ZNAP RESPONSE | WAYS AM PLANNING TO UP MY VLOG GAME | ROAD TO 177SP
How am planning to make my content be on the next higher level.
Among the many ways I hhave observed around to make a better vlog is making good use of editorial skills. A vlog with some fun full and creative like scenes will defintely drag along keen viewers and lovers of your content.
Some times back before I got confuse along the path and ended up in a Maths class, I always wanted to bring something out of nowhere, creative looks and situations. It is by then I found myself wanting to be a videographer, or anybody els ein such an area where I'd be tasked with bringing the much needed humor and love into the screens out of normal actions.
Sad.
Am going back, but this way knowing myselof (insert Museveni's voice) better.
Znapp as introduced by nathanmars, had in one of it;s description the idea of doing collaboration pretty much like the awesome Dcooperation family but let's see what 17th JAN 2018 brings us.
This has always been my thing. I recently engaged one of my friends into coming over but gave excuses onto why he finds no good time to be on board. In a better way, am dragging him soon to help me do some love discussion ans out of the love seeing how good it will be, trust me, that's a nice catch.
That has been my response to the vlog made by @shahzadeh in this post, so do have a look also and get to build up on a converstaion.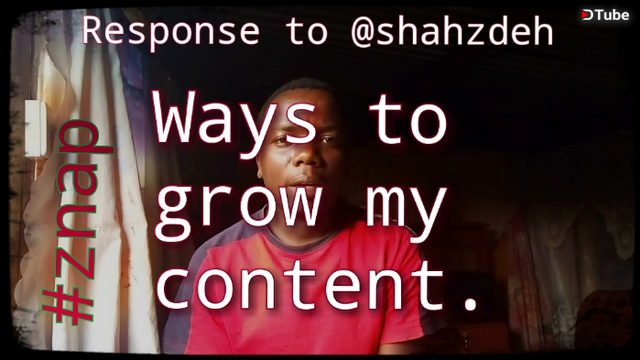 ---
---
▶️ DTube
▶️ IPFS
If you likes my content as I continue to evolve for the better, do consider supporting me in a journey to 177SP which is the key requirement to be a dtubefamily777 under linkseven77 system.
With thanks
murathe