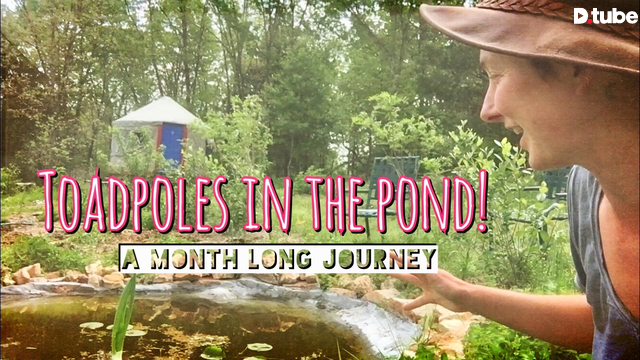 ---
Water is life and
You build it and they will come.
Two phrases that typify this video...
As you all know we made a pond!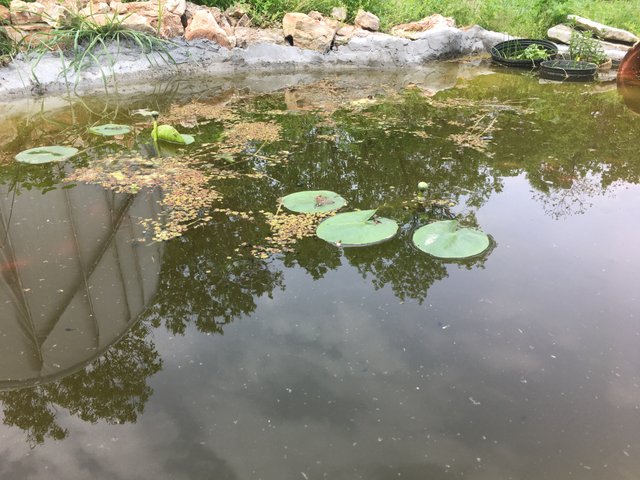 It is a magnet for life on the homestead and we enjoy sitting by it watching our fish and all of the other organisms that are attracted to it.
Frogs & Toads, of course!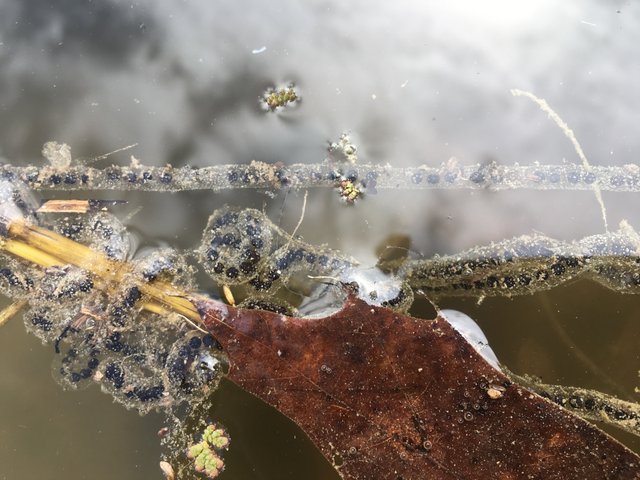 When mama and papa toad started mating...
I saw him sitting on her back for hours at a time. She would endure this for long periods of time. I first noticed a black curly "string" in the water... which I soon found out were eggs. Then I spied them "in the act" and saw the eggs coming out of her which he then immediately fertilized.
Soon thousands of eggs filled the shelf of the pond!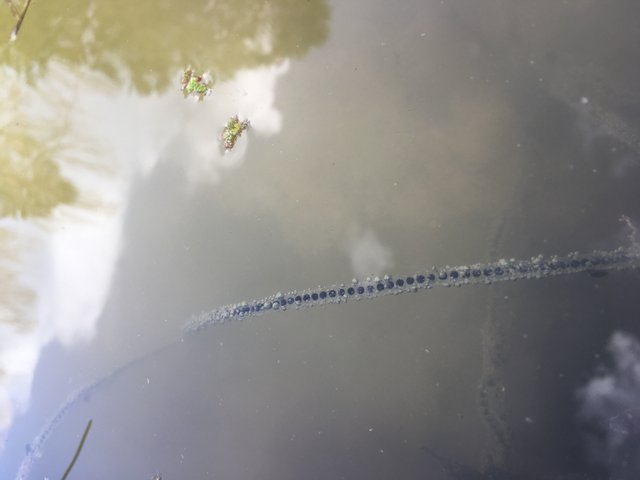 In this video, I walk through this process and give you a step by step video log of the toadpoles at various stages. They're about a month old now and it feels so good to be creating habitat for wild creatures.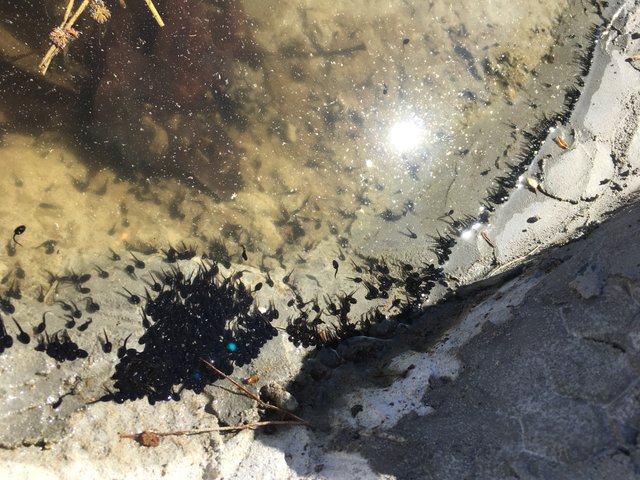 In many ways we humans can make a difference by creating habitat because so many creatures' habitats are dwindling in the face of resource extraction and human encroachment. This isn't even bringing into account pollution and the 'cides which especially harm the bodies of amphibians.
It's a treat and honor to provide birthing chambers and a home to grow up in for these American Toads.
I have read that each year a toad returns to the place it was born! I cannot even imagine what this will mean for our garden. Toads are incredible garden allies.
Giving thanks on this Beltane evening for all of the blessings in our lives and all of the joy that comes with a pond.
---
▶️ DTube
▶️ IPFS