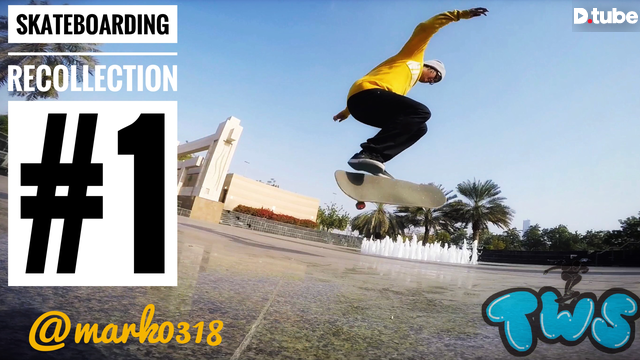 ---
Good day Everybody!!
Welcome to the first entry to my Skate Recollection Series. This series is all about some throwback clips which gives me inspiration and makes me see tricks I have done before and maybe, just maybe I can still try and do today. I have tons of skate clips from the past and I figured why not share it here on Dtube since it is just sitting on my hard disk. In this first episode, I would like to showcase the streets and some lines we try to do in some famous spots in Abu Dhabi city. Featuring also my sloppy filming skills at that time.
So here goes the first episode. I hope you guys enjoy this episode. It is full of raw clips and line tries with Lorenz.
Thank you for your time watching my Skateboarding Recollection #1!!
All video clips are mine, filmed by me and Lorenz on my GoProHero4 and edited on the Apple iMovie app.
Cheers,
@mark0318
P.S. These clips was one of the last filmed with my friend Lorenz, he moved to Dubai and we never had the chance to skate together again. He is very good and you will see more of him in this series.
---
▶️ DTube