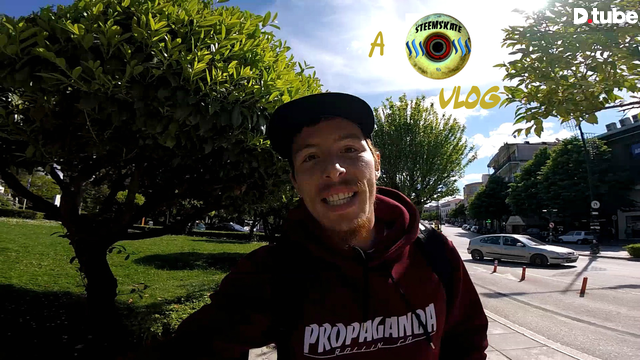 ---
Yo, what's happening everybody?
I had a really great day today.
First thing in the morning was to take a sunny walk around lake "Pamvotida" accompanied by my beautiful girl @illusivelf.
I did my #seven77 push ups outdoor today (Check out @Nathanmars if you want to learn more about #seven77 ) and right after this walk I grabbed my board and started rolling in the city.
I had some business to take care of at the city centre so I had to take a different path to the local skate park this time.
I thought it would be cool to show you a fine piece of art, street art to be precise and to film some street skate clips at 2 fun-to-skate spots which were on my way to the park.
After my mission was over, it was time to go to the local skate park and meet my homies.
We laughed, skated and of course filmed some nice clips for todays #Steemskate vlog.



Music
The first song is created by fellow Steemian @Stickchumpion.
If you listen closely you can hear my voice bubbling at the back lol.
Stix ' s song is epic.
Check out his music here : https://soundcloud.com/stix-champion
The second song is "Bigmouth Strikes Again" performed by the legendary and one of my personal favourite bands "The Smiths".



"Steemskate Round 5" contest
"Steemskate Round 5" contest begun.
This week's theme is related to art so everybody can participate.
Click on the link bellow for more info :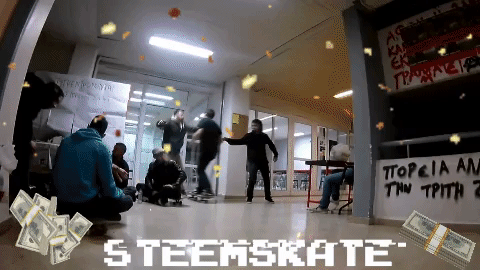 ---
▶️ DTube
▶️ IPFS