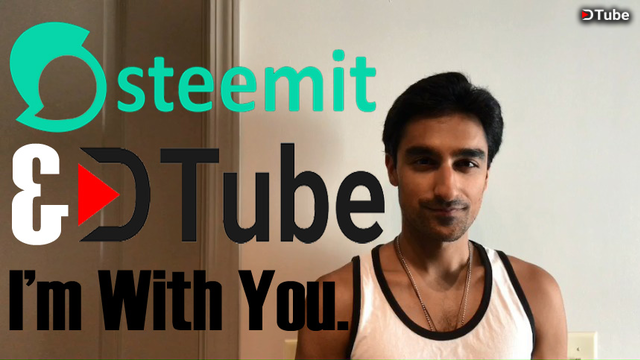 ---
Last night, I heard lots of people lashing out on Twitter about Steemit and DTube being down.
The rhetoric was around anything from how the developers are letting Steemit be ruined, to their not being enough updates, to not trusting the platform, to Steemit being unreliable, etc.
However, I think that we could get further with sharing some gratitude, for what Steemit HAS done for us so far. Gratitude is also always good for mood!
So first, the patch was put in place and Steemit and DTube (and the other Dapps) were up and running again this morning. Additionally, everyone's funds were protected. Also, many of the witnesses stepped forward and were at the ready in case their support was needed. What I saw was a community coming together when it was needed, and a joint strength in the core of the platform that we use.
Next, friends, we are being compensated for our content! Isn't this what we all hoped for? It's still going on, and continues every day here on Steemit, so turn that frown upside down fam, for real. Life is good!
Finally, how often is Steemit actually down? Not much…and even when I sometimes get random errors from DTube (the latest is "Unidentified Error", which is tough to identify!) and can't post the videos I upload, I just come back 3-5 hours later and it works out then!
Overall, between this and continuing to post when the price of Steem is down, I'm still with you Steemit! After all, yes you will make less in overall post rewards, but DTube has invested in me with their support, so I will maintain my commitment to continue creating daily content for the platform, regardless of what the price of Steem is doing. Also, I always wished I could've been an early adopter on Steemit, so if people are not posting right now and I can get more visibility on my posts….let me at it! Finally I get the feeling of being an early adopter, and it feels real good!
That and more is why I'm 100% behind you Steemit and DTube. Keep doing great things for us content creators, and we'll be here to support!
Keep it epic fam!
-Jumpmaster
---
▶️ DTube
▶️ IPFS