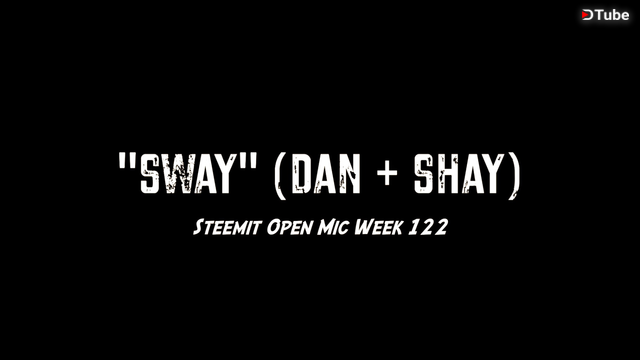 ---
Y'all, it's been too long! I've moved somewhere international where most days the construction is literally going until 10pm (sometimes midnight) in my area, so it's pretty tough to record. BUT...I wanted to get one out to y'all, so here's a quick, one take cover of "Sway" by Dan + Shay.
If you watch carefully, I was looking down at the lyrics the whole time, but I still sang two lines wrong, so I went back and re-did those vocals (but couldn't redo the video since I couldn't be playing the ole geetar at 2am...otherwise the neighbors would be coming after your boy). So yes, I know the video doesn't match the vocals there...but I did my best with the 1 hour I had to get this done fam, and I hope y'all dig it!
Also, I said the wrong week number, so I just corrected that with a little horn and title graphic.
Phew. Too many mistakes on this one. But it feels good to be back!
Much love as always. Keep it epic!
-Jumpmaster
---
▶️ DTube
▶️ IPFS