UNIMULTIVERSE BITS SEGA GHOSTBUSTERS BIT-01
There may be some trouble playing the DTube version of this video, but the DTube post will have a link bringing you back here. The other versions should work.
---
---
▶️ DTube
▶️ IPFS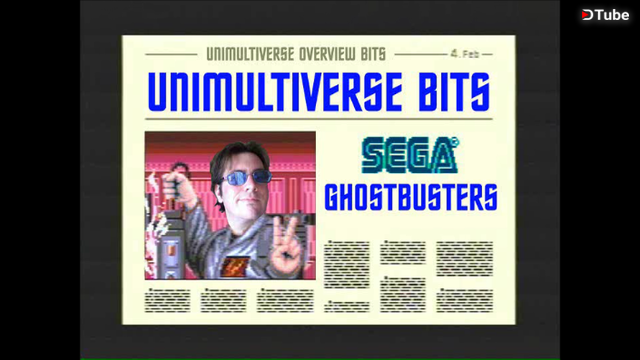 ---
UNIMULTIVERSE BITS SEGA GHOSTBUSTERS BIT-01
WhaleShares: https://whaleshares.io/ghostbusters/@joey-fancy/unimultiverse-bits-sega-ghostbusters-bit-01
BitChute: https://www.bitchute.com/video/tCQk7RywC8vE/
Instagram: https://www.instagram.com/p/Bte3R5xg-ir/
YouTube

(originally uploaded to YouTube on Feb 27 of 2015 at 3:10 PM, late but originally intended for February 4th of 2015)
February 4th is Sega Ghostbusters day, predicted by this video to take place in 1985, the game was released in 1990. On the 2019 Sega Ghostbusters day it's time to start sharing old Sega Ghostbusters month videos on BitChute and DTube, starting with UNIMULTIVERSE BITS SEGA GHOSTBUSTERS BIT-01 the first (and also originally belated, and ended up getting uploaded later in the month) Sega Ghostbusters day video produced as part of the UniMultiVerse Archives.
A review of Ghostbusters for the Sega Master System and Sega Genesis. The Sega Mega Drive version is also talked about.
"Music: Kevin MacLeod" The Music in this video is "Shiny Tech and Shiny Tech II by Kevin MacLeod and is Royalty Free / Creative Commons. Check out incompetech.com for more on that.
UniMultiVerse Bits Sega Ghostbusters Bit-01 is a video reviewing Ghostbusters for the 8-bit and 16-bit Sega video game consoles, This video is by Joey Fancy.
Joey gives his views on the Sega Master System and Sega Genesis also Sega Mega Drive versions of the Ghostbusters game.
Also referenced is Star Control 1 and 2 also Phantasy Star IV and 1, 2 and 3.
Xenogears is also spoken about, and Crystal Castles is referenced.
---
▶️ DTube
▶️ IPFS
---
---
---
The 1st DTube post for Sega Ghostbusters day!
UMV VL 2018 SEGA GHOSTBUSTERS DAY
DTube:
Steemit:
https://steemit.com/ghostbusters/@joey-fancy/m0co5w9s
---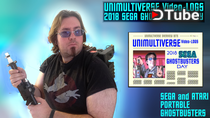 ---
UNIMULTIVERSE Video-LOGS 2018 SEGA GHOSTBUSTERS DAY
A video for February 4th, or Sega Ghostbusters day, in 2018.
This time I take a look at the Sega Genesis Ghostbusters game being played on AtGames and Gopher portable Sega Genesis players, but not before playing some Ghostbusters on the Atari Flashback portable.
More video like this can be found on YouTube, check them out!