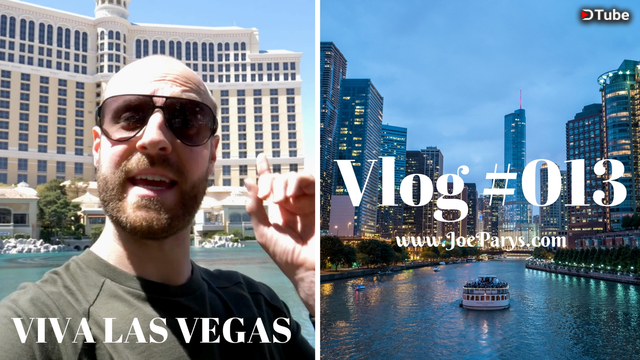 ---
Welcome to our WEEKLY VLOG EPISODE #013 - I will be posting my VLOGS here on DTUBE exclusively now!
In today's episode, we are in the fabulous LAS VEGAS BABY! I was in las vegas speaking at the steem creators conference and was fortunate enough to stay at the iconic Bellagio hotel and casino! If you enjoyed this weeks vlog make sure to subscribe to our channel for a vlog each and every week!
Enroll in my Bestselling VLOGGING course! https://www.udemy.com/howtovlog/?couponCode=YOUTUBE9
If you enjoy these videos would you please SMASH that Like, and Subscribe button to show your support! Don't forget to click the bell icon for instant notifications for my next videos!
Thank you for all of your support!
PLEASE LIKE & SUBSCRIBE! Thanks for watching :)
Enroll in my bestselling VLOGGING course today
Follow me:
Website: http://www.joeparys.com
Udemy: https://www.udemy.com/user/josephparys/
Steemit: https://steemit.com/@joeparys
YouTube:https://www.youtube.com/channel/UC3tJnaWgbb4bxKDAoPjklXQ?view_as=subscriber
Instagram: @JoeParysAcademy
Click the BELL ICON to turn on my post notifications!
LETS REACH 100,000 Subscribers TOGETHER!
---
▶️ DTube
▶️ IPFS