NO to Racism and YES to Friendship 🙏 ❤️ 🌟 😃
Dear Steemers!
Have you ever thought about who your friends are and how important they are? I do Friendships is an important part of most people's lives, and having them increases our chances of being happy. In my opinion a strong friendship doesn't need daily conversation neither always need togetherness. As long as the relationship lives in the heart, true friends will never part.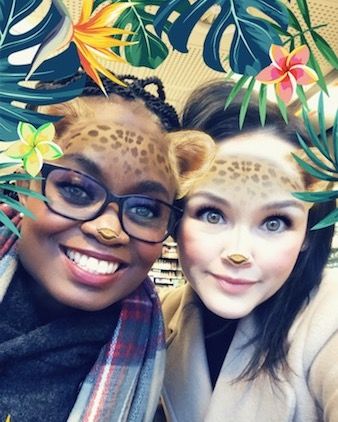 How I met Moureen
Moureen is from Kenya, Africa, and she is studying International Marketing in Aalborg, Denmark. Me and Moureen took a english class autumn 2016 together, and that how we met each other. I felt immediately that she will be my good friend. Moureen is a strong, independent, smart and funny woman, we have always this strong friendship connection since we met. I have never doubted since I met her, that we will be friends for life! ‍♀️
What is a healthy and strong friendship?
There are so many different type of friendship, and I cannot say what true friendship is for everyone. But in my opinion these are important fact to me.
That you feel COMFORTABLE with yourself, so you don't need to act like something you're not.
That you can argue in a HEALTHY way.
TRUSTING and RESPECTING each other.
APPRECIATE each others differences.
You LAUGH and JOKE.
Good friends are hard to come by, and we only need a few. They are those special people in our lives that will always be there, no matter what directions takes you on different paths.
Moureen and me - Our sunday together!