DTube VLOG #1 || Introducing Myself || 22 Year Entrepreneur On Dtube 🤘🏻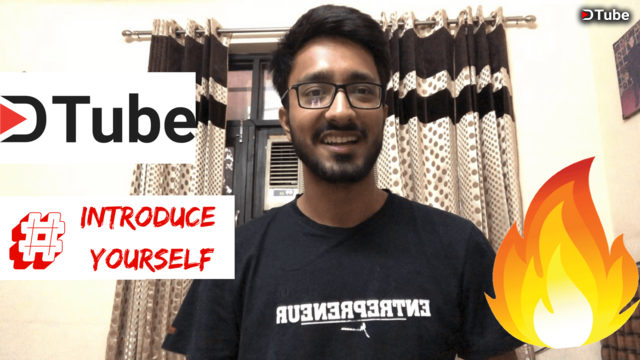 ---
Hey @Dtube Community 👋,
My name is Sid ( Short for Siddhant ) and I'm a 22 y/o Entrepreneur from New Delhi, India. I was introduced to the world of Dtube by my friend @hungryhustle who is also an entrepreneur like ( But a bit older :P ). I'm Really excited to be here on the Dtube platform and make awesome content for this growing community. I hope this opportunity helps me connect and network with a lot of like minded people and we can grow together! 😊
Quick Summary of the video
00:02 Hello Dtube
00:06 Why I'm excited
00:24 Introduction
01:24 Who Introduced me to this @Dtube Platform
01:40 Why I'm here on Dtube.
03:10 Ending the Video on a great note!
I hope you guys like the video and especially like me :P. Let me know in the comments below what type of videos you'dl like me to create and also don't hesitate in asking any questions that you might have :D
Love,
@hustle247 ( Sid )
---
▶️ DTube
▶️ IPFS