Three Variations for a Ab Roll Out | Vegan Fitness 💪🌱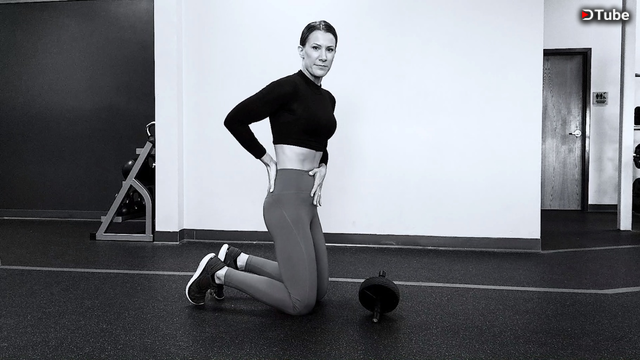 ---
(and yes, you must tuck the pelvis under/ugly butt to protect your lower back 😜
Intermittent Sampling (Practiced "Willpower")
Intermittent Sampling is a PRACTICE in moderation. You have to PRACTICE NOT eating an entire sleeve of cookies or 5 bars in a row takes practice.
For example, get out a vegan treat and eat 1/3 of it, get the taste and put the rest back into the cabinet. Then, go do something for AT LEAST 10 minutes. If you are still thinking about the treat, go back and eat another third. Then put it back. This time, wait AT LEAST 20 minutes and if you still want more, go back and finish it. Over time, more often than not, you will be able to take a third or a half and forget about the rest until later.
This is an example of tasting everything and binging on nothing, and if you want to eventually break the dieting cycle of being "on" or "off" your diet, you have to find ways to feel satisfied more often on less, and build your resiliency.
Finding healthy, whole foods you enjoy is ideal, but you CAN still have your favorite vegan treats, factor them in to your daily "calories" and still have a lean, healthy body.
🍎Vegan Macro Coaching
*Properly balance your hormones
*Improve your digestion
*Improve Adrenal Fatigue
*Build lean muscle and burn belly/thigh fat
🌎www.HollyBrownFit.com
📩[email protected]
---
▶️ DTube
▶️ IPFS