The Standalone DTube Uploader; A Decentralized Path for DTube
For the past few months I've steadily been working with @vaultec and @techcoderx, building out the concept for a standalone DTube application anyone with a Steem account can run on Linux, Windows, and Mac. What is it? The idea is to post DTube videos directly inside the Steem blockchain using Steem Keychain and IPFS with only a few clicks and a PC/internet.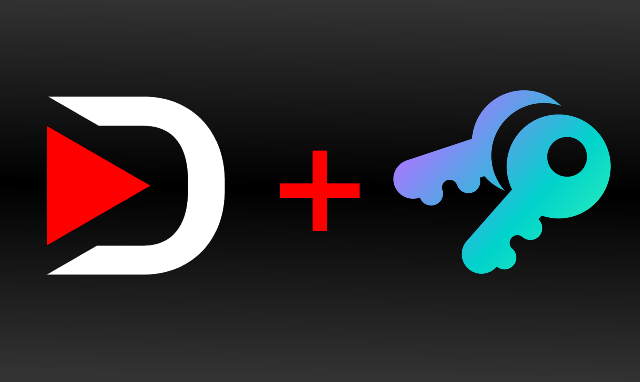 The plan is to end up with two separate applications, one for posting videos, and one for watching/hosting them. Today i'd like to go over the ideas I have for the DTube Standalone Uploader . Vaultec is working on the DTube Standalone Viewer application, that will be the decentralized version of DTube.network.
I would like to go over the pros and cons of the Standalone DTube Uploader.
Pros
Extremely versatile, works with Linux/Windows/Mac

Enables vertical implementation of content by its creators. Creators control every aspect, from posting to collecting the Steem rewards, to the hosting, it's all up to the users to choose, giving more choice in a free market

Efficiencies can be gained from using IPFS based content sharing versus the HTTP style websites like steemit.com and d.tube

Easy to use for non computer savy people

100% Earnings share possible

Possible to have evergreen earnings while keeping keys decentralized (you earn money from old videos)

Enables free speech for all users, no one site or platform can ban any single user from the overall DTube network/ecosystem. With the standalone application the users connect directly to IPFS and the Steem Blockchain with no single person in between.
Cons
You need your own computer with at least 4gb of ram and a solid internet connection to post the videos and have them active/online.

IPFS is under development. It can use up internet resources as well as CPU/memory.
The beta version for Linux and Mac is close to completion. My plan is to have a beta version released for all operating systems including windows soon. I believe fully decentralized applications can help us take the power away from big tech and decentralize it all around the world.
This enables the people to be the hosts of their own data instead of giant corporations who have their own vested interests. Join our discord and pick our brains.
Leave a comment below if you can dream up any features you would like to see inside the Standalone DTube Uploader.