How to Delete a Dtube Video!
Would you like to see how you can delete a video on Dtube because if you have uploaded the wrong video, this will be very useful for you?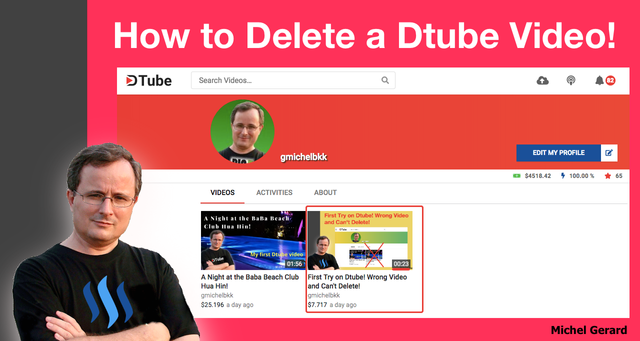 I am writing this tutorial because I made the mistake myself yesterday and got the wrong video on Dtube. When this happens you are in a state of panic not knowing what to do and you look desperately for the "Delete" button, which does not exist.
I made a post about how I immediately handled the situation in reposting a new video, and then using some data of the new post to replace in the wrong post with the wrong video. Even if you get rid of the wrong video, at the end you have a duplicate video and that's not ideal.
You may want to read the post here: First Try on Dtube! Wrong Video and Can't Delete!
Now I have a solution that is in fact very easy and you do not have to repost a second time.
How to Delete a Dtube Video!
So, to be clear, you can't delete that Dtube video you uploaded by mistake, but what you can do is replace it by the correct video.
I did it here:
First let's have a look at what we have on Dtube.

All that you see in red will have to be changed: Source Video Hash, 240p Video Hash, 480p Video Hash, Snap Hash, Sprite Hash, Source Video Filesize and Video Duration.
This is how you can do it.
You have to prepare your video first.
The Source Video Hash is your original, then you need a copy at 240p and one at 480p. They are smaller version to be viewed in mobile devices.
You need to re-encode your video and maybe you know how to do that already with your video editing software?
If not, I suggest you use Handbrake, which is free software that you can download here: https://handbrake.fr/downloads.php.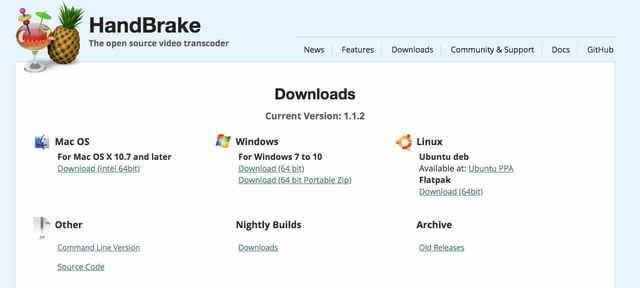 I trust that you will know how to install it and open your video in the software.
This is the setting you need for the 240p video.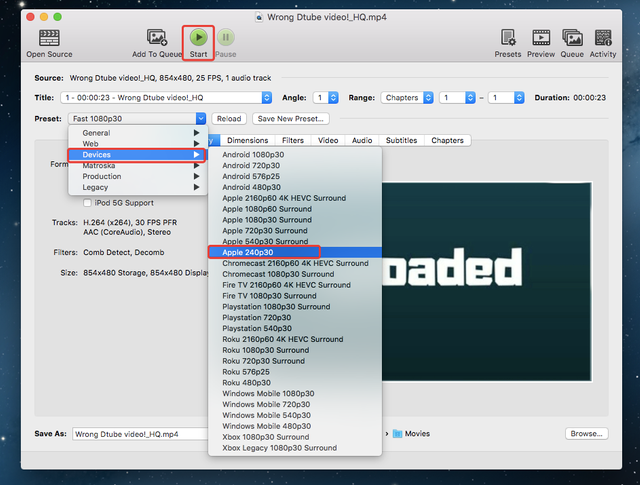 Click start to encode your new video.
This is the setting you need for the 480p video.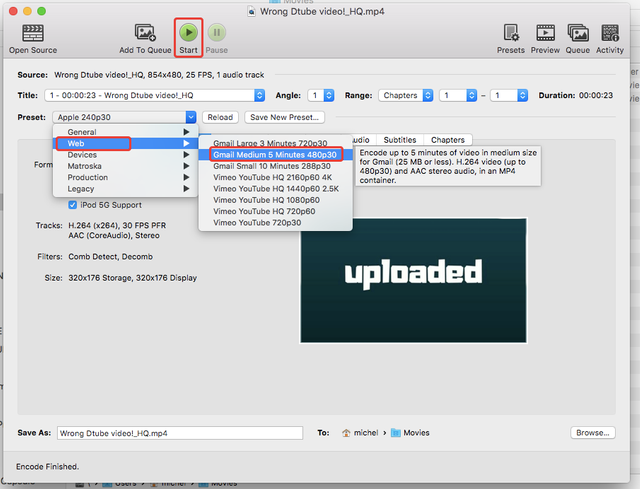 Click start to encode your new video.
Now, you have your video in the 3 formats you need.
Is your thumbnail the correct one?
If it's not, you can also prepare the one you want to use.
Dtube resizes your thumbnail and it shows really blurry on a large screen, so it might be good to just replace the low quality version with a 1,280 pixel thumbnail that will look awesome.
Here are the 3 videos you have now.

You need to upload them now to this website: https://globalupload.io
Upload your videos one by one.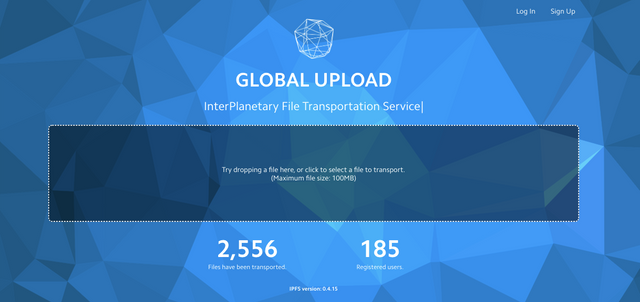 It will give you a link like this:
https://ipfs.io/ipfs/QmRZ3skFeHLD5UUeSKTgvogBsnQCbAkL3skyNSJ8XeWr76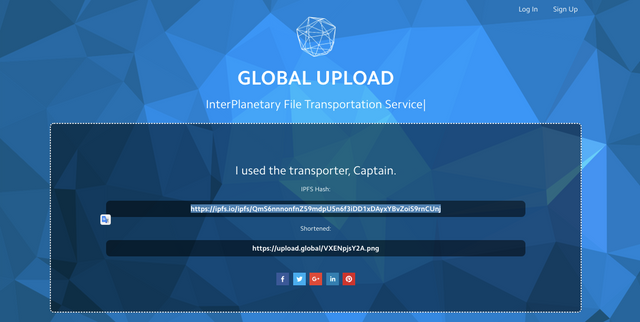 If you click on that link you will be able to watch the video in your browser confirming it is hosted there.
Copy the link into a text file like this.
Do the same for the second video and your thumbnail.

It is important to clearly note which link is for which video as you don't want to mess up a second time.
Now, what you will need to use is the string of letters and numbers at the end of the links like you see below.

Let's go to Dtube now and fix that mess!
This is the correct video I put there yesterday to replace the wrong one, and as it is a duplicate, I'm going to change it.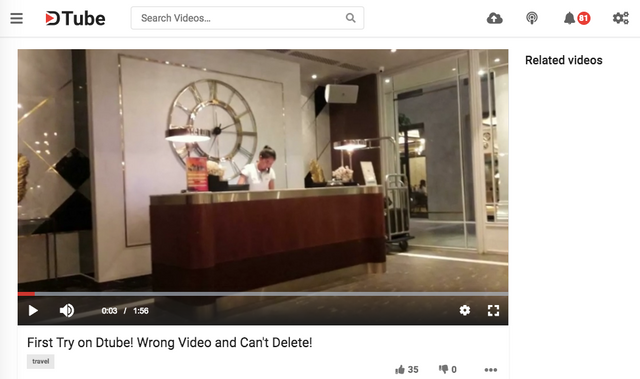 Click on the "Edit" button, and then the "Advanced" tab.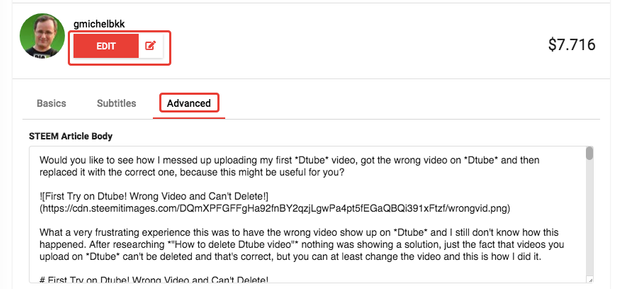 Scroll down to this section where you see the Source Video Hash, 240p Video Hash and 480p Video Hash.
It is where you are going to paste the strings you copied from your text file.

Then, you can do the same thing for the thumbnail if you want to replace it, and concerning the Sprite Hash, which is a very long image file with frames of the video used as cache, you can just delete the old entry and this will work without it.

The last step is to enter the number of seconds your video is, in this case 23 seconds.

If your video was 2 minutes, you would enter 120.000.
I did not change the Source Video Filesize and it works the same.
Then click "Edit" and this should have been edited without seeing any confirmation.
Refresh your browser, and here you go... that's the new video.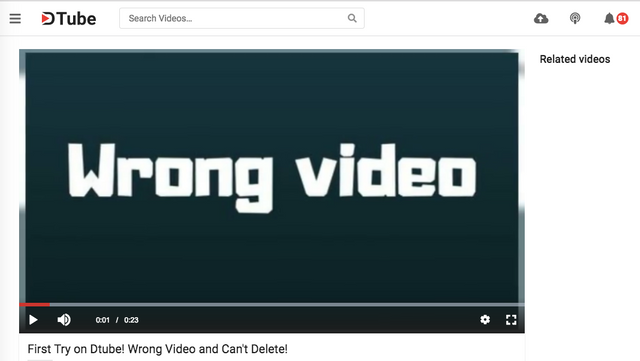 See the video that has been replaced:
If you go to your channel, you will see the new video with the new duration, 23 seconds for this video.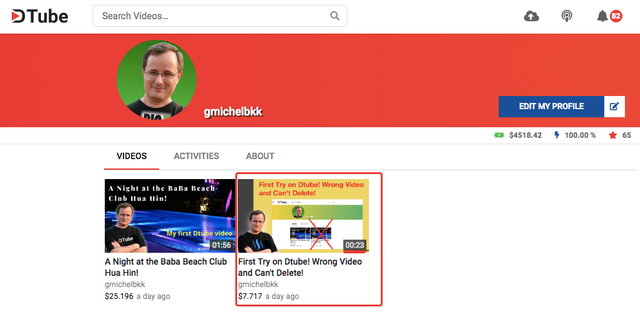 I hope that this tutorial is useful and will save you from the frustration of having the wrong video on Dtube forever.
Would you upvote this post and follow me for more because this will encourage me to write more posts like this one?
I have categorized my posts on Steemit for easy access:
Steemit tools | Steemit strategies | Steem economics | Steem on WordPress | Blogging on Steemit | Steemit posts I curated | Cryptocurrency | Cryptocurrency trading | Mac computer tutorials | WordPress & online marketing | Self-development & motivation | Travel in Thailand | Travel in Japan | Travel in Europe | Life in Thailand | Fitness challenge | Fruit-veggie juices & smoothies | Education | My answers on Quora | Fundition tutorials & projects | Miscellaneous writing
You may prefer to go to my Steemit Posts Directory.
Want to learn a new skill? Visit MG Course Discounts where I have lots of online courses you can take for only $9. Sign-up for the newsletter to get one free course and coupon codes.
The most important votes you can make on Steem are for Witnesses. The top 20 witnesses can influence the addition or removal of features in future Steem hard forks. Read my post: What is a Steem Witness, How to Vote and Why?
Michel Gerard