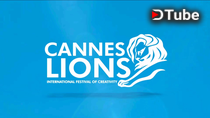 ---
Three years ago I had the pleasure of directing a spot for Dallas/TNT/GREY where our activation team took over a gas station on the west side of Manhattan.
Here's a Vimeo link too in case you're having playback issues...

We slashed the price of gas in half with the cheap oil we were supposedly trucking up from Texas. It got so crazy there was a line for dozens of blocks clogging up a major artery of the city. We won 3 Cannes Lions for making trouble. An unexpected and pleasing result. Maybe next time we'll get to be involved in a stunt that promotes renewable energy through Blockchain tech...
...and you can be a part of it!
Join the HardFork Series Stunt Contest...