Embed DTubes videos in websites
In the chat the question has been raised how DTube videos can be integrated in websites. Since I do not feel like writing a tutorial, I have written a browser extension.
Now another browser extension called DTube Share is born.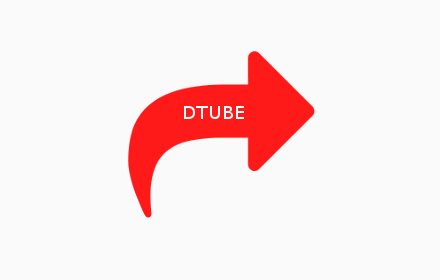 Where can I find the extension?
At the moment, in the Chrome Store.

How does it work?
Install the extension
Make a right click on a DTube video
Click DTube Share
Copy the code to your Website
Done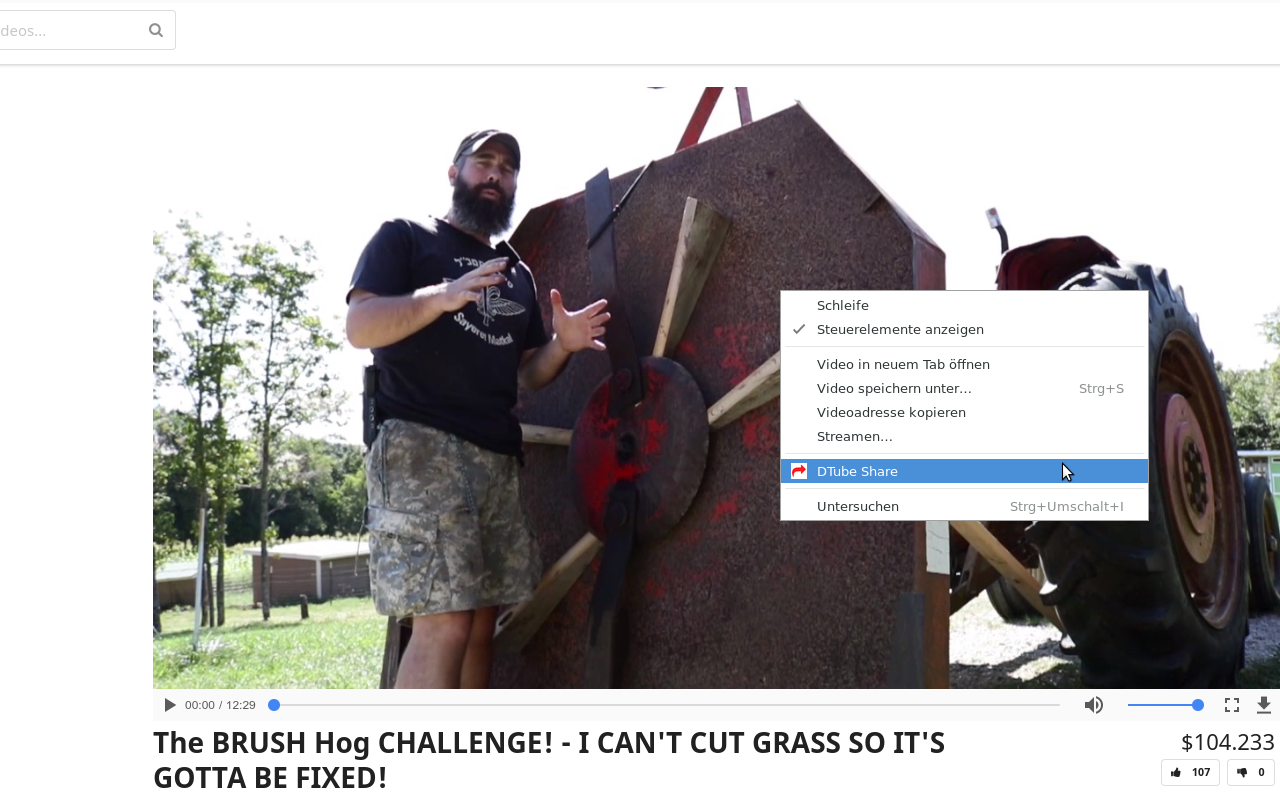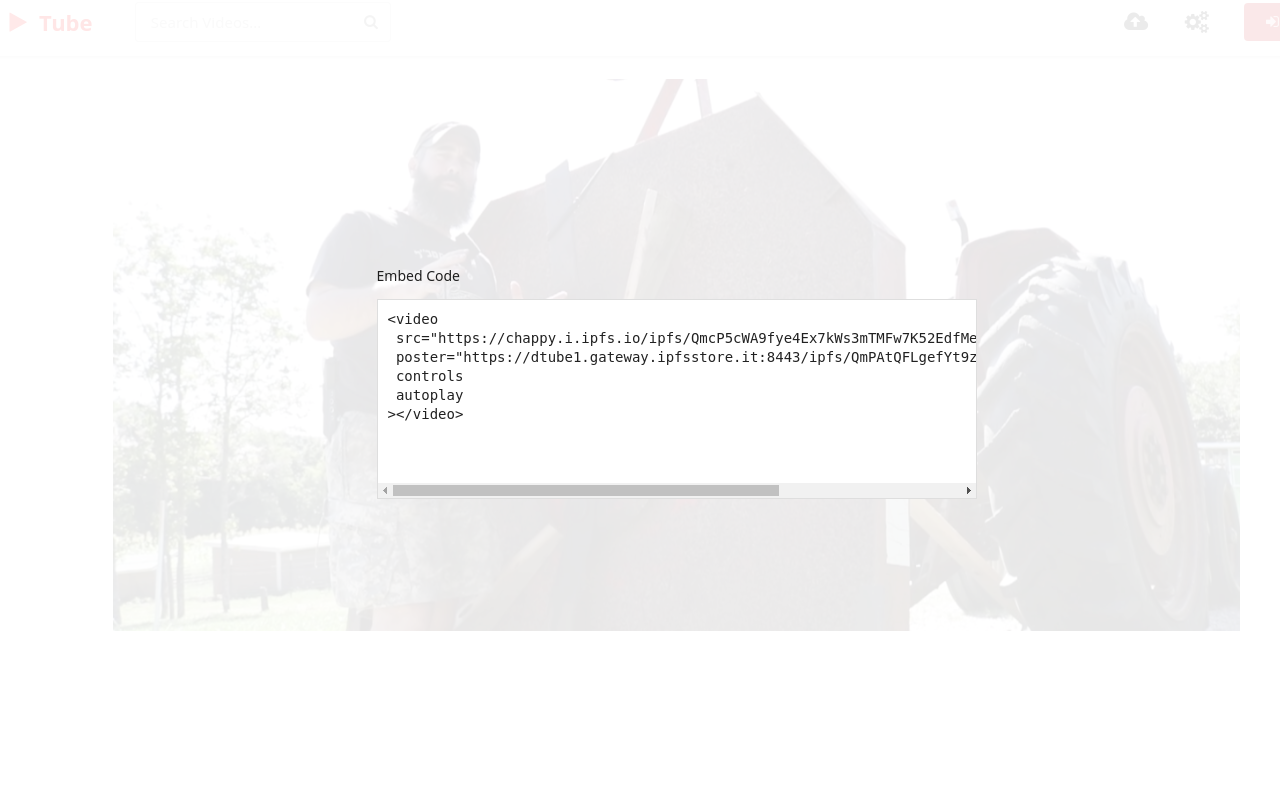 If you want more functions, then you can gladly support me:-)
It just does what it should, there will be no wonder in 60 minutes.
How can I help you?
I set it all under the MIT license at https://github.com/pcsg/dtube-share
You can help develop
You can vote
You can resteem
You may also post a smiley if you wish :-)
a comment is also nice
For more ideas, I also have an open ear
. . .
German Version
. . .
DTubes Videos in Webseiten einbinden
Im Chat kam die Frage auf wie DTube Videos auf Webseiten eingebunden werden können. Im Prinzip ist das ganze recht einfach. Da ich aber keine Lust habe ein Tutorial zu schreiben, habe ich lieber schnell eine Browser Erweiterungen geschrieben.
So ist schnell mal eine weitere Browsererweiterung namens DTube Share entstanden.
Wo finde ich die Erweiterung?
Im Moment im Chrome Store.
Wie funktionierts?
Installiere dir die Erweiterung
Mache ein Rechtsklick auf ein DTube Video
Klick DTube Share an
Kopiere den Code in deine Webseite
Fertig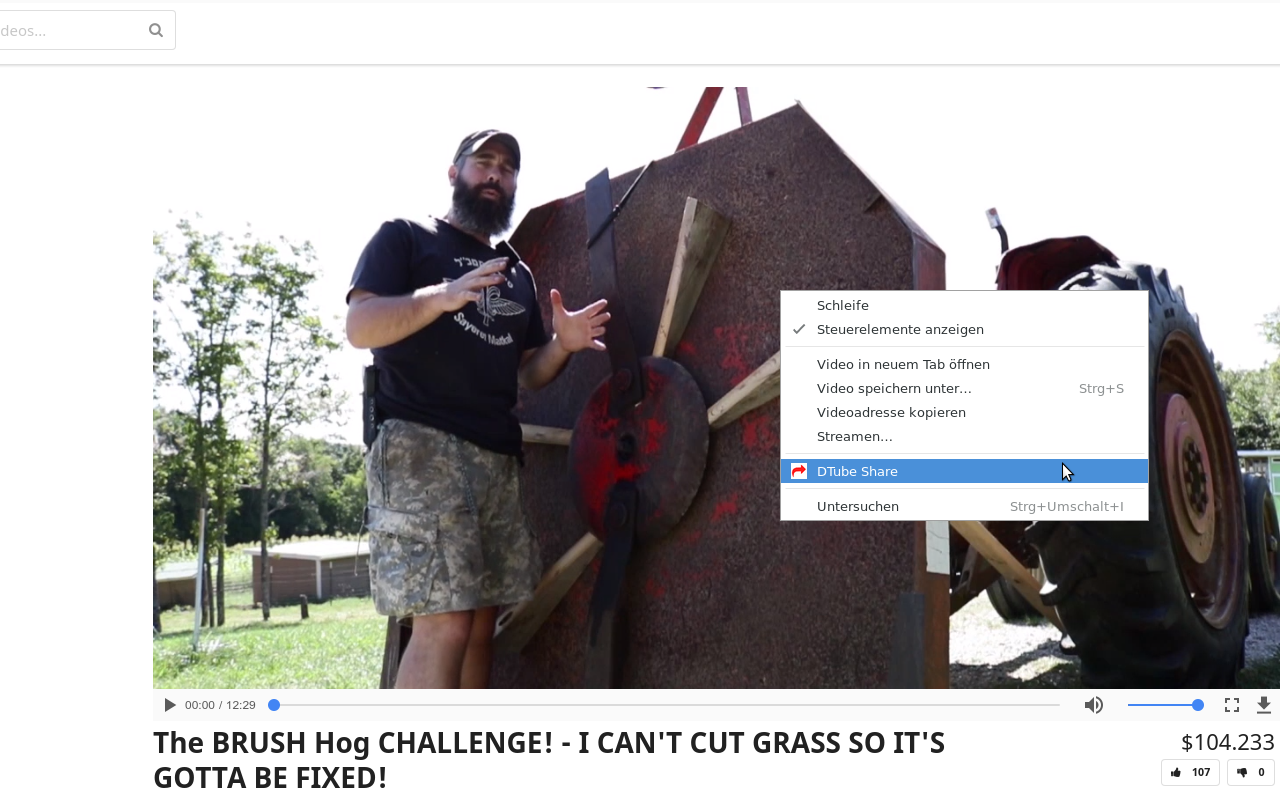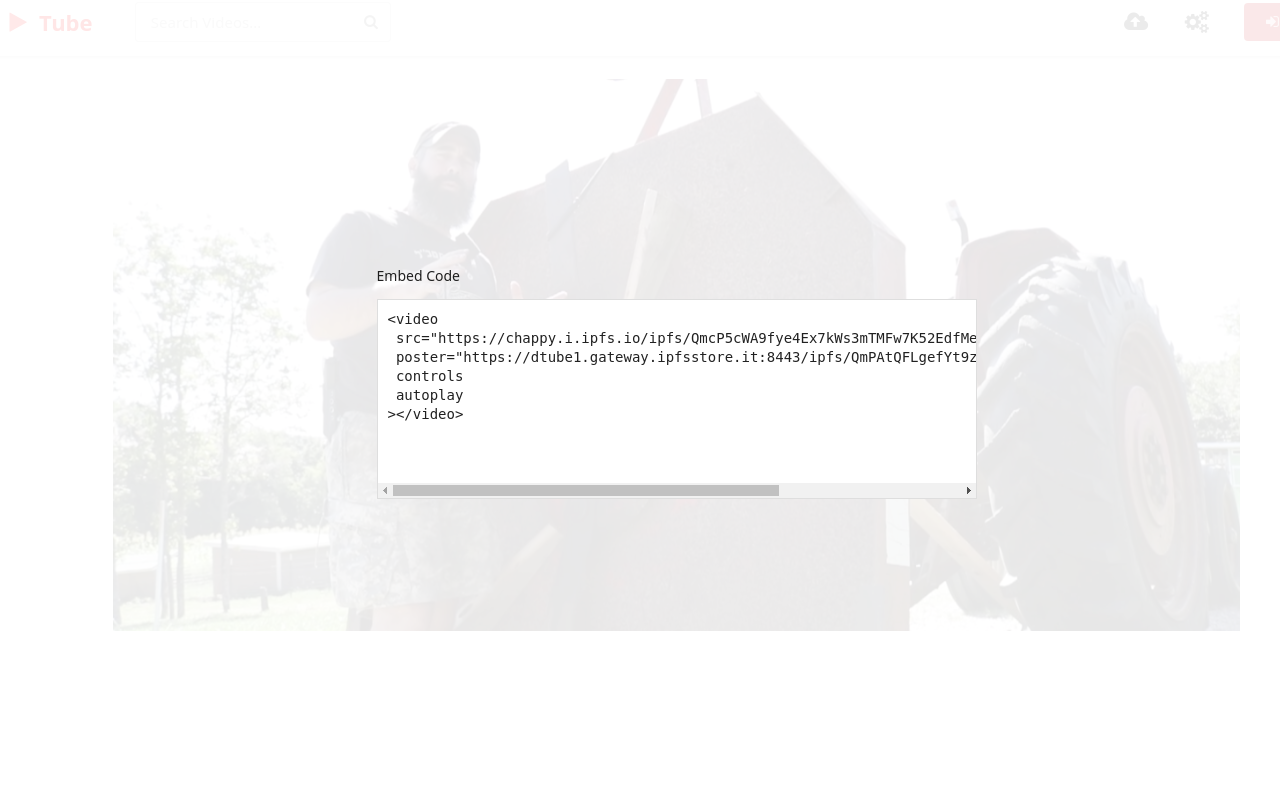 Wenn du mehr Funktionen möchtest, dann dürft ihr mich gerne unterstützen :-)
Es macht gerade was es soll, bei 60min Arbeit wird jetzt kein Weltwunder entstehen.
Wie kann ich dich unterstützen?
Das Plugin stelle ich unter die MIT Lizenz zu finden unter https://github.com/pcsg/dtube-share
Du kannst mithelfen zu entwickeln
Du kannst voten
Du kannst resteemen
Du darfst mir auch nur ein Smiley posten wenn du möchtest :-)
Ein Kommentar ist natürlich auch nett ;-)
Für weitere Ideen habe ich auch ein offenes Ohr
Ansonsten viel Spass damit :-)