A Healing Process~Sharing with My STEEM Family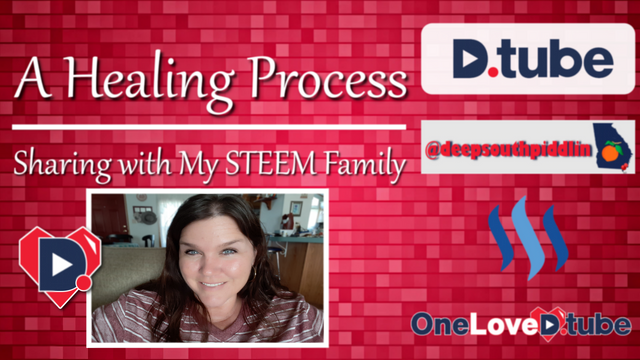 ---
I've for the most part been absent lately. Life has a way of changing and sometimes twisting things around. Today I am sharing some personal things with "My STEEM Family" I reference it that way because this platform is a huge part of my life. It's been a positive energy for me in so many ways. Today... after getting a random urge to make this video I felt some of the weight lift off of me once I was finished.
I have been a very private person in recent years and then I found #Dtube. From there I found #onelovedtube and from there it has evolved into a family of content curators and creators. The #SEVEN77 Family has made a huge impression on me. A collaboration has evolved into a tight knit group of people with a common goal: Growing our blockchain and representing it with passionate hearts of gold. I've grown to respect and cherish so many people across this blockchain.
I'll let you watch the video to better understand what my title is all about. We all have "things" in life that come about and we all deal with them differently in our own way and time.
I appreciate you all letting me share my thoughts and experiences here with you today ♥
---
▶️ DTube
▶️ IPFS