Let's Make Turmeric Paste~Natural Medicine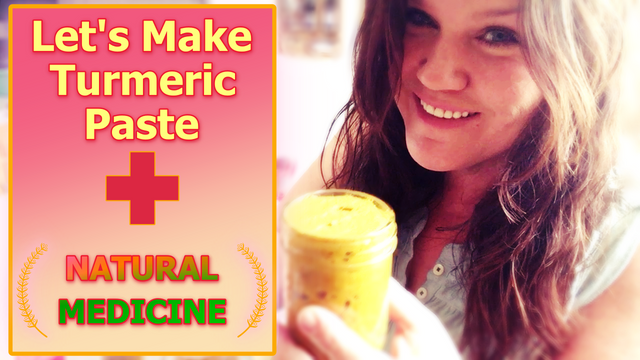 ---
Turmeric is a very popular spice with many health benefits. Please research this incredible gift of nature for yourself to find many amazing uses it has to offer.
It is a wonderful Natural Medicine/Remedy and a delicious spice to cook with.
My family has been using this method for over 3 years now and are very pleased with the results.
We use the Turmeric Paste for stomach ailments, arthritis pain and inflammation, endometriosis, and as a supplement to help us stay healthy. We also give it to our elderly dogs as a supplement; by mixing it with water and pouring it over their dry dog food.
Always check with your physician and/or do research before taking anything in conjunction with other remedies or prescribed drugs.
Turmeric Paste or Golden Paste
There are many recipes online to be found for this paste. These are the measurements I have had the most success with for taste and texture.
Ingredients:
1 ½ cups water
½ cup turmeric powder
1/4 teaspoon of Ginger
1 tablespoon cinnamon
2 teaspoons ground black pepper
3 teaspoons coconut oil
Complete directions on how to prepare the paste is provided in the video.
You can also use this paste for:
Golden Milk: by warming a cup of milk (coconut, soya, almond or cow) and adding 1 teaspoon of Turmeric Paste. To sweeten add 1/2 to 1 teaspoon of honey.
Golden Tea:
Heat 1 3/4 cups of water and add 2 teaspoons of Turmeric Paste. Stir well. Additionally add lemon juice to taste and sweeten with 1/2 to 1 teaspoon of honey.
Thank-you for stopping by to watch my video!
If you have any questions or comments, I would be glad to hear from you!
@deepsouthpiddlin (lele)
---
▶️ DTube
▶️ IPFS