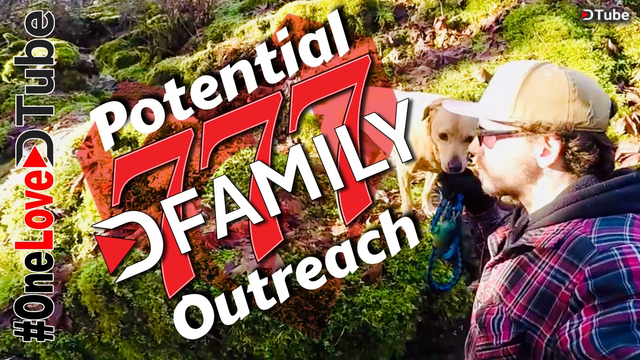 ---
What up my Steemians, welcome to the @D00k13 Digest, on the eve of New Years out for my dog walk this morning I take you to therapy rock as I call it and run through my thoughts on possibilities to be through the outreach of #DTubeFamily777. Today also marks the day I reach the final milestone I have laid out for myself, 70 Rep which I did not expect to be able to include this achievement amongst my New Years celebrations. Thank You Everyone for the support along the way, I would not be here without you!
Wondering about our collective ability of #DTubeFamily777 to push an initiative forward, thinking how many followers do we have? How many of us are using our social media's to broadcast? Do we have enough people active to make a scene? Can we aide in the on boarding of new users while simultaneously supporting them to then be able to further our outreach as a whole? This project has essentially knocked down the walls of communities bringing us all together!
Moving into the new year its amazing to me how quickly this could all turn into a self revolving situation, constantly growing and gaining momentum through the initiative itself, honoured to be apart of this next chapter of the #DTubeRevolution 💪
Wishing you all a Happy New Year, stoked to have reached 70 Rep just in time to celebrate Thank You again Everyone!
May all your journey's be as blessed as mine, Stay Safe out there tonight 🙏
Let me know your thoughts in the comments below!?!?
Thats it @d00k13 OUT
Follow @d00k13 if you wish to join my journey!
Join The #OneLoveDTube Curation Trail, Earn Rewards!
Check Out The Partiko Discord Server
Wallet of a Minnow, Heart of a Whale
---
▶️ DTube
▶️ IPFS