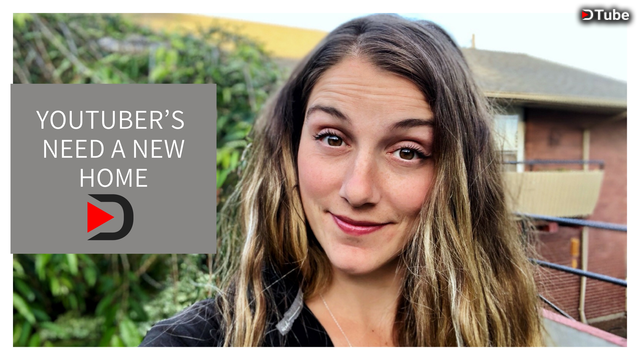 ---
Hi Friends!
I just ran across a video that my favorite YouTuber made, titled "why do musicians "quit youtube" (will i??!?!)". I know that a lot of people are getting frustrated with YouTube, and so I was really curious to hear what she had to say on the subject. Especially because she sticks to music and vlogging pretty exclusively and I've never seen her talk about YouTube itself before. Here's the description of her video:
This is a video about how if the platform "YouTube" gets too shit to be on, I will just upload my content on another one! So basically, If you define "quitting YouTube" as stopping sharing and creating, then I will not "quit YouTube"(I might take breaks from creating tho). But if you define it as leaving the platform "YouTube" then maybe I will someday!
Here is her video:
YouTuber's Are Looking for a New Platform
This girl (her name is Doddie) makes a full time living with YouTube. Between adds and partnerships, she relies pretty heavily on how many views her videos receive. With YouTube hiding more of her content – they are essentially demonetizing her. She made it pretty clear in the video that she is a content creator and not a YouTuber. I think this is an important distinction, because it allows her to flow easily to another platform should she choose.
Spreading the Word About Dtube
I'm (obviously) a big fan of her's, and would hate to see her stop creating simply because of the way YouTube is treating content creators now. It seemed like a good time to let her know that there IS another way to monetize high quality content that doesn't rely on a big company like YouTube. Because as we have seen – some corporate changes can make a huge difference in the creators income.
I didn't want to sound too weird or salesy, so I tried to keep it pretty chill. Here is the comment I left. Not sure I hit the chill mark… but eh, what the hell?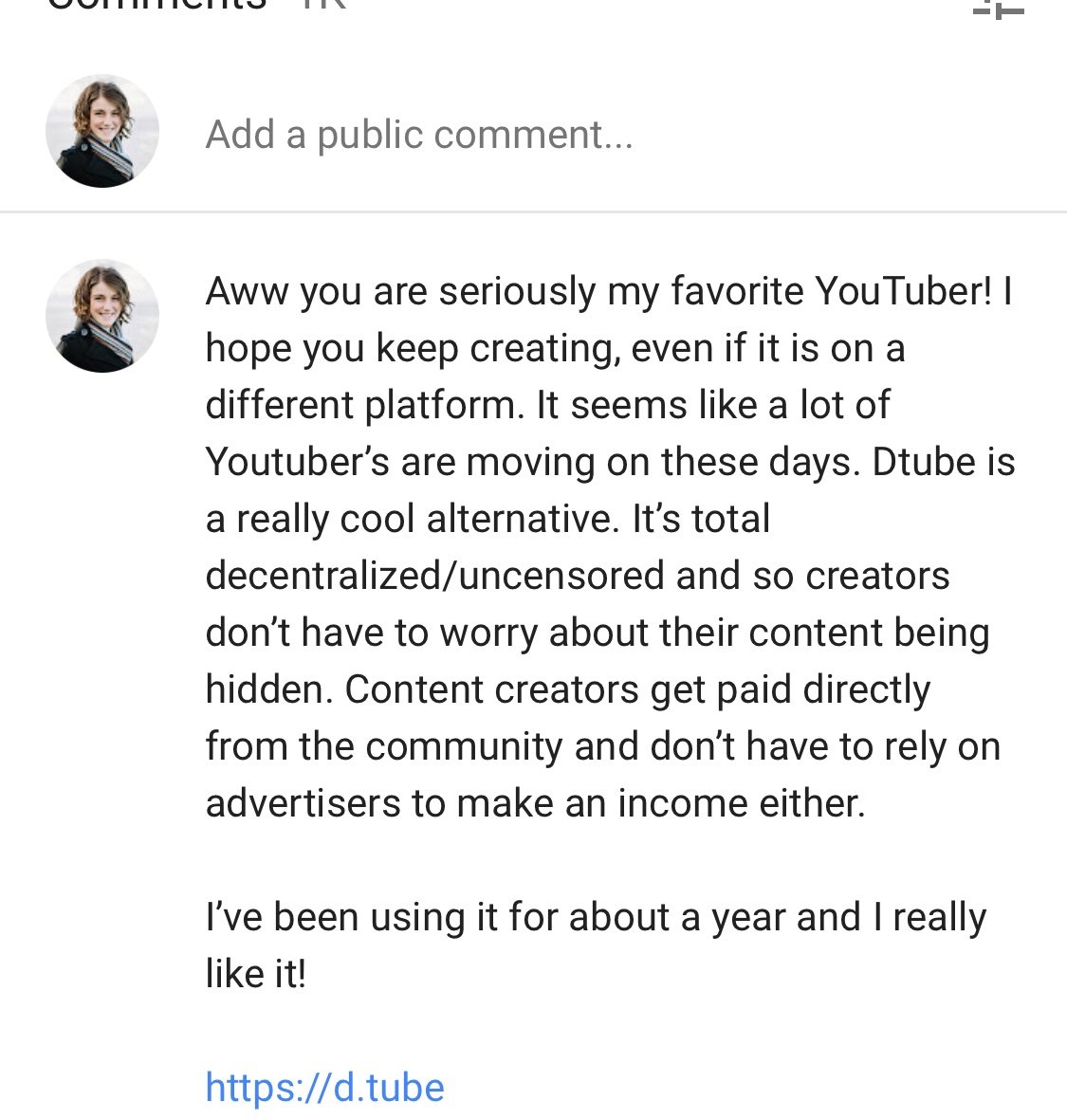 Planting Seeds
She gets thousands of comments on her videos, so she may never see it – but you never really know. Worst case scenario, maybe I just planted a seed. She may not look into it right away – but maybe next time she hears about Dtube, she will give it another glance. She's an awesome content creator, and it would be great to see her on here!
Let's Talk About the Dtube Landing Page…
Big love to you Dtube… but here is what the landing page looked like when I sent her the link. All of the hot and trending videos look good – although I'm not sure she would find much content that she connects with immediately. This is constantly changing though, and so maybe there will be a different selection on the main page when she goes to look.
What really made me cringe was the "New Videos" section. "Steemit girls farting gone hot"??? Umm… that's super embarrassing to show someone. @dtube, I would personally love it if we could get rid of the "new " section on the landing page. You never know what will pop up, and it can be kind of off-putting if there are really scummy videos on there. Especially when I'm telling a big YouTuber about how awesome Dtube is! Maybe instead there could be two lines for trending? That way the selection of top videos that someone sees will be more varied due to six videos being featured instead of three.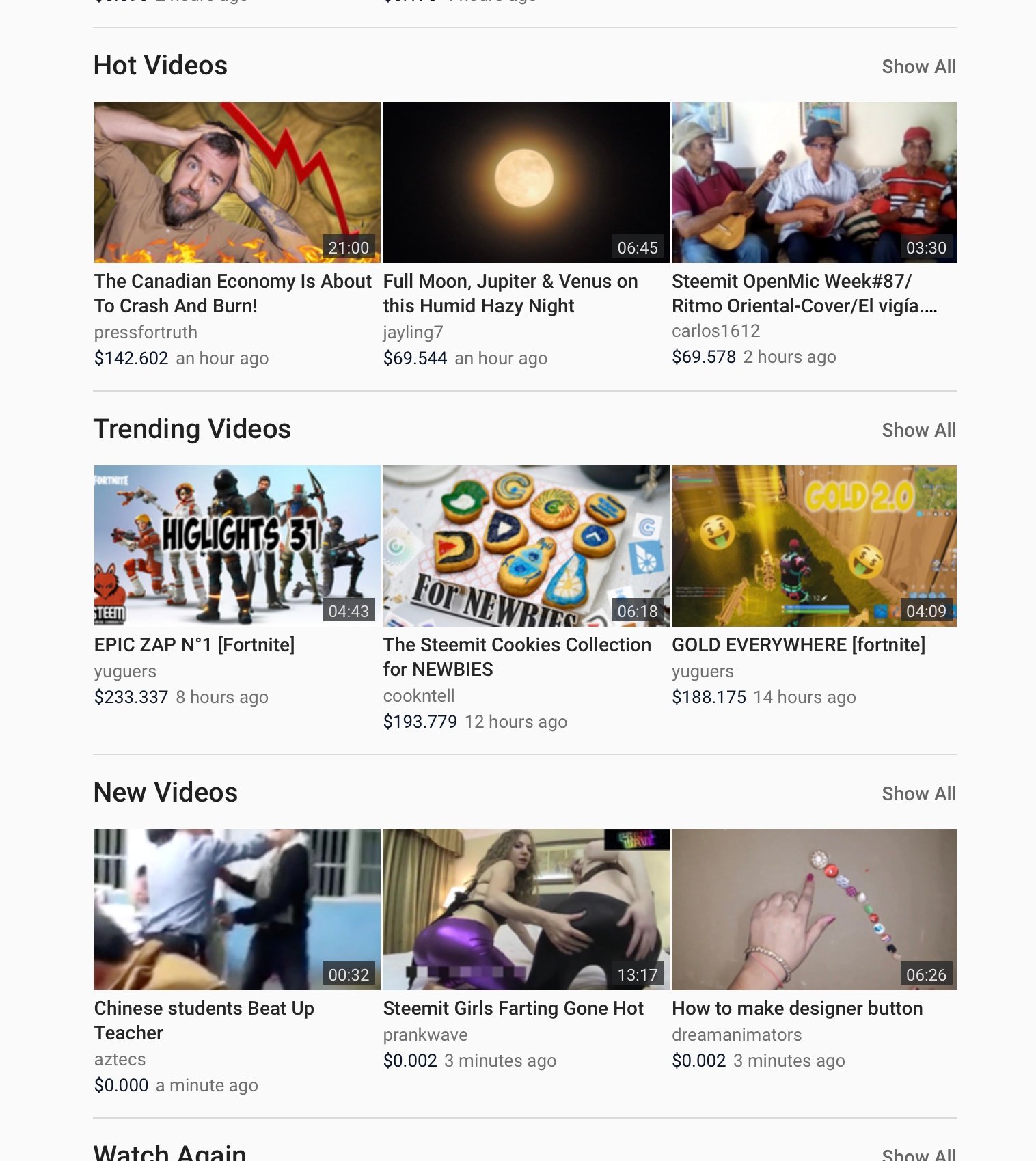 Am I a Little Crazy?
Yeah… probably. I just have so much faith in the future of blockchain based content platforms and have seen first-hand how it can change lives. It makes me sad to see such incredible content producers, like her, get discouraged from doing what they love. Letting her know that there is another option, just seemed like the right thing to do. That's really all I can do… it's up to her to check it out and take action if she's interested!
Thanks for watching and I hope you enjoyed this video! Maybe next time you see one of your favorite content creators get discouraged… take the time to tell them about Dtube and Steemit!
XO, Lea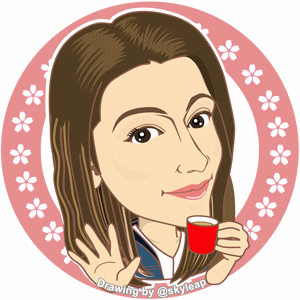 ---
▶️ DTube
▶️ IPFS