Upping my Dtube Game // New Recording Space + Unboxing 2 New Pieces of Gear!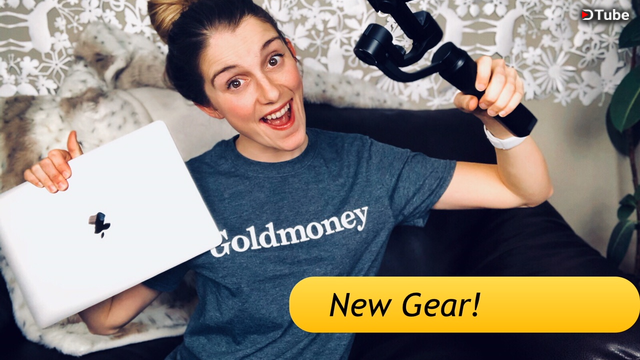 ---
Hello Friends!
I must be on a #onelovedtube kick today - because both of my posts have specifically revolved around Dtube! I am sooo thrilled to share some of my latest upgrades with you guys.
You may have noticed that my I film videos in different spots in my apartment and have been struggling to find the best place to film. Most of the time, I am too close to a window and struggle with lighting - even though I have some soft box lighting. My sister @maryjaney came over the other day and helped me totally re-arrange my furniture to setup the perfect filming spot in my place.
What You'll See in this Video...
Behind the scenes of my new recording space
You'll see how I have my lights setup, and where I place my tripod and mic. I also show you my favorite piece of art that acts as a backdrop! I almost feel like i'm on some kind of "Talk Show" with my new setup... it feels so professional!
Unboxing my new Gimbal device!
I went with the Smooth Q brand - but I discuss some of the research I did and why I ended up going with this model. For those of you who don't know... a gimbal is a device that allows your video footage to look ultra smooth and gives it a more cinematic feel. I'm excited to play around with filming different types of content and maybe even doing some cool live action dance videos in the future.
Side note... I'm wearing my @goldmoney-inc shirt because I'm currently working on creating some fun video content for them and I think this Gimbal is really good to take my footage to the next level!!
Ps... HUGE shoutout to @phototutorials for answering all my questions on gimbals last month when I was doing a ton of research! You were super helpful as always.
New Macbook Pro
I bit the bullet and finally bought a new Macbook Pro!! I had an older Pro that died on me last year, and so I have been using a Surface Pro 3 for my editing/uploading. This has meant that each post takes me an extra 1.5-2 hours each post because my Surface is just not setup for good video configuration. I know this sounds like first world problems, but I am literally SO stoked to have a Mac as my main computer again.
If you guys have ever seen videos from my Money Saving Hacks Series... you know that I'm one of the most frugal people you will ever meet! Sometimes though... it's worth it to invest in some good equipment.
---
I know this sounds like it would be a quick video... but somehow I still talk and share with you guys for almost 8 minutes! I appreciate all of you guys who take the time to watch the video as I share more on each of the topics I mentioned above.
Thanks so much for watching and I'm stoked to bring you guys even BETTER video content with my new upgrades!!
If you take anything away from this video, I hope it is that content creation is a journey. You don't have to go out and purchase all the top equipment before you make your first video. It's okay to start with what you have and then slowly upgrade as you are able. ♥️
xo, Lea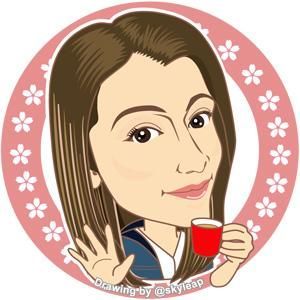 ---
▶️ DTube
▶️ IPFS