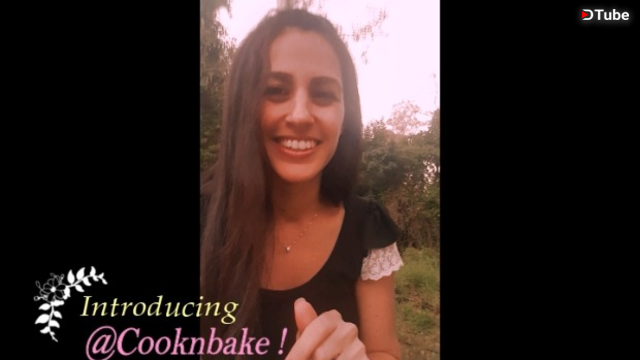 ---
Hello everyone!
So here it is- my first video ever!! I still have more to learn on video making but I am learning as I go, so bare with me :)
A BIT ABOUT ME:
My name is Yamit, raised in America, lived a few years in Israel, the past 3 years been living with my husband and our little family in Australia and in two weeks relocating AGAIN! To be closer to family :)
For a living I am a Pediatric Intensive care nurse and in my spare time I love theme parks, skiing, water activities, the beach, travelling, eating at good restaurants and more and more and more!
I have a big passion for cooking and baking, which brings me to what I do here on Steemit. I usually post my favorite cooking and baking recipes and try to make them as simple as I can so that anyone, without needing cooking experience, could make, enjoy and share with their families and friends! You could also find fun travelling posts to places Ive been travelling to and a few of my day to day experiences.
HOW I STARTED WITH STEEMIT AND MY JOURNEY SINCE:
My husband introduced my to this platform and once I joined (10 months ago) I got addicted to Steemit!
since then Ive been posting and getting to know so many amazing and talented people from around the world!
Thats one of my favorite things here on Steemit - the engagement and connections you get to make with people from all around, people that are always willing to help out, support and engage!
I was never a fan of social media but Being on Steemit was different in a way that other than meeting many amazing people you get to learn so many new things and are always challenged to push yourself more and more and I love it!
I never saw myself as a blogger or putting myself out there, nonetheless making videos!
But here I am- making food posts, talking about myself and even video taping myself ! Totally out of my comfort zone! :D !! But I did it and will continue to do it! :) My next plans are to make food videos, so hopefully that'll happen very soon!
Thank you so much to everyone who has been engaging and supporting and commenting!
I love reading your comments, enjoy commenting back and engaging with everyone here
I hope you enjoy this first video:)
Feel free to give any feedback or tips for my next videos! :)
Looking forward to hearing from you all!
Lots of Love,
@cooknbake
---
▶️ DTube
▶️ IPFS