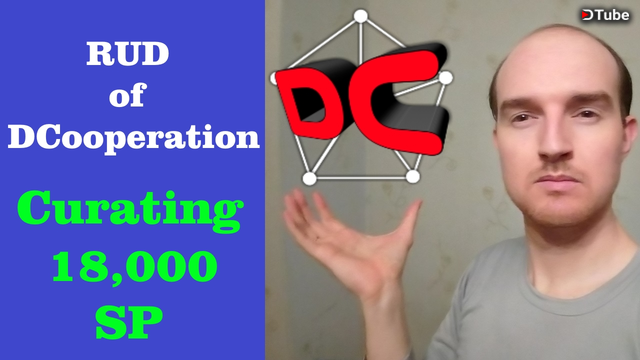 ---
I'm the founder of @dcooperation and I want to share this report.
I will call this the RUD of DCooperation. ''The Ratio of Upvotes depending on Delegations''
Recently we've had the biggest delegation from @nathanmars. So, he is delegating to us more than 11,000 steem power. I unclude my power because I use it to upvote our members. I also always delegate all my power to @dcooperation.
But @nathanmars now is not creating a lot of content and I decided to not upvote myself a lot and I'm delegating more than 1700 SP. Also we have 500 steem power from @holgerwerner and he is not active. We also have our biggest supporter @cryptospa with 700 SP who told me to upvote more others than him. So we will have in total about 15,000 SP not used a lot by bigger delegaters, but distributed fairly between other delegators who are delegating only about 16% of the total power of @dcooperation and it's only about 3000 now.
Anyone who is delegating to us should be upvoted by @dcooperation , even those who are creating videos for us, because all the earning from their videos we use to power up to upvote everybody. Also anyone who is creating videos for us should be in this list during 14 days : http://www.steemreports.com/outgoing-votes-info/?account=clixmoney&days=14
If you are creating videos for @dcooperation , it's a kind of free promotion by an active community as well. So, that counts as well.
Anyone who is delegating any amount should be in this list unless he/she is not creating @dtube videos, because we upvote only dtube's. http://www.steemreports.com/outgoing-votes-info/?account=dcooperation&days=7
The amount of upvotes is showen in the two lists. Now every delegator has more percent than he/she delegated because of non used 15,000 sp by the bigger delegators.
Our total power is 18,000 SP. So if you want to check that you have a fair amount of upvotes, you can count your ration using this formula.
Ratio = Your delegation x 100 / 18000
If the ratio is more than the amount of the upvotes let me know about that in discord and I will take care of that. But for now I see that the most have better amount of upvotes than their ratio of delegation.
So, please if your amount of upvotes in % in the chart is more than your ratio of delegation, don't ask me for upvotes ! All the upvotes are made manually and I have to focus to make it fair enough to everyone !
I will even take my time to count the RUD of everyone in 7 days. Here it is :
The tool used to check delegations is this: https://steemyy.com/delegators/ , created by @justyy , it's a witness I vote for.
To vote for witnesses go here : https://steemit.com/~witnesses
Wintesses I'm voting for are :
@adsactly-witness , @aggroed , @anyx , @arcange , @ausbitbank , @blockbrothers ,
@blocktrades , @brandonfrye , @curie , @drakos , @firepower , @fyrst-witness , @good-karma , @gtg , @helpie , @jesta , @justyy , @krnel , @mahdiyari , @pharesim ,@roelandp , @scottcbusiness , @steemgigs , @steemitboard , @stoodkev , @teamsteem , @themarkymark , @timcliff , @utopian-io .
So, as you see most people are getting more than their ratio of delegation. And those who are getting less, that means that they are not creating videos at all, or not delegating a lot.
So, please never ask me for an upvote if your ratio is lower than the amount of upvotes received. ( Or your amount of upvotes is higher than the ratio of delegation ).
You have to understand that I'm trying to make it fair and the upvotes are completely manual.
But even me I can make mistakes and if the ratio of delegation is more than the amount of the upvote, feel free to contact me and tell me about that.
I also plan to create a channel where people can claim for an upvote if they are creating for us videos and they are not in the list of 14 days, because I can't track everything.
We should all understand that's a community and we all grow together and support each other, some people are even sacrifice themselfs to give more to others !
Thanks for reading and watching and understanding.
Keep dtubing and everything will be ok. ☺
---
---
---
You are also always welcome to join our community @dcooperation. ☺
---
---
---
You can also support our initiative to watch and comment and like our video on youtube to make it trending on youtube to promote @dtube and steem blockchain there.
Here is our amazing video :
---
---
---
Here is the link to our discord server : https://discord.me/dcooperation
If you want to follow our curation trail, you can do it here https://steemauto.com . Find ''dcooperation'' in ''Curation trail'' and follow us.
If you want to delegate any amount of power, you can do it here : https://steembottracker.com/delegation.html
If you want to send any donation, you are welcome to do that, all the donations will be used to power up our account to upvote more dtube's videos.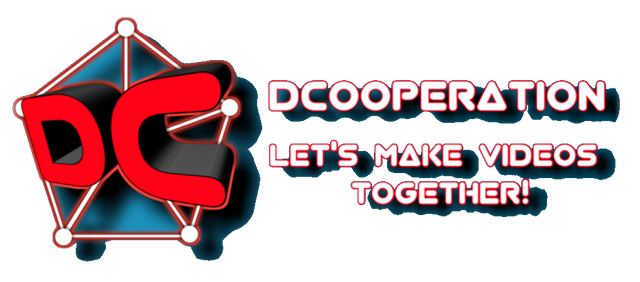 Subscribe to my youtube channel here
---
▶️ DTube
▶️ IPFS