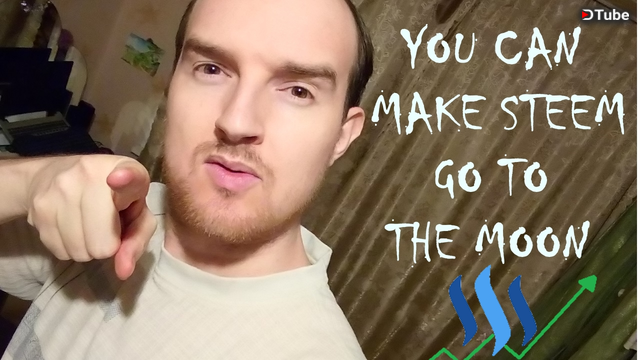 ---
Yesterday I watched the video of @d00k13 and it motivated be to comment under the tweet of Bittrex.
Bittrex is one of the biggest crypto exchangers in the world and they have steem listed there for all the time of the excistence of steem, you can take a look at their account here @bittrex .
But, now they want to add more pairs that will be traded with USD.
So, more people will be able to buy and trade steem on bittrex.
Not only those who are already in steem, but bittrex investors as well.
Adding the pair Steem - USD will really help steem price to grow.
Please participate in the contest of @oracle-d , it's an application build on steem.
They always organize good contests to support steem.
You can take a look at my reply here : https://twitter.com/Clixmoney1/status/1084175854106787845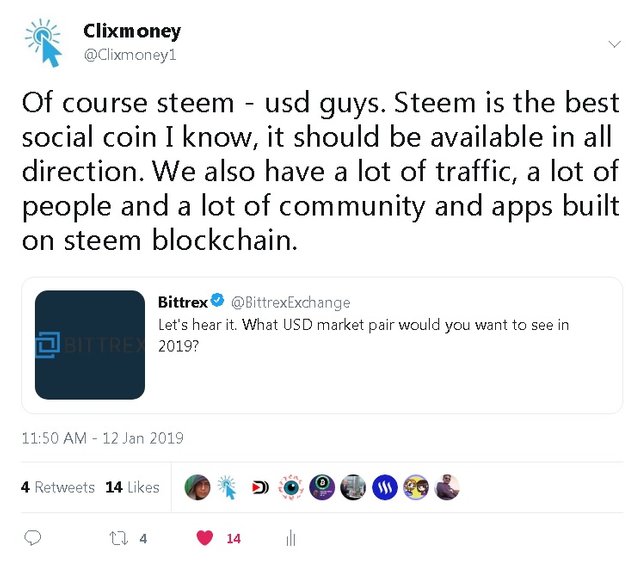 But write a good reply with your own words. Explain why exactly you want steem there.
You can also talk about your favorite application and community on steem.
You will have also to resteem this post : Support Steem on the @BittrexExchange's Latest Tweet [Win Upvotes]

And reply it with 5 tagged steemians in the comment.
@oracle-d may reward you for that with a good upvote, their power is more than 2 million sp.
Why you are still here ? Go and support steem ! lol ☺
Thanks for watching the video, commenting, resteeming and upvoting this post. ☺
---
---
---
You are always welcome to join our community @dcooperation. ☺
---
---
---
Here is the link to our discord server : https://discord.me/dcooperation
If you want to delegate any amount of power, you can do it here : https://steembottracker.com/delegation.html
If you want to send any donation, you are welcome to do that, all the donations will be used to power up our account to upvote more dtube's videos.
Follow our team @cryptospa, @soufiani and @eaglespirit.
You can also vote for @igormuba as a witness here : https://steemit.com/~witnesses . Contact him and he can host your videos on @dtube and they will be always on there. You can find him as igormuba#6942 on discord.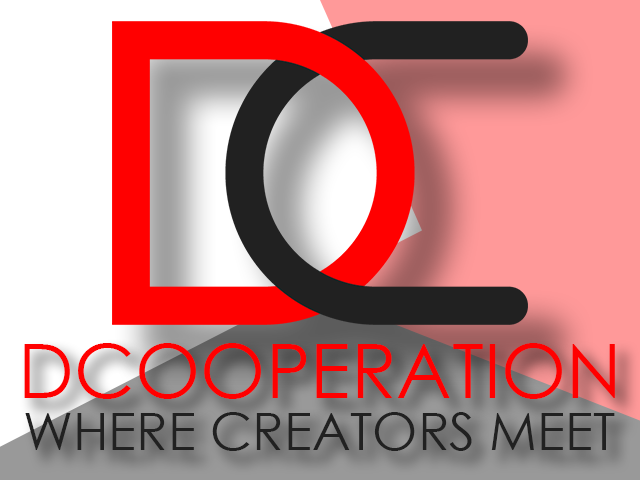 Subscribe to my youtube channel here
Subscribe to the channel of our community DCooperation
Watch our first video uploaded there :