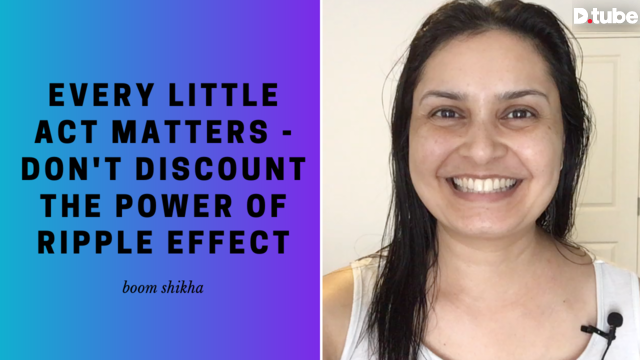 ---
Every little act matters. Big or small or minuscule. You have to do the work that you are put on this planet to do. It doesn't matter if you end up making zero impact or a billion-people impact. The work itself is what matters most.
If you want to connect with me further - below are some ways:
Gamify your spiritual journey. https://theawakeningodyssey.com/
Join my team! https://www.patreon.com/boomshikha
Check out my website at http://www.themillionairehippie.com
Follow me on Instagram at http://www.instagram.com/boomshikha
Join my free private FB group at http://www.whatsyourfreedomnumber.com
Subscribe on iTunes at https://itunes.apple.com/ca/podcast/millionaire-hippie-podcast/id1127465163?mt=2
Email me at boomshikha at themillionairehippie dot com if you have any questions or comments or feedback at all.
Love and light as always,
Boom Shikha aka 'The Millionaire Hippie'
---
▶️ DTube
▶️ IPFS