Self Doubt Creeps In Because Of Previous Mistakes In Decision Making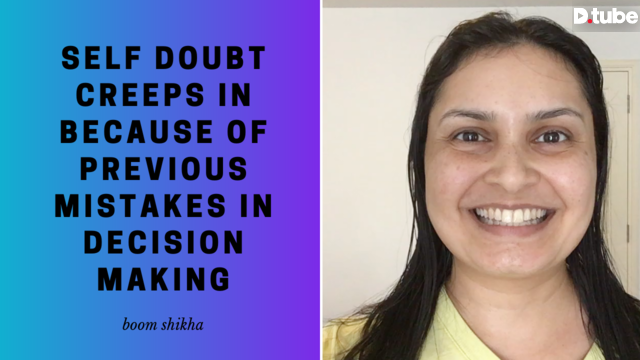 ---
Self doubt creeps in to our hearts and minds, slowly, but surely, because we hold onto all of our past mistakes, and use them as a signpost that we are not good enough for our future endeavours, instead of taking them as learning moments.
If you want to connect with me further - below are some ways:
Gamify your spiritual journey. https://theawakeningodyssey.com/
Join my team! https://www.patreon.com/boomshikha
Check out my website at http://www.themillionairehippie.com
Follow me on Instagram at http://www.instagram.com/boomshikha
Join my free private FB group at http://www.whatsyourfreedomnumber.com
Subscribe on iTunes at https://itunes.apple.com/ca/podcast/millionaire-hippie-podcast/id1127465163?mt=2
Email me at boomshikha at themillionairehippie dot com if you have any questions or comments or feedback at all.
Love and light as always,
Boom Shikha aka 'The Millionaire Hippie'
---
▶️ DTube
▶️ IPFS