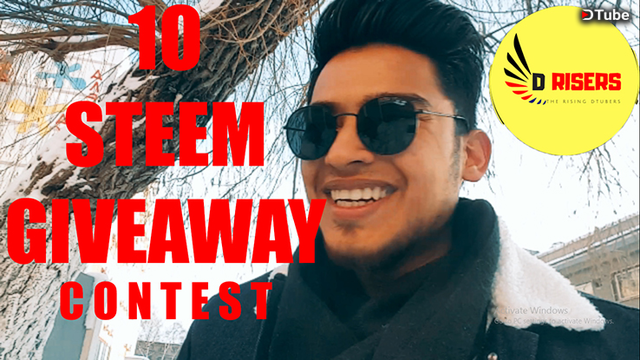 ---
HAPPY NEW YEAR FELLOW STEEMIANS!
2018 has been a great year, and 2019 is the chance to reflect and improve everything from the past year.
In that note;
I am in love with what dtube is an it's community. I am a strong believer in this community and platform.
I really want to see dtube grow and flourish, and here is where YOU come in.
I have organised this contest along with @SteemerSayu907 as a way to give back to the community, with the help of @DRisers community to make @dtube a better, bigger, improved platform.
CONTEST
How can the number of users on dtube be increased?
Share with us your plan on how to increase the number of users on dtube. In what ways can dtube be made more attractive for users to join the platform, in what ways can the traffic be in increased.
Video with the best plan will win
10 STEEM
in rewards as well as will work directly with
@drisers
on executing it!
The 10 STEEM is for you to do anything with.
RULES
ENTRY SHOULD BE IN THE FORM OF A DTUBE VLOG (if you haven't uploaded yet, this could be your first dtube post!)
USE THE TITLE "My entry for DTUBE2019 Contest- (Insert main theme here)"
Example: "My entry for DTUBE2019 - Upload more cat videos"
Use the tag #drisers and #dtube2019, the others can be anything you like.
Resteem this post to invite as many people as possible.
DEADLINE
All entries should be uploaded and submitted before JANUARY 8, 2019 11:00 AM EST.
CONTRIBUTORS
@Blind-spot
- 4 STEEM
@SteemerSayu907
- 6 STEEM
@DRisers
Special thanks to @NathanMars for the 777 SP delegation!
DRisers
KeeP DTubin!
KeeP Risin!
---
▶️ DTube
▶️ IPFS