Learning the Art of Keeping Bees -- Video Two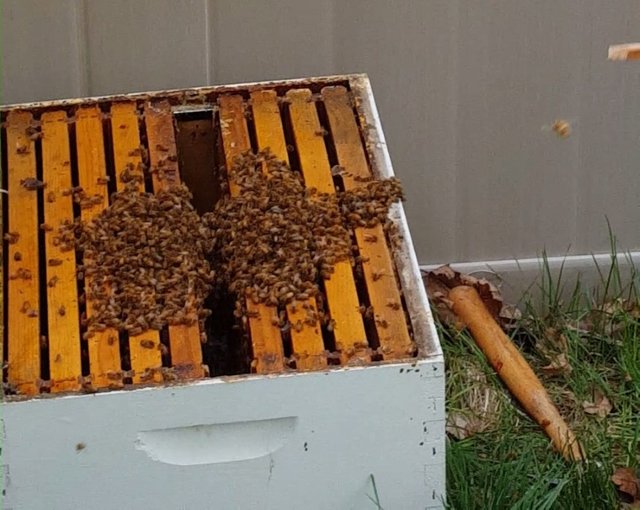 This is the second step to install a bee package in your new hive. There are two videos in this post, each will show half of the process.
In this video, I drop the bees into their new home. There are approximately 4,000 bees in this package--and it always is a bit exciting to get them into their new home.
---
Before this step, I already installed the queen cage. Right before I start the drop, you can see her little cage inside the hive box.

Here is my beekeeping book on Amazon: The Beekeeper's Guide: Fun and Simple Steps to Apiary Success and Self Sufficiency

© 2013, Stone Golem Publishing, All rights reserved--no part of this may be used without express written consent.
**All pictures and video come from my phone--
Follow @bigpanda for more flash fiction and beekeeping tips.
---
▶️ DTube
▶️ IPFS