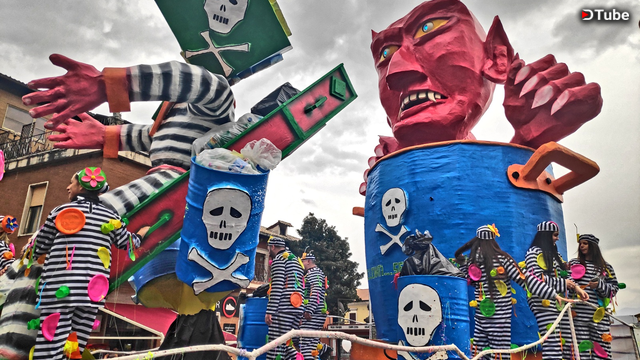 ---
Carnival In Sora
Hi there, my amazing Steemian friends. Today I am going to share with you a Carnival festival in Sora, Italy. Sora is not a big city but it is a beautiful city just 2 hours away from Rome. It is surrounded by gorgeous mountains with a river going through right through the city. Soon I will make a post about it and share its beauty with you guys as well. But, today, I went to the Carnival celebration here in the city. And, even though it is a small city they certainly outdid themselves for this celebration. So let me share part of my experience with you.
They told us the Carnival starts at 4:00 PM at the main square. But already about 3:00 PM we heard loud music coming down from the streets and people cheering. So two of my teammates and I rushed down to see what is going on. It turns out the main celebration at the main square starts at 4. But, the parade to the center of the city started earlier. So as soon as we walked out we saw a lot of people on the streets and the celebration already started. Most of the caravan had already past by now, but we managed to catch up with it all.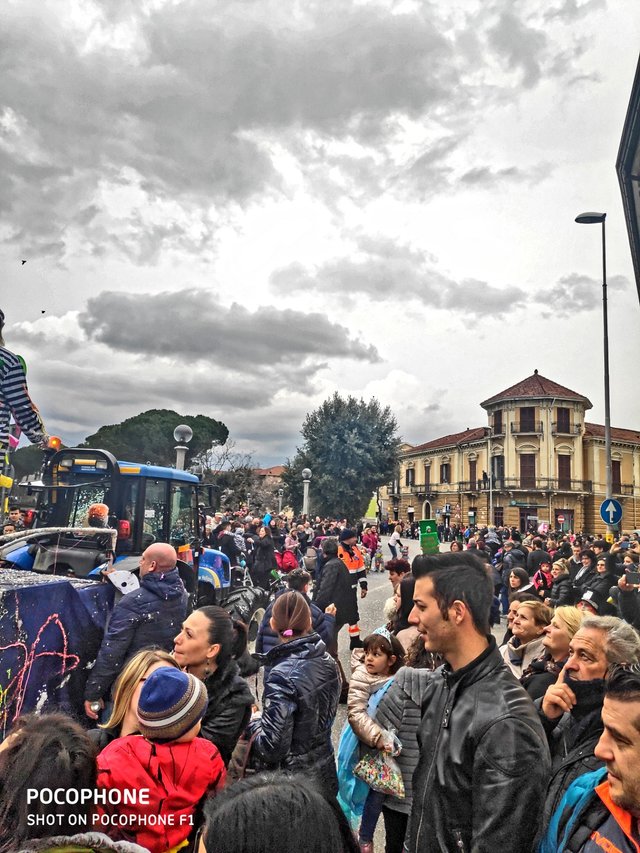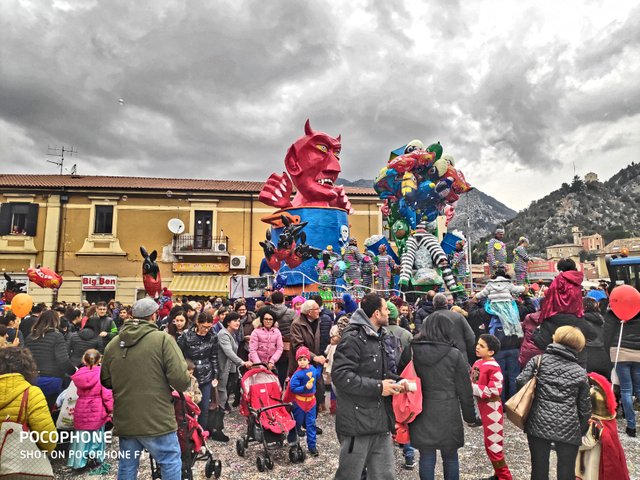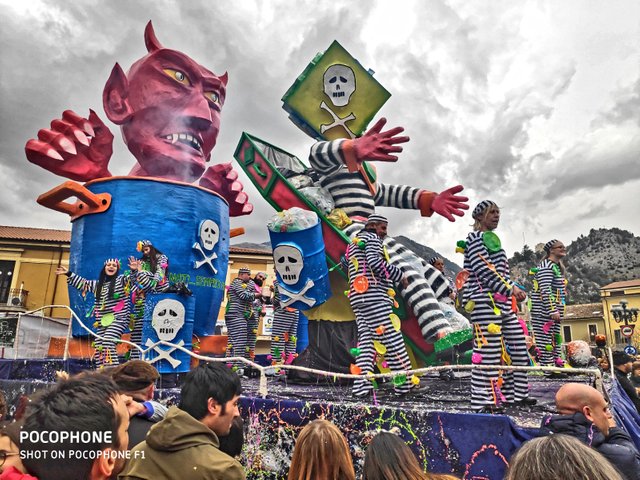 There were kids all over the place dressed in some amazing costumes. Families having a good time. And, people just having fun. It was just one big positive atmosphere all around. We honestly thought it was not going to be that big of a celebration but we were pleasantly surprised no doubt. As we were trying to catch up with what we missed I tried to take as many photos as possible. My favorite no doubt where these little babies dressed up in prison costumes. It was adorable. There were just kids everywhere dancing and having fun.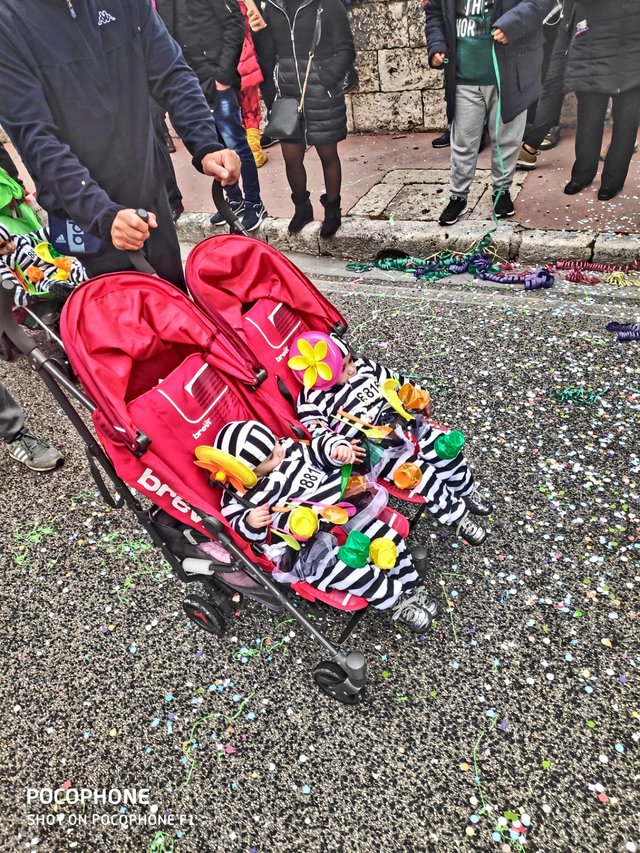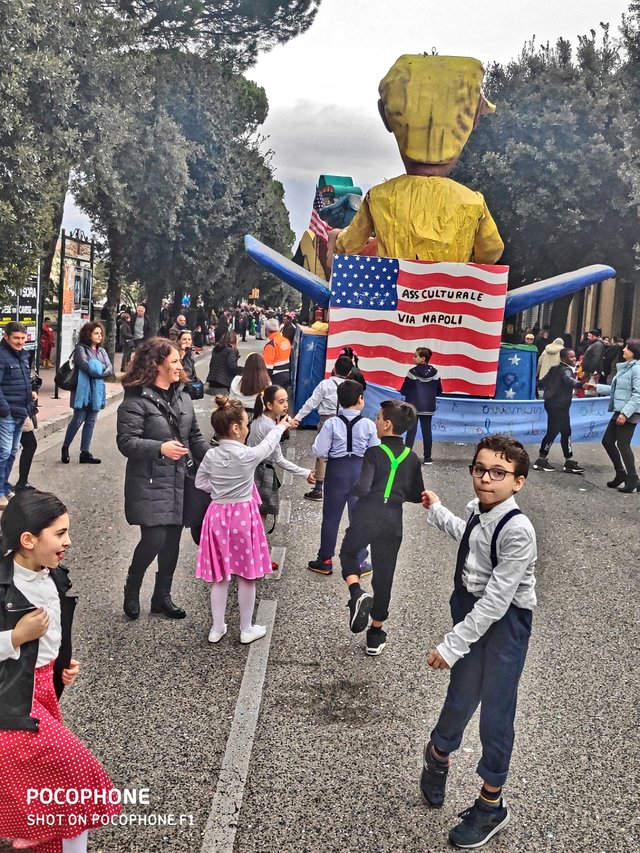 The farther we moved along we ran into the first big platform towed by a big tractor. The was a big Buda statue sitting on top of the elephant. At the bottom of the platform, there were monks dancing and having fun. Not really a "regular" type of Buddist monks. lol I am sure it took them many days of preparation to build this platform and prepare the choreography.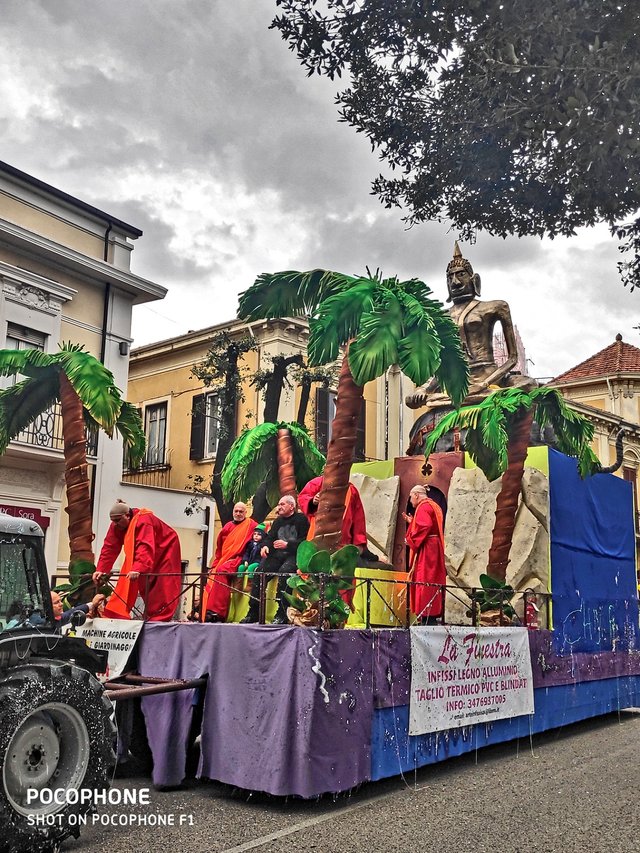 The farther we moved along we ran into Women Rights Movement group of ladies dressed in beautiful dresses. Those dresses really seemed like a lot of work to create. And, I am sure they were not really comfortable to wear as well. So hats of these ladies for the effort as I am sure even the makeup took some time to complete.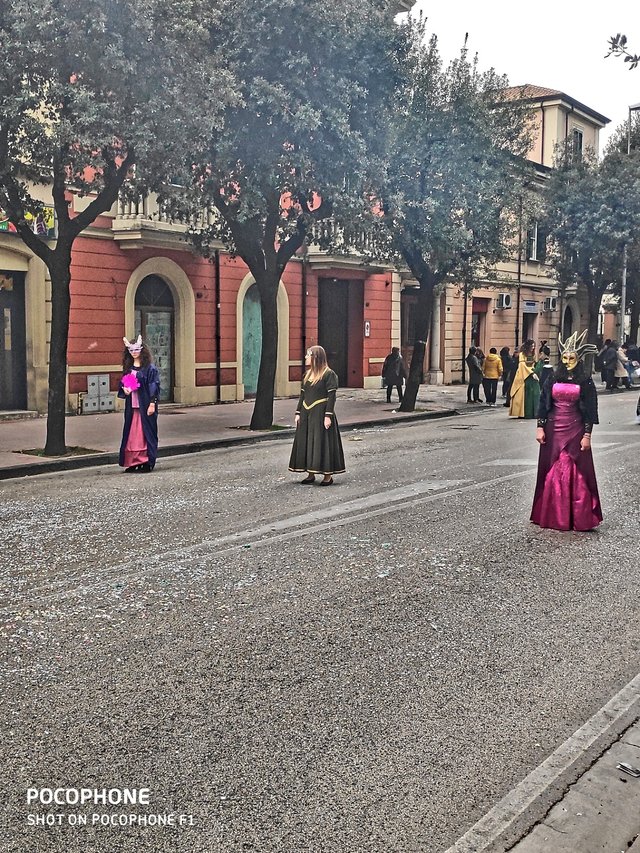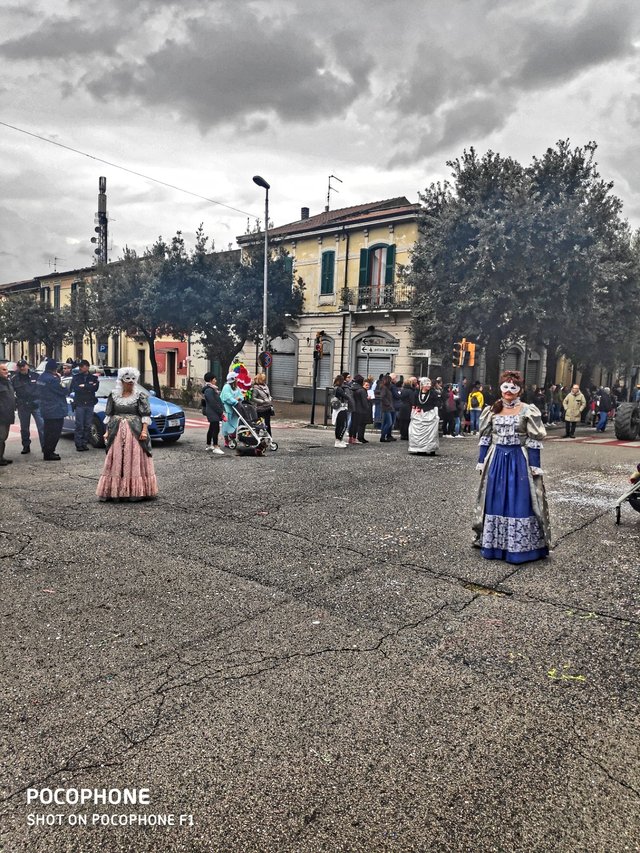 The next platform was aquarium type of theme. I did not take a picture of a fish looking like Nemo from the animated cartoon. But, it was a pretty cool platform with the moving head of the fish at the front. Another cool platform which took some time to build no doubt. You can see it much better in the videos.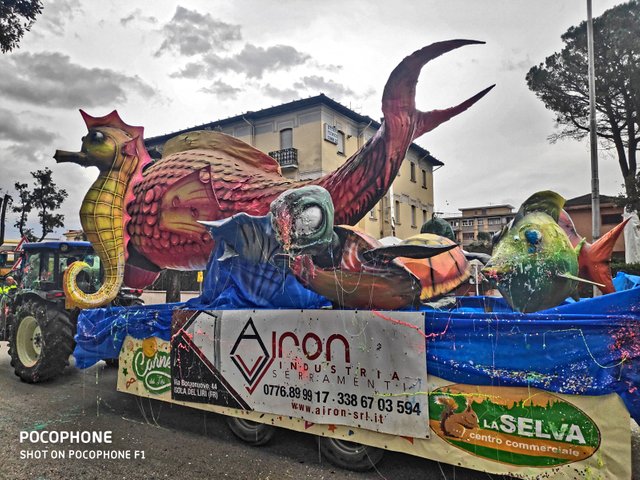 Now here comes the "star" platform in my opinion. haha Well, to be honest, at first I thought it was like Billy The Kid type of theme with him holding revolvers, and shooting at Indians or something. I honestly did not realize what it was at the beginning. I am not sure how I missed this in the beginning. I will reveal little later what this theme was, but I am pretty sure you guys will figure it out. lol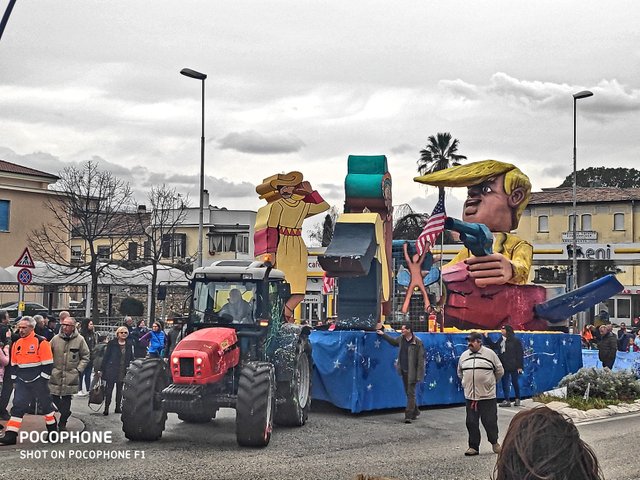 Soon we got ahead and I snapped some more photos. My favorite one was the kid in a Pikachu costume. The main theme attraction seemed to be the huge devils head with kids and adults dressed as prisoners. You can see it all much better in the videos I took. Soon after we decided to head out the main square.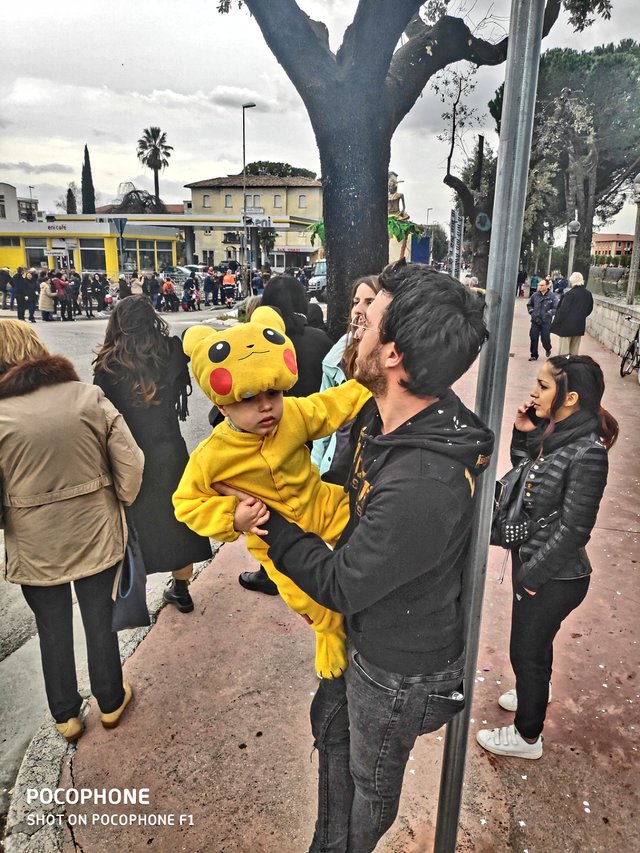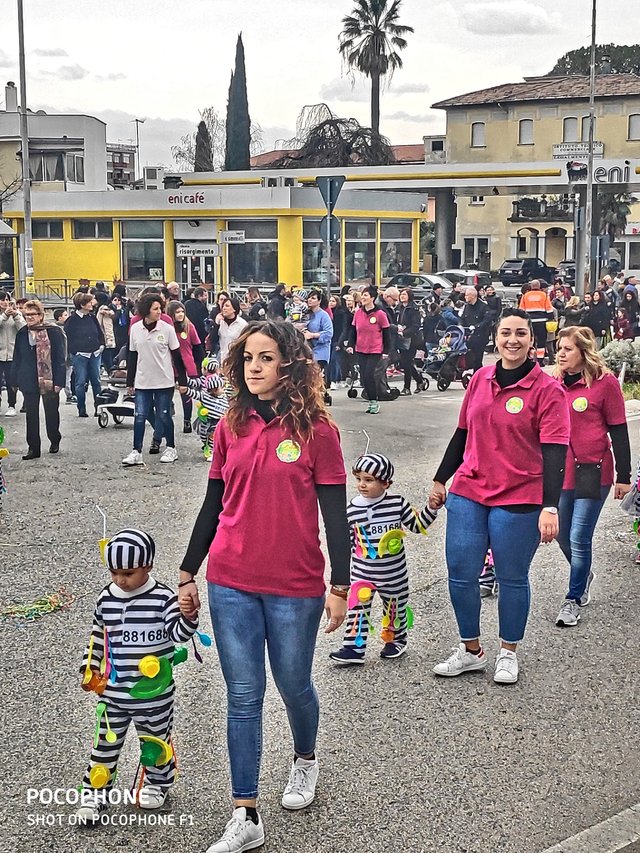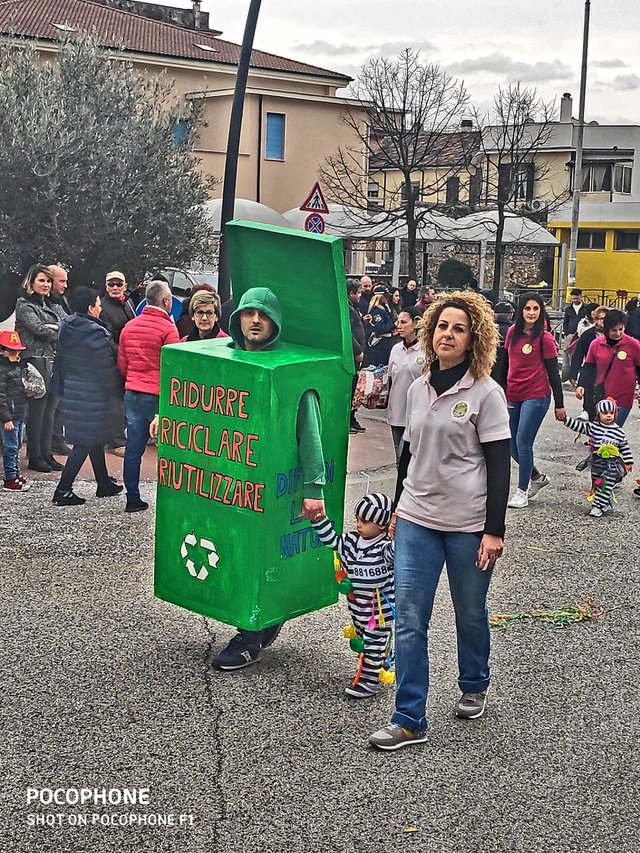 The Main Square
Now, the main square was where the fun has started. Kids running around everywhere in different kind of costumes and spraying for what it seems to be shaving foam or something at each other. I mean some kids were covered with it literally. lol It was awesome. Just little ahead we found our spot to wait for the caravan to make their way through the main square. You can see some of the "fights" in the video as well.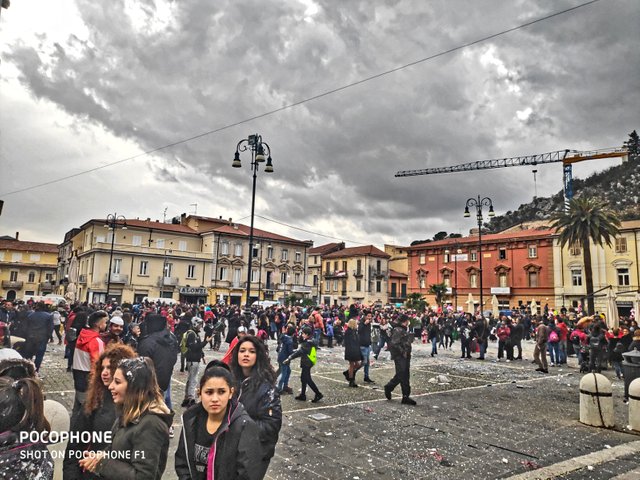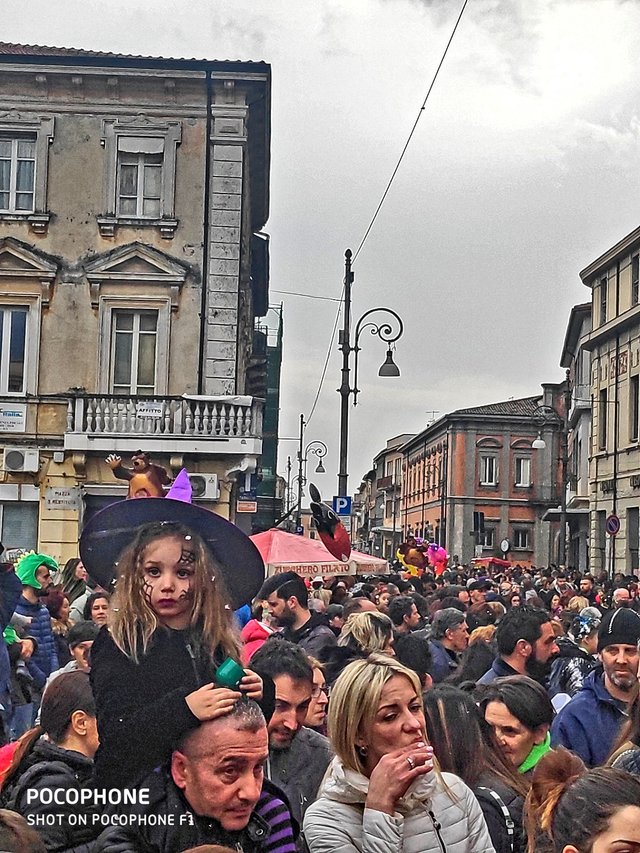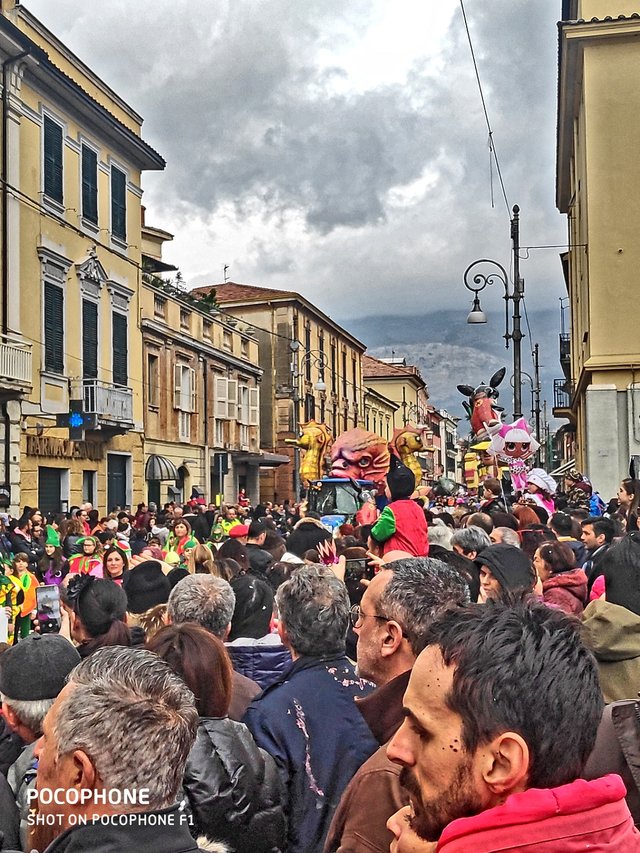 The main square was full of people. Soon the caravan started to arrive. In between every platform they had kids dancing choreography, and Woman Rights Movement group dancing to some classical music. My favorite were the kids dancing. As one kid as you will see had some "moves" on him. He is going to be a trouble for ladies when he grows up no doubt. lol O yeah let's not forget the dancing Nuns, and Smurfs making a surprise entrance. You can see all the dancing in the videos I attached to this post.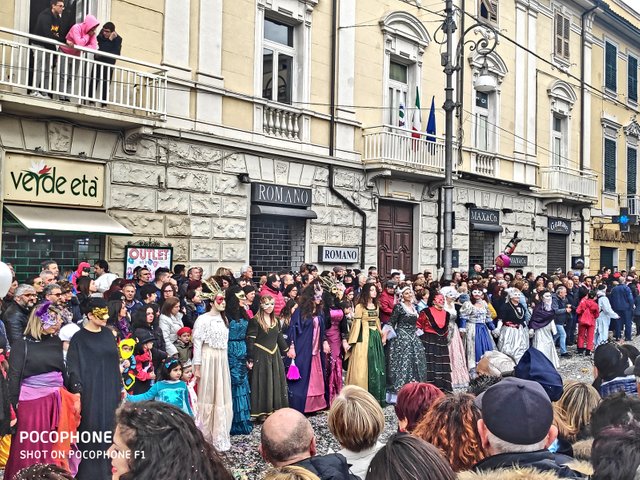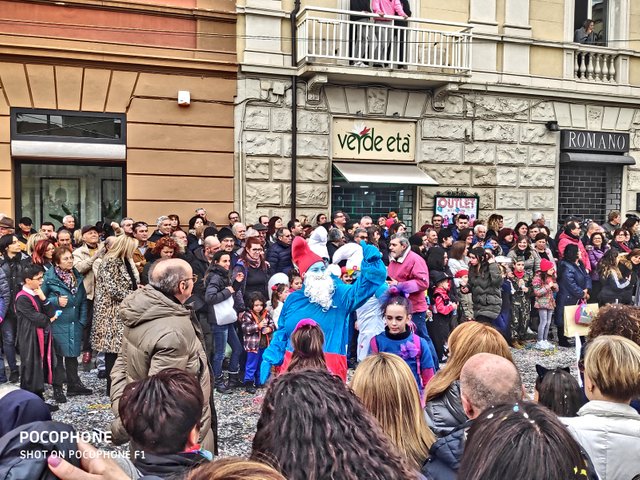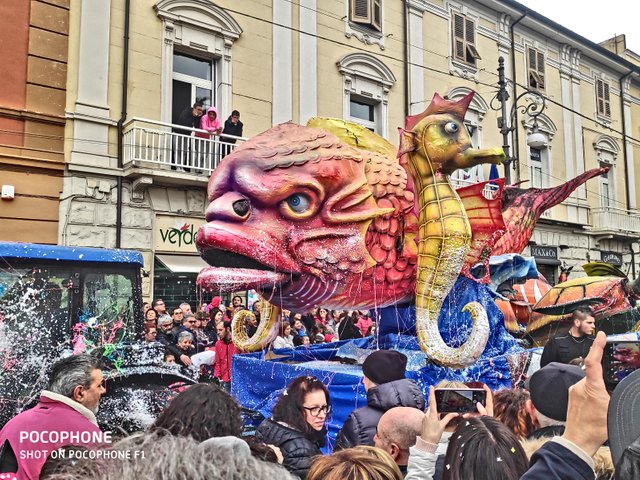 But, my favorite platform what I thought was Billy The Kid theme turned out to be Donald Trump sitting in the plane with two guns protecting his wall against the immigrants. lol I honestly did not know it was about him until the announcer said it. Then it clicked. I looked at this hair and honestly was embarrassed I did not recognize his face and his "stylish" hair. I honestly laughed really heard at myself. How in the heck did I miss that? lol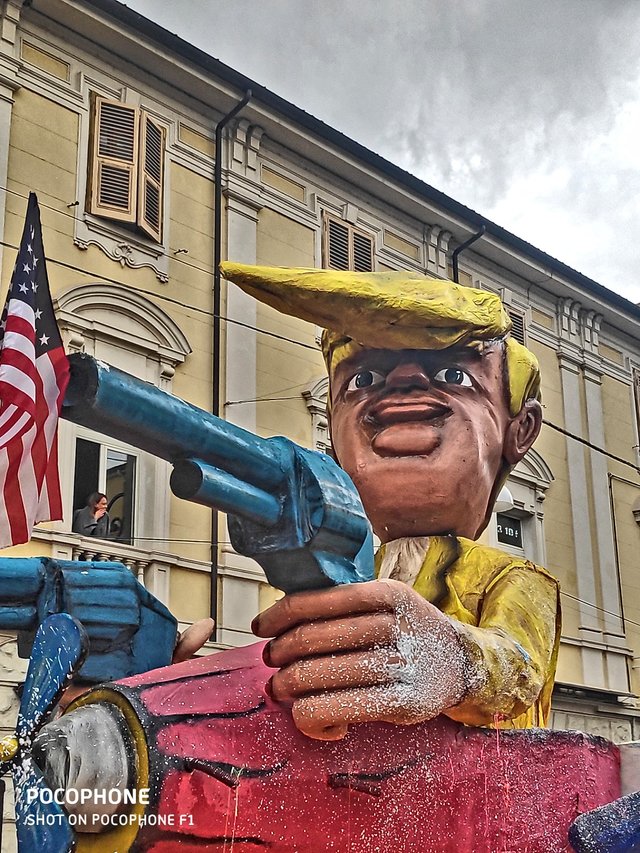 Soon after all the other caravans were passing through with kids spraying all kinds of stuff at the platforms. People were having fun, smiling, and enjoying their time. We were all really surprised by the turnout of people and how big was the Carnival for such a small city. It was awesome. And, I am sure it took a lot of time to build these platforms, prepare the choreography, and costumes. These people really put some thought and time into this creating this Carnival.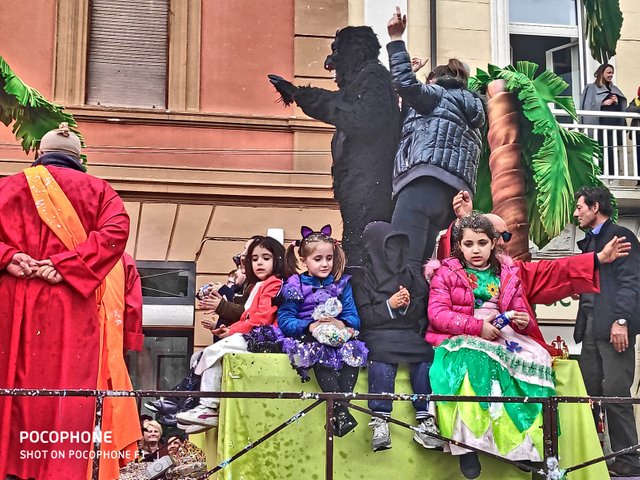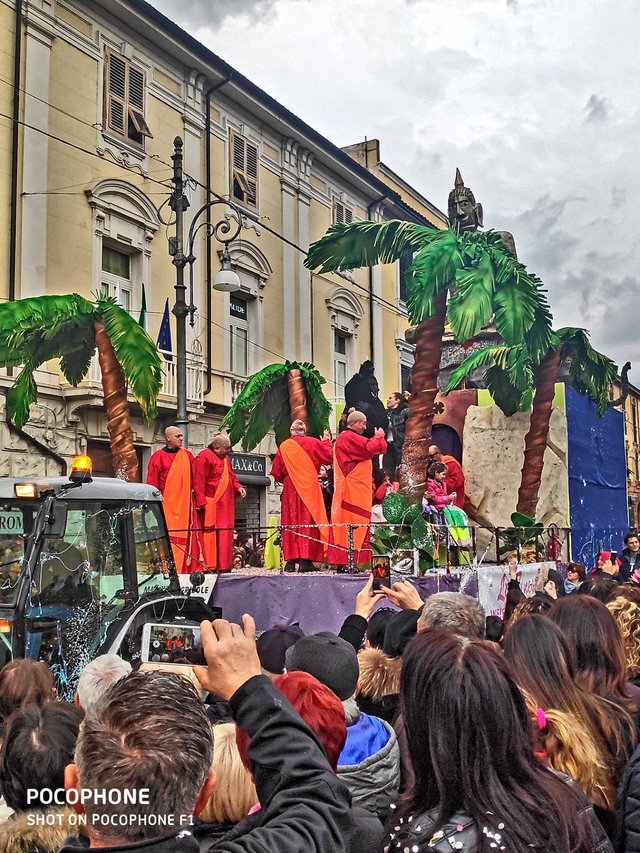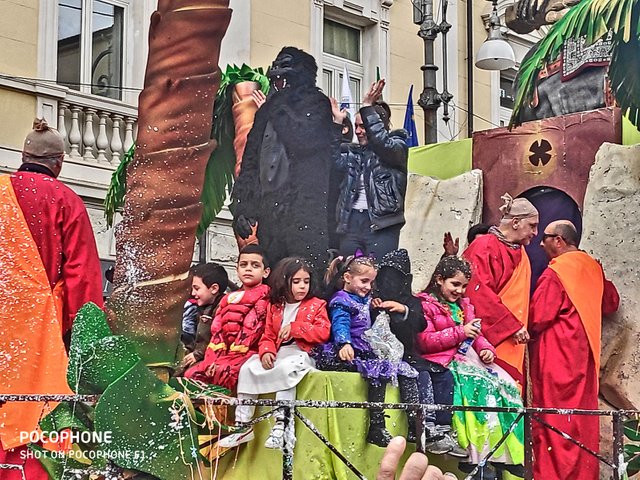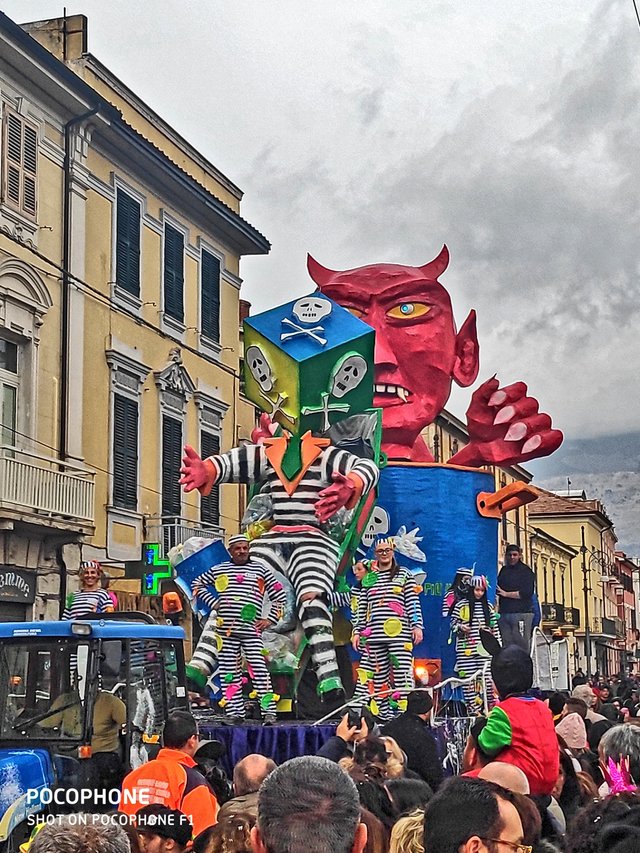 You will be able to see it all much better in the videos I took with my phone. The only mistake I made was I did not shoot all the videos with widescreen. But, I guess this was my first video filming and editing experience. Next time, hopefully, I will do better. It was no doubt a great way to spend my afternoon and I hope you guys got little enjoyment from this post as well.
O yeah, I almost forgot about this. There was a kid standing right next to us watching the parade go through and he saw all the kids were spraying the shaving foam all over the platforms. So he wanted to do it as well. But, he was too far from it all, but that sure did not stop him spraying anyway. He sprayed the entire tank on the people two rows in front of him. Let's just say some people in those first two rows got their heads showered with the foam...I actually captured it on video. Let's just say those people were not happy campers at all.lol Anyways, guys, that is about it with my picture tour of the carnival and only thing you have to do now is watch my not at all professional video about it as well.lol
Thank you all for reading and watching, I hope this post brought a smile to your face, much love,
dbjegovic 💕 💞 💓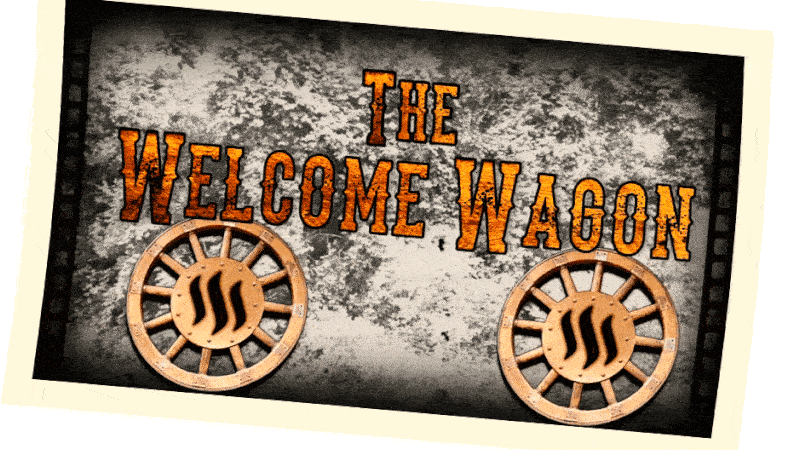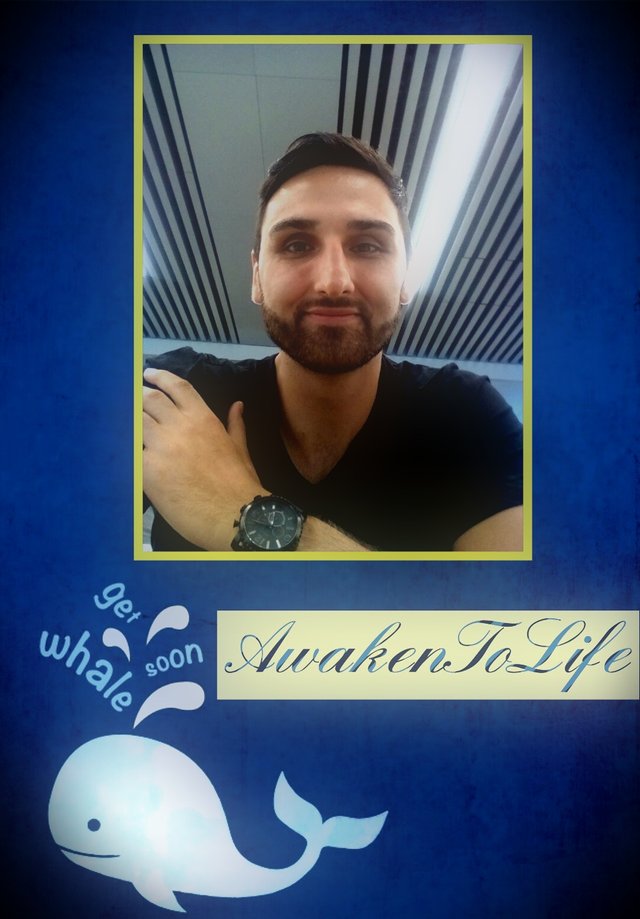 ---
▶️ DTube
▶️ IPFS![2019-03-05-22-37-25.jpg]