Video The spectacular steemit workshop in Aceh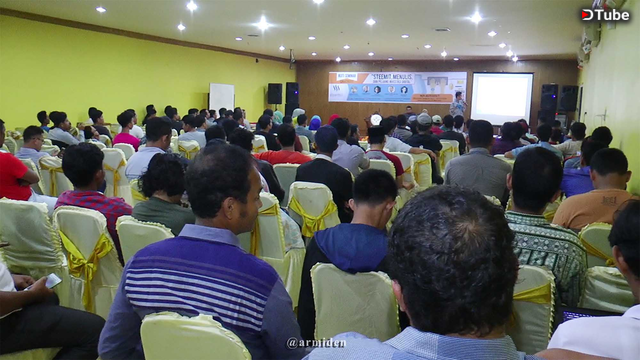 ---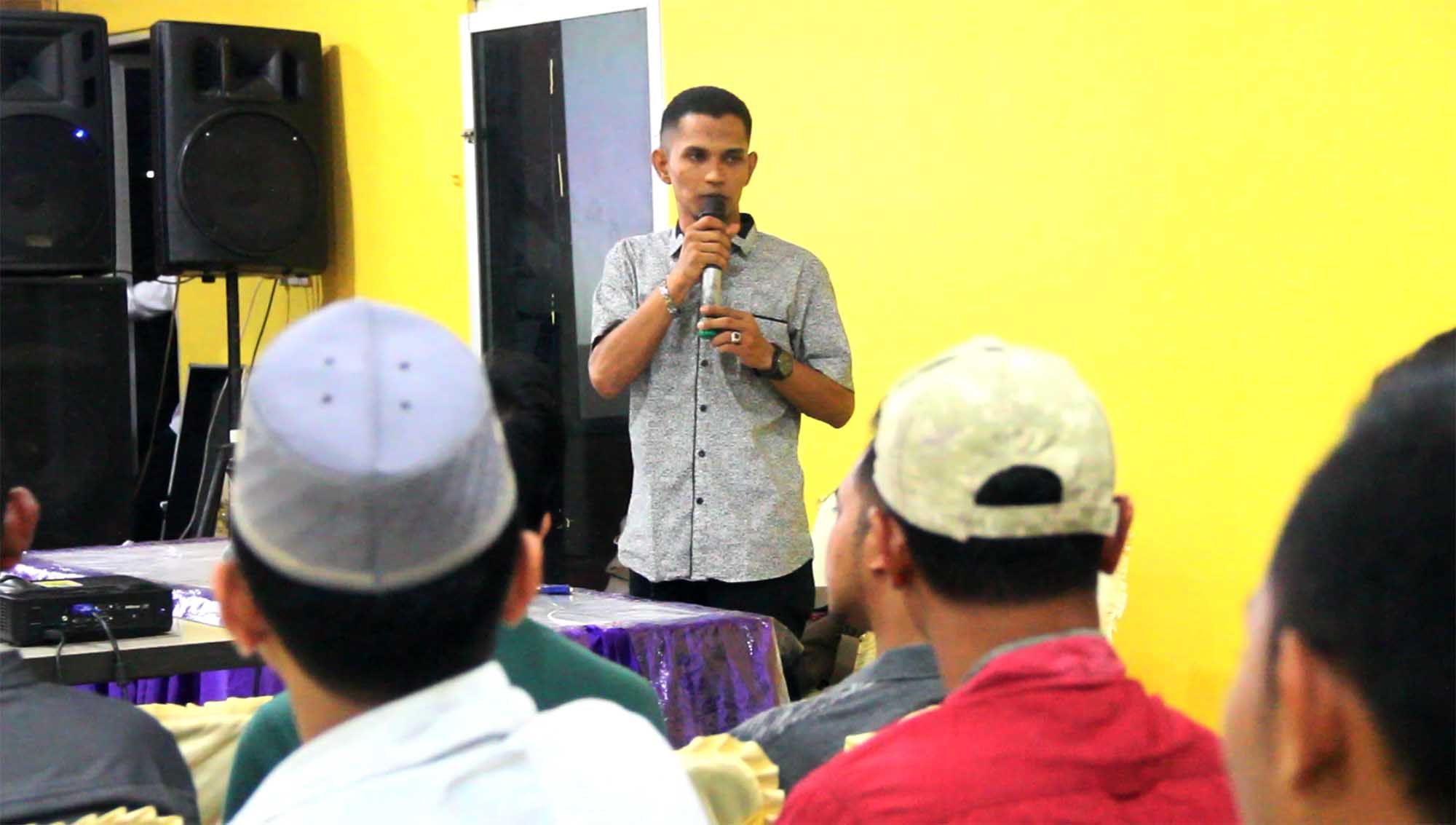 Hello Steemians,
How are you all friends? hopefully healthy and always successful in everyday activities.
On .this occasion I will post about the seminar, "Steemit Writing and expansion of digital investment" which was carried out in cafee Pak Ulis, Saturday night (24/03/2018) in Lhokseumawe City, Aceh.
This event is beyond the expectations of the committee because the participants exceed the target and is the first spectacular steemit workshop in Aceh.
About two hundred people from different districts and cities attended the event and some came from the villages to learn more about Steemit and digital investments.
I would also like to thank all the speakers who have been able to provide knowledge to me and all the Steemians
@azirgraff, Moderator
@teukumukhlis, Basic Introduction of Steemit
@jumaidafajar, Experience during being a Steemian
@karrazi, Blockchain, and digital investment opportunities
@pakulis, Entrepreneur and his views on Steemit
@saifuelbahrie, Chairman of the committee
In the event, many newbie steemians present who want to learn about steemit and blockschain . The participants were very enthusiastic in hearing and attending a steemit workshop delivered by three steemian senior speakers.
I see many participants who do not know much about steemit and blockshain, but those remain excited for events that last about three hours more.
The three presenters are teukumukhlis, jumaidafajar, kharrazi and azirgraff who have long joined steemit and of course they have a lot of social media blogs are good about the writing and about the procedure of digital investment, and pakulis, as the entrepreneur who delivered his material about his view of Steemit.
The first material was delivered by @kharrazi after being invited by moderator azirgraff to convey the point about Blokchain and cryto currency.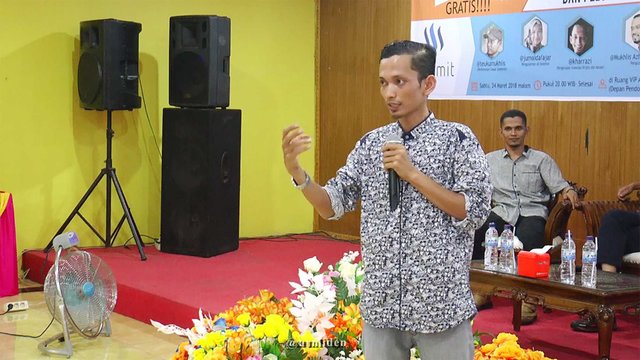 The material delivered by kharrazi about how digital investing in cripto curansy ranging from risks and profits to be gained by investors. With a typical laugh and funny style kharrazi deliver from the beginning apply Steemit, Blokchain and the currency cryto ..
@azirgraff who was appointed as moderator also participated in the introduction of the basics of steemit to beginner pesrta.
the attendees were university students, journalists, entrepreneurs, academics, civil servants, and entrepreneurs, from Bireun District, North Aceh Regency and Lhokseumawe City.
The second speaker was delivered by @teukumukhlis, who is a senior in steemit who joined since not November 2016, and currently works as a teacher and vice principal in (MTsN).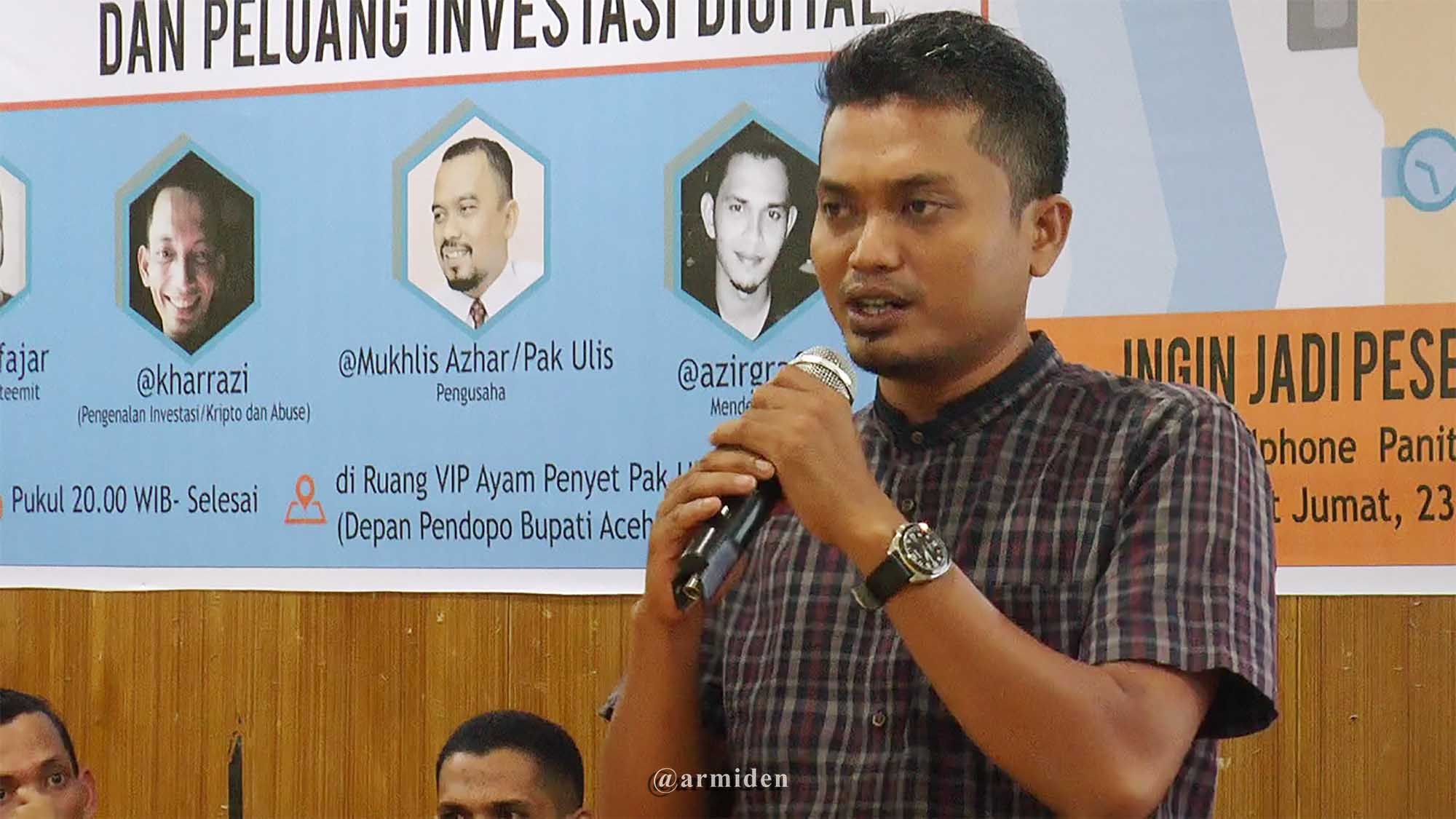 The second speaker was delivered by teukumukhlis, who is a senior in steemit who joined since November 2016, and currently works as a teacher and vice principal at (MTsN).
The material presented about the procedure to join in steemit and how to create a good post and writing.
teukumukhlis delivered the first start he joined in steemit because it is very hobby of writing and can share to others through his writing on the internet, and also write in steemit awarded in the form of digital money in the form of steam, SDB, and Steem Power.
teukumukhlis also explained about the experience when joining in steemit, he thinks steemit has made himself as a photographer.
In his presentation teukumukhlis also reminds the novice steemians not to do plagiarism, comment on short posts, and also do not put steemit links in other people's comments because otherwise would be in flaq.
In his presentation teukumukhlis also reminded the beginners of steemian not to do plagiarism, comment on short posts, and also do not put a link steemit in others comments because it will be in flaq.bila person does not like.
In addition, many also describe the basic procedure of registration in the steemit account to create posts and select appropriate taging.
Meanwhile, the third peamteri delivered by @jumaidafajar, who had long joined in steemit since November 2016.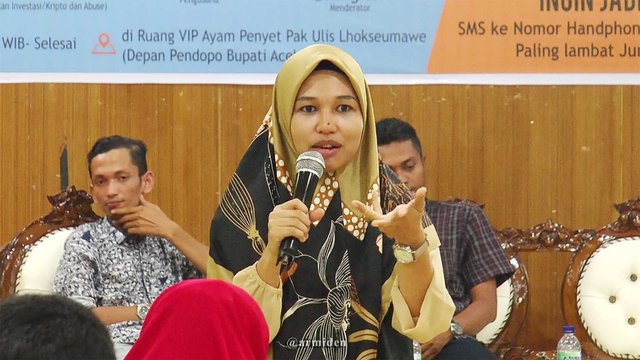 On the occasion, jumaidafajar tells a lot about personal experiences both good and sorrow to finally become successful as it is today. It also asks the beginner's steemian not to despair even though his writing does not get much upvote but keeps trying and never to step back before success is achieved.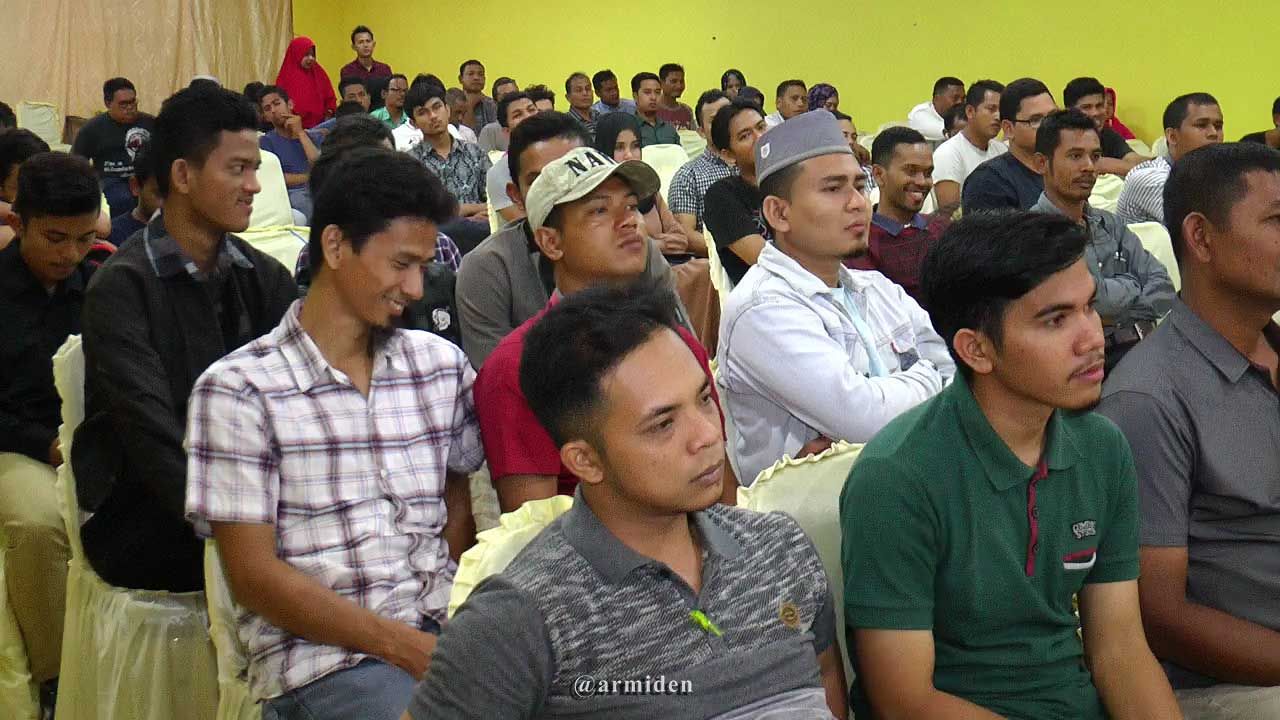 according to him any profession including housewife if there is intention to write definitely can and there is opportunity, and can make post which often found everyday so that will not complicate in writing script. He also exemplifies himself as a housewife but does not exist to make a post about Food photography.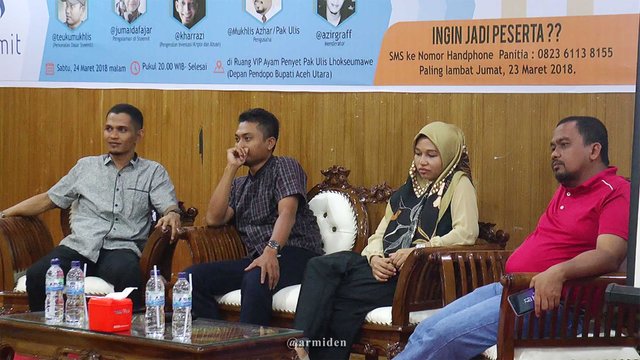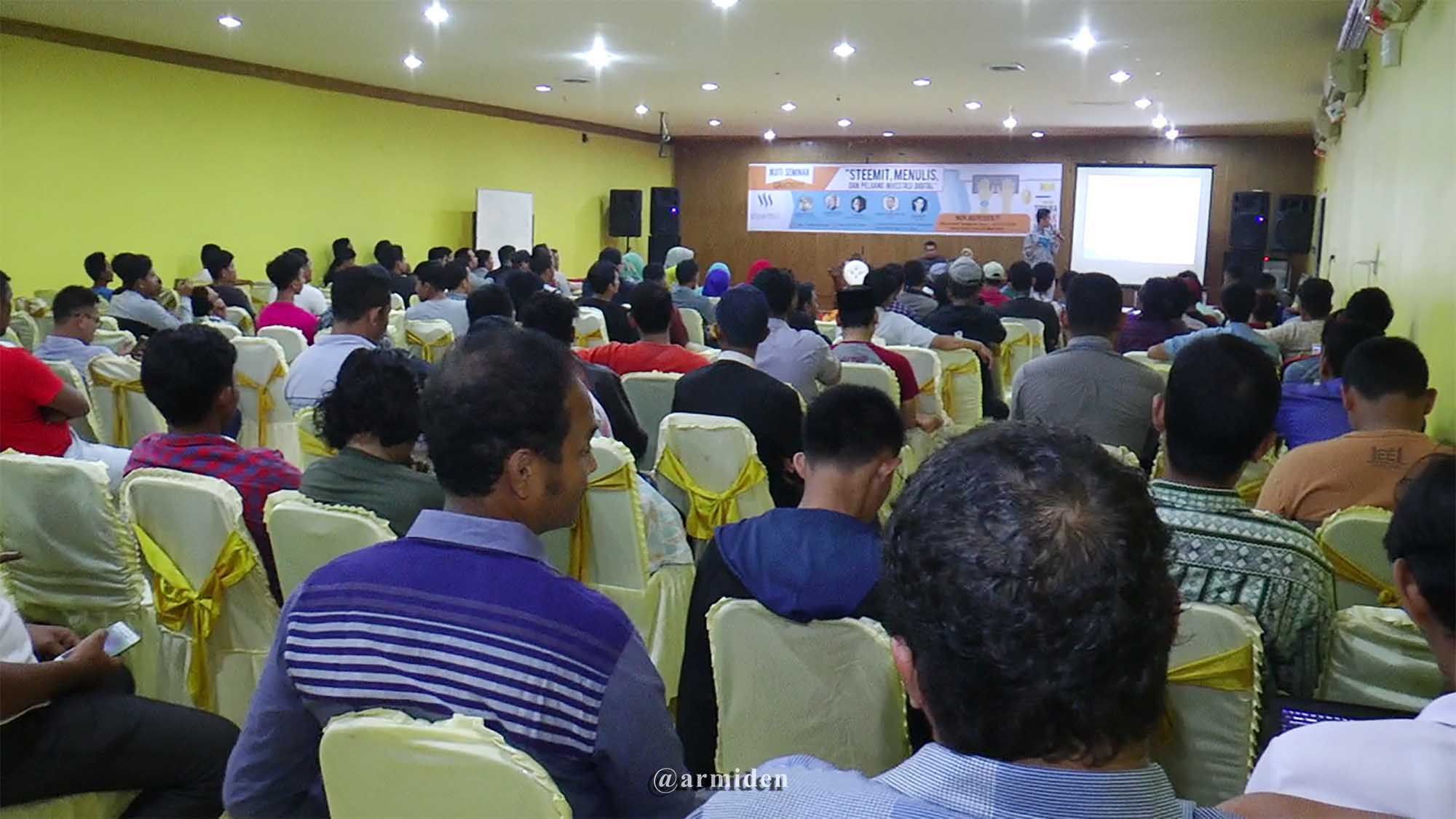 I as a participant in the seminar has also received a lot of knowledge that is very useful for me, for that I thank many speakers, Moderators and committee Seminar, hopefully will Steemian Aceh will l better again and known by the world community.
The above photos are the results of the Panasonic AG-AC90A Camera video image that I Snapshot Photo by @armiden
THANKS FOR VISITING MY BLOG

---
---
▶️ DTube
▶️ IPFS