DTUBE - Arrogance or Confidence - How To Tell The Difference - Getting Rejected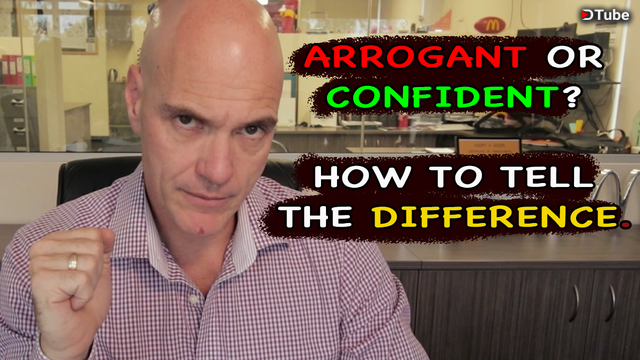 ---
Hey Steemit and Dtube,
Are you or someone you know Confident or are they Arrogant? How do you tell the difference?
In this video I explore my recent failure and my ability to spot confidence based on my experience of managing people for most of my business career.
It's a subtle thing, but something that can effect you ability to succeed, either in a team or in isolation.
So what's the difference between the two? How do people that are Confident act, versus someone that is simply Arrogant? How can you spot them in yourself?
All are answered in the video, at least from my point of view.
Thanks for watching,
The Adventurous Soul
Always Original Content on DTUBE.
Steemit: https://steemit.com/@adventuroussoul
Previous Videos:
Social Media Has Changed....At Least For Me.
https://steemit.com/dtube/@adventuroussoul/obnq99n9
Plan For Tomorrow But Live For Today.
https://steemit.com/dtube/@adventuroussoul/3he33qik
---
▶️ DTube
▶️ IPFS