What is going on on the Bithumb exchange?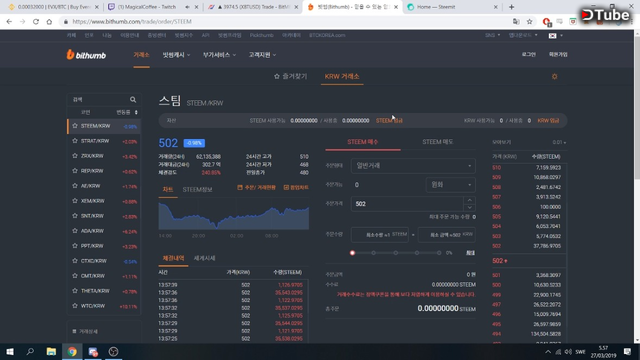 ---
Noticed this earlier and had to record it and share, not really sure what's going on but it looks like obvious wash trading of someone constantly buying up 30-50k Steem every 5 seconds or so. No wonder their volume on coinmarketcap shows 26 million $ for Steem per 24 hours.
Why though? Do they incentivize traders somehow? I know Binance has a certain threshold depending on with how much BTC you trade monthly you get a lower trading fee, is this something similar? So traders just trade with any coins on their exchange just to fill their quota even if they have to pay some fees for a short while?
I haven't looked deeply into Bithumb in some time so I'm not sure how their exchange works, but I am really glad coinmarketcap does not add that info to the total daily volume it shows. The exchanges that do, though, are known for having legit trades and not a lot of "washtrading" if this is what it is.
Their wallets have been increasing in Steem lately though, so not everything is fake.
---
▶️ DTube
▶️ IPFS