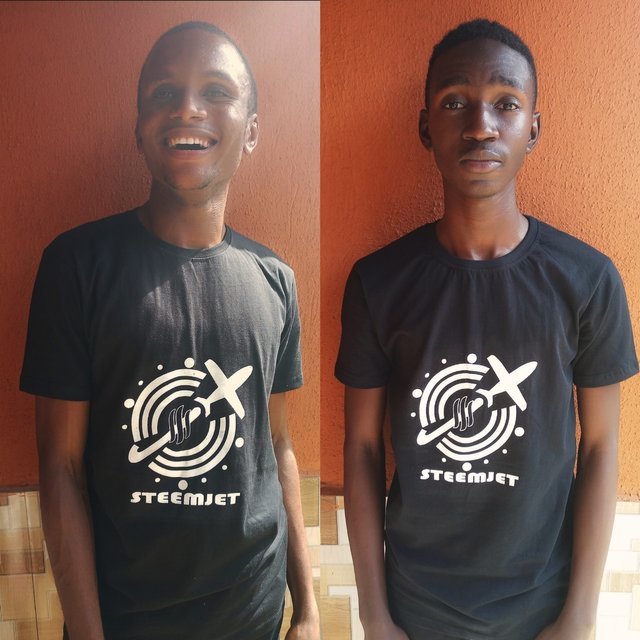 ---
**Hello steemians, steemjetters and to
@dimimp
.**
The long awaited song for steemjet WorldCup anthem is here.. 💃💃💃
This song was one of the reasons I had to travel from the eastern part of Nigeria to the northern part of Nigeria.
The song would have been done earlier but I had to take care of my dad so It came a little bit late.
And guess what?
The song was done by me, @uche-nna and @jesse12 the side kick of the steemjet community.
We thought since theirs always a worldcup song every 4 years, we thought it would be great to do ours too for the @steemjet community.
The lyrics was written by us, but the instrumental isn't ours because we haven't gottem all the necessary things we need for learning music production.
Though when we do, am sure are going to be preparing instrumental for the steemjet community and also be able to reach our aim, which is global adoption of steem.
Enjoy, please don't mind our voice.
INTRO
We are on the wings of superstars (jesse)
We are on the wings of superstars (uche-nna)
Oh Oh Oh Oh Oh Oh (both)
VERSE1
(jesse)
Steem gives freedom
Takes you higher
With Steem you can, go to places
Thanks to dimimp, dreams been fulfilled
Global adoption is our aim
(uche-nna)
Moving forward, we are preaching
About steemjet, that's our ettle
With the jet pack and Jehovah
We would never let you down
BRIDGE
(both)
Steeming forever on
Singing song for the steemit world
Let's rejoice in the beautiful game
And together at the end of the day
we all say
CHORUS
(both)
Taking the space force
To outter planet
Is our aim
And we gonna do our best
PRE-CHORUS
(both)
We're moving
We're preaching
We're making, a difference
To the world
Of crypto
Currency
Forever
Back To Verse1
(uche-nna)
We're in the period of the world cup
Another era to be happy
It's the epoch, to watch great stars
Like ronaldo and other players.
BACK TO BRIDGE
BACK TO CHORUS
BACK TO PRE-CHORUS
---
► Listen on DSound
► Listen from source (IPFS)