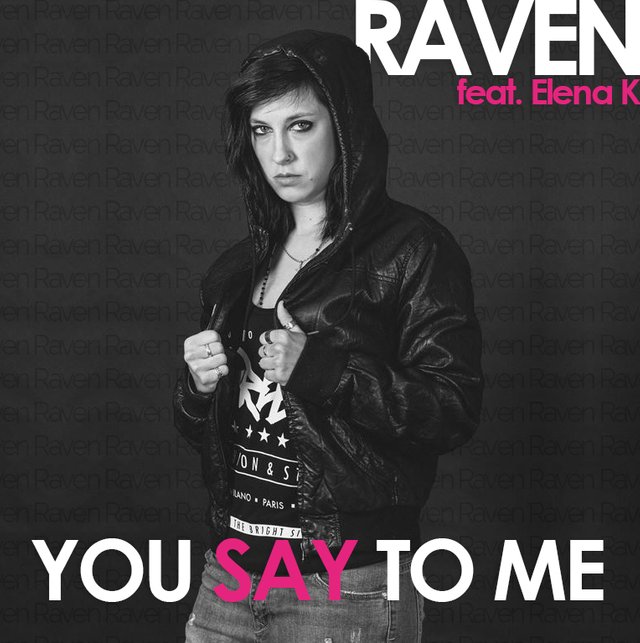 ---
Hello guys! =)
Do you already know my very first Raven song "You Say To Me"?
Back in 2015:
After I got heartbroken because my ex-girlfriend left me in a very terrible way, I started writing and rapping about it so I could deal with all this pain. I started with Cubase about half a year before, and was working on a track with my ex-girlfriend. When she broke up with me, I was so angry, I took the song, threw out everything she did on the track, which was mainly only her voice, and made "You Say To Me".
I always loved rap music, but never tried rapping myself really. For my first track I had a singer "Elena K". She said she always wanted to rap on a song. So I wrote lyrics for her to rap, and when Elena read them, she said they are so personal, I should have to rap them myrself.
Well so here I was in my studio, never rapped before, and then recorded the rap for "You Say To Me" in this one evening. So the rap you can hear on that song, is my very first ever rapped song.
And that is also how Raven was born.
I hope you enjoy the song. There are still "beginner mistakes" in it, but well, I am pretty happy with it. :)
Have a great time!!
Best regards,
Raven
If DSound does not work, you can also listen here:
Choon: choon.co/tracks/0poj3gdxjkn/you-say-to-me-feat-elena-k
Musicoin: musicoin.org/nav/track/0x75206a745e3c8a578308f9a31f5f6576a8698f37
FOLLOW Raven:
youtube.com/channel/UCuBtAbFs-bqzjDv9pQfT7xg
play.spotify.com/artist/0POQaKKL3ejjQ3K23sHhDy
musicoin.org/nav/artist/0x912c751f82b541040af9efcaa80ec34f673f8a0d
More about Raven:
Some people try their luck in hip hop because they dream about bling and bitches. Steffi alias Raven, sound-engineer-in-training, began rapping to deal with a heartbreak. It's well-known that creativity blossoms most when you`re devastated - and Raven realized that she could actually rap.
A woman in hip hop is always a rare specimen. But Raven has no need to imitate the boys. She does, raps and produces her own thing: female fronted electronic rap.
And in an age where homosexuality is still a taboo in the hip hop scene, an openly lesbian rapper is a breath of fresh air. Raven has something to say, and she wants to be heard. - V. Reinhardt
---
► Listen on DSound
► Listen from source (IPFS)