Hello my Steemian friends!
I wish you all a great 2018 full of love, health and joy as we all deserve, and that together we continue changing the world for the better! :)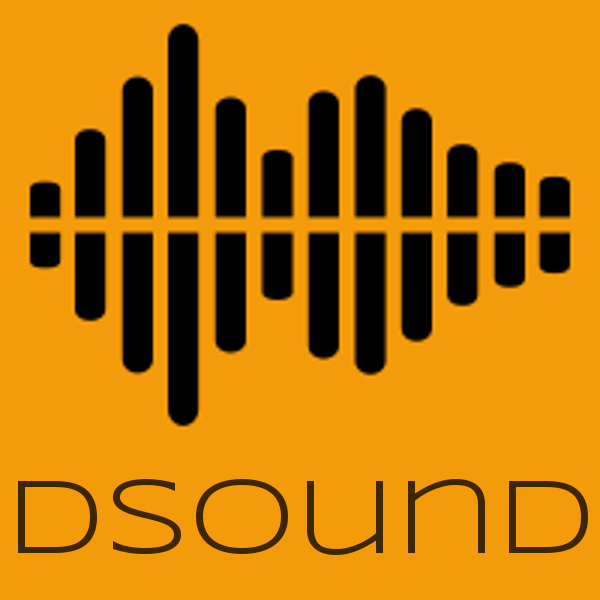 What is DSound?
DSound is a decentralized web application, developed in Javascript and React, that allows anyone to upload, listen and discover music and other sounds stored on top of the IPFS Network. It uses STEEM blockchain as a persistent database, and by posting the sounds the authors can earn rewards in STEEM cryptocurrency, when other users like their content, which can be exchanged easily to US Dollars, Euros or any other currency, similar to Steemit.com for blog posts.
What I have been working on?
My major work the past 2 months has been around facilitating the upload process and making DSound more user friendly. A lot of small bugs have been corrected and a few improvements will also shine, but I will leave that for the 0.3 intro post...
I have been working on other projects along side, a big one music related that I will announce soon and another decentralized app based on STEEM blockchain that will also join soon the offer of great dapps that our favorite blockchain has to offer to all of us...
But this post is about DSound and another thing that has taken a lot of my brainwidth has been around ways to make monetization of DSound more effective, so that I can dedicate more time to it and maybe hire some help, but most of all to make it cheaper to it's users, since DSound actually is taking a 25% cut out of the sound rewards, similar to many other STEEM apps, but it never felt the right way since the beginning to me...
And it is clearly not enough to make it sustainable, not even close! As you can see here DSound made about 150-250 STEEM per month, which is not even enough to cover my hours of work, let alone the marketing efforts needed to make it the full scale dapp for sharing music that we all want it to become, so that authors get more exposure and rewards!
This led to...
@prc STEEM Witness
The first part of this sustainability project started by strengthen my involvement with STEEM blockchain and becoming a STEEM Witness with state of the art equipment and redundancy prepared for longterm scaling as our Blockchain may require in the future.
This not only allows me to contribute more and become a moving part of our ecosystem, but also allows me to get some rewards to inject into DSound and my other new projects based on STEEM blockchain.
The first part is done and I'm happy with my servers performance and still 0 block misses! :)
But for the rewards part I need to have more votes for my @prc Witness so that it can start to make more work and get more rewards to revert to these projects budgets... Every vote is hugely important!
Therefore I ask every single one of you that trust me and approve what I do for the Steem ecosystem, on my projects related to music, like DSound, and the more to come, please help me to make it happen! :)
You can give me your approval vote as a STEEM Witness here (and it's free!) :
https://steemit.com/~witnesses

And another important part of this project is...
I will soon put online a curation and voting bot that will be analyzing constantly the published sounds and the response from the community and based on that will upvote the sounds that are getting more interest, as well as others that follow certain incentive metrics that I cannot disclose to make it more fair.
This will only be a helper to my manual curation that I always like to do as a music lover personally. I listen to DSound all the time! From podcasts to DJ sets or cool original tracks, I've found great stuff there and is getting better by the hour! ;)
So I ask all DSound tribe, please delegate the SP you can to @dsound, big stake or small doesn't matter, it will make a difference when all delegations come together on @dsound account and it begins to upvote your content when you post that amazing sound of yours!
I'll also put together a table of honor for the delegators to @dsound on my updates.
And all this gets to...
Ok, so what will be the benefits for DSound users?
The major benefits for DSound users will be:
Have DSound improved in a more scheduled manner;
Marketing on various music industry fields to bring more people onboard;
Platform growth will mean more exposure of your sounds;
More users on DSound mean more Steem users too;
Progressively reduce DSound beneficiary reward downto 10%, or even 0% with DSound SMT's;
Higher rewards on sounds caused by the more users and @dsound delegation votes;
Introduction of contests and similar engagement tools based on growth of platform rewards;
Potential media coverage when DSound gets noticed by mainstream as the first platform to effectively reward indie musicians for their work.
Final words
Ready to press those vote and delegate buttons? Come on guys, together let's make DSound that platform that frees us all and allows us to do what we love: music, sound design, recording, remixing, mashups, podcasts, or whatever is your thing... :)
My special thanks to these great uploaders on DSound. Please check them out!
If you still didn't give it a try, please do... You'll be surprised! :)
TL;DR
I need your help to make DSound and my other projects sustainable and make marketing efforts to bring people from the music industry to Steem.
Please vote for my @prc Witness here. Thank you!
And please delegate any STEEM POWER you can to @dsound as it will be used as curation and voting for the best sounds on DSound platform.
---
Thanks a lot to all fellow Steemians, developers and music addicts like me for your support and encouragement on my projects!
Peace! :)
"Music is what feelings sound like"
DSound <3 Music