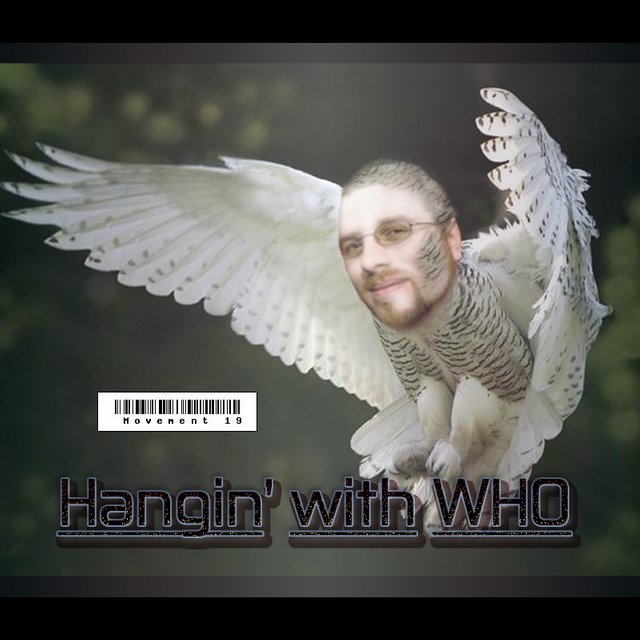 Hangin' with WHO is a socio-politically charged talk-show I started at WOCC Viking Radio Ocean County College, in NJ, while earning a psychology degree several years ago. Having been on college and internet radio since the 90s curating underground music genres and interviewing underground Hip Hop legends, it seemed the next logical step for my career. I've been a social media activist and proponent for radical social reform immersed in anarcho-agorist/socialist circles for many years, which my roster of past and upcoming guests will reflect. In addition to reporting from the frontlines of the miserably failed War on "Drugs", a segment of each podcast will be sponsored by
#EHO
and cover the topics of
#sustainability
,
#zerowaste
and
#mentalhealth
&
#wellness
, in that order. Each week, the podcast will be accompanied by subsequent and concurrent blogging. The opinions expressed on Hangin' with WHO do not necessarily reflect that of the sponsors, guests nor audience.
Hangin' with WHO: Tuesdays 7-10PM EST
---
Tonight's show.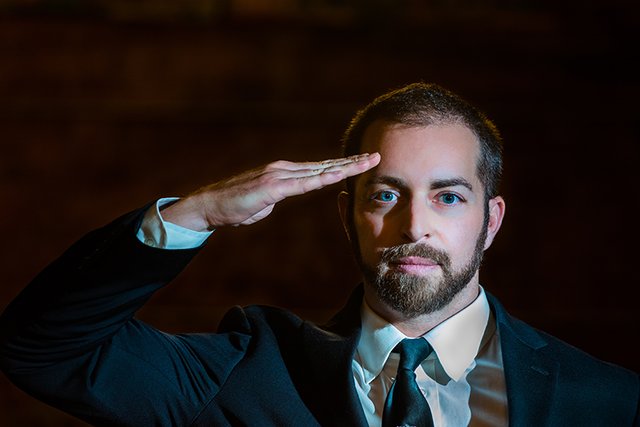 For the first time in a long time I was nervous before the show. Adam Kokesh is a professional and it shows. From my years working in theater, TV and film I can tell he's been on TV. It's great that someone on his level is willing to continue engaging the public on a more underground grassroots level so to speak. I noticed him in the
PAL-MSP
chat on Discord and remembered that we had met briefly at
Free Your Mind
last year in the hotel lobby. He remembered as well. We chatted briefly and I told him about the swapcasts
@johnvibes
and I have been doing regarding the War on "Drugs" and that I thought he would be able to bring something to conversation. I'm glad he is on steemit and, as you'll hear on the show, he's passionate about crypto and decentralized everything just about. I really like his ideas and plan to dissolve the federal government peacefully. I've not set foot in a voting booth yet in my 44 years alive; there's a first time for everything I suppose. As of now, I've got his back. He mentioned that he's an advocate of unschooling and homeschooling as well as a proponent for cannabis and psychedelics medicine. Localized everything, which, to me, means sustainability. With a psych degree on his resume, I'd like to engage him in a meaningful discussion on those topics next time he can set aside another hour for us. I've not seen a presidential candidate address real close-to-our-heart subject matter which common intelligent and creative individuals can relate to. We've gotten the wide scope, now let's hone in on a man who's vying for the most powerful political office in the western world. Until then, sit back and enjoy what has been an enlightening and professional growth experience for me. Thanks,
@adamkokesh
! Also thanks to
@marcus.pulis
, Press Secretary for the Adam Kokesh American Referendum Project.
I like what this fellow steemian has to say and I'm glad he was able join us in the chat.

☮️
Tracki-list:

Tomorrow.
A special Trip Hop and Downtempo edition of The Roadblock featuring tunes from @soundwavesphoton.
Thursday.
Avian Flew is flapping his wings and landing in the @gamersunited Discord again this week. Buffer-free and chock full o' Drum n Bass, Trap and Dubstep for your eardrums. Got an exclusive lined up from the one @asonintrigue as well for some late 90s Tech-step tunage . Gonna bust out the No-U-Turn and what Position Chrome I have in the crates.
---
Upcoming.
We've been green-lit for the #EHO podcast on MSP-Waves. It's looking like Mondays before @r0nd0n's Freeze Peach Radio. I'll be sure to make a special post when we set the start date.
@johnvibes and I will record a supplemental shorty podcast later on this week or over the weekend as he was unable to make it tonight and I have my hands full today.
It looks as if Randell Storud will be coming back on the show soon too. I've always liked listening to him speak and have learned quite a bit about the legal realm from him. It's been a while, I'm sure he's got a lot to share. ⚖️

If you enjoy the music I curate and content I create, please visit & follow on these platforms:

Thank you for your continued support. ✊

Your contributions help keep the #EHO homestead afloat as well as fund my personal fight against the War on "Drugs". ✌️

---
► Listen on DSound
► Listen from source (IPFS)