Soft Machine: Elton Dean (alto sax), Lyn Dobson (soprano sax, flute), Mike Ratledge (piano, Lowrey organ, Hohner Pianet), Hugh Hopper (electric bass) and Robert Wyatt (drums). From the album Third (1970).
This double album is the biggest change in Soft Machine's musical genre throughout its career, completing its transition from psychedelic rock to jazz-rock, and was the first to be recorded with the Columbia label. Third came at just the right time: while Miles Davis was driving jazz to rock with his Britches Brew, Soft Machine was heading in the same direction, but coming from the opposite end. It received very positive reviews from The Village Voice (an alternative magazine that became a platform for New York's creative community) and is considered to be the best the group has recorded. The level of virtuosity of the musicians and the originality of the compositions and arrangements are impressive. Each side of the original vinyl is dedicated to a long theme.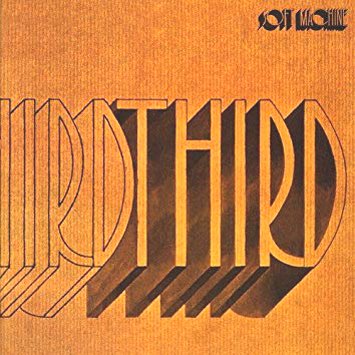 Album cover
"Facelift" is radical and complex with several different sections and Lyn Dobson playing the saxophone and flute. Mike Ratledge begins with the organ in a fluid way, but suddenly introduces daring dissonances. Then pulsing rhythms and chaotic trumpet, keyboard and bass sounds appear to set the main theme. "Slightly All The Time" is a masterpiece of progressive jazz in which we find hypnotic electric vamps from Ratledge that follow the different rhythms that Wyatt marks with the drums, creating a backdrop for Jimmy Hastings to contribute with an excellent flute solo.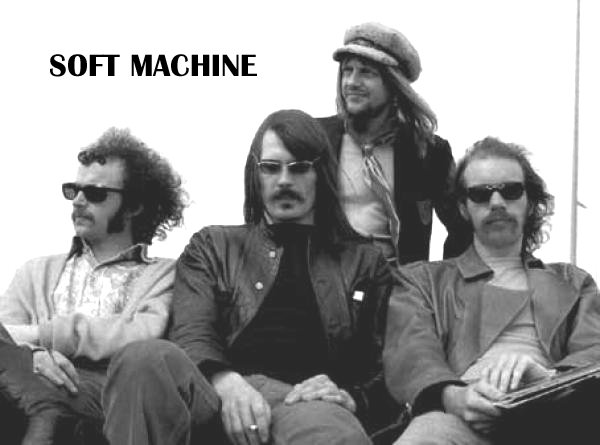 From left to right: Elton Dean, Mike Ratledge, Robert Wyatt
and Hugh Hopper (1970)
"Moon in June" is an unusual piece combined with the group's exotic instrumentation and the free jazz violinist Rab Spall intervening in the coda. It's Soft Machine's last vocal song with Wyatt voice and inventive lyrics, and the one that represents the end of its psychedelic era. Nick Evans appears briefly playing trombone in "Slightly All The Time" and "Out-Bloody-Rageous", which are the album's simplest tunes and those that established the kind of jazz-rock that the group would play in later albums. In "Out-Bloody-Rageous" the band uses tape loops and there is an intense interaction between its members. On top of that, Elton Dean indicates with his saxophone the sound that the band would have throughout the 1970s. Third extended the limits of rock in previously unknown directions.