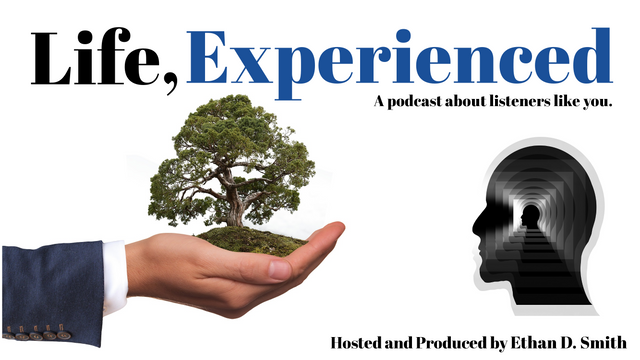 ---
Life, Experienced is a podcast that showcases the unique life experiences of its guests. Hosted and produced by Ethan D. Smith, each episode features an interview with a person who has a story to tell.
This episode, entitled "Lead," features a journey from stay-at-home mom to CEO.
This podcast is also available for download wherever you get your podcasts. Visit anchor.fm/life-experienced for more information.
Alternatively, you can download the mp3 version here: ethandsmith.com/wp-content/uploads/2018/09/Life-Experienced-Episode-5.mp3
If you have a story to tell, or know someone who might be a good guest for the show, comment below or find me on Twitter. twitter.com/ethandsmith.
All music used in this podcast is composed by Lee Rosevere and used under a Creative Commons Attribution 4.0 License: creativecommons.org/licenses/by/4.0
Visit FreeMusicArchive.org for more information.
---
► Listen on DSound
► Listen from source (IPFS)