You Could Be The One by Ed Privat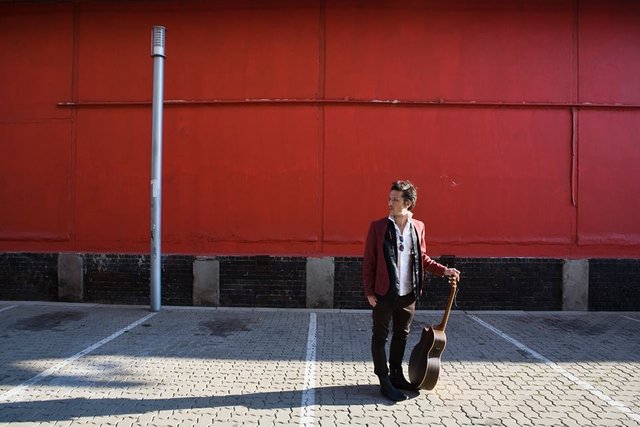 ---
Hello everyone !
I am so happy to show you this song today, it's one of my favorite song of my first album "Neo".
I consider it as one of the more complete song , I was a bit older when I wrote this as a folk ballad, it was just before meeting my wife and I was keeping on meeting people so shallow and empty, I was starting to lose patience to eventually find love one day, which is pretty much what we are meant to do on this earth.
The lyrics are funny, and I would even say sexy, not everything rhymes but it has a charm it's the first time I told a story in a descriptive fashion.
LISTEN TO YOU COULD BE THE ONE - ED PRIVAT ON DSOUND
The influence is "So Real" by Jeff Buckley
You could Be The One by Ed Privat
I met you at the petrol station
You told me with your southern accent
"let's go buy some spicy chicken"
You, you could be the one
Take my hand, notice a ring on my thumb
Keep asking myself,"yo what's going on"
Let you talk about people that sounds all the same
You,mmh you could be the one, yo
I am alone again. here you are but I am all alone again
Finally you start asking questions
The charming date turn into an interrogation
I am getting bored touching the screen of my phone
You,you could be the one
It's getting late why don't you sleep on my couch
you're smiling at me, I see a sign of attraction
Arriving there, you fall asleep on my bed
You, you could be the one
I am alone again. here you are but I am all alone again
Early morning, you're already gone, what's your name girl from the petrol station
i am getting bored meeting the same old person
You, you could have been the one
Not an empty shell
The Irony, is that after writing that song and recording it, I met my wife.... At the petrol station and we ate spicy chicken on our first date.
The Universe is hilarious right?
#edprivat #youcouldbetheone #accoustic #song #original
Please don't hesitate to check and support our Dtube original and exclusive new series called "Jam Nations" where we jam around South Africa, Africa and maybe the world,
Don't forget to ask me for as song request, i always accept a challenge and get rewarded 1SBD if you're chosen. It needs to be a song that has a meaning to you , and that is a bit popular to make it easier for me :)
LISTEN TO YOU COULD BE THE ONE - ED PRIVAT ON DSOUND
Credit: Photo by Brett Rubin
brettrubin.com
---
► Listen on DSound
► Listen from source (IPFS)
Remember to click on the DSOUND link below to listen to the song