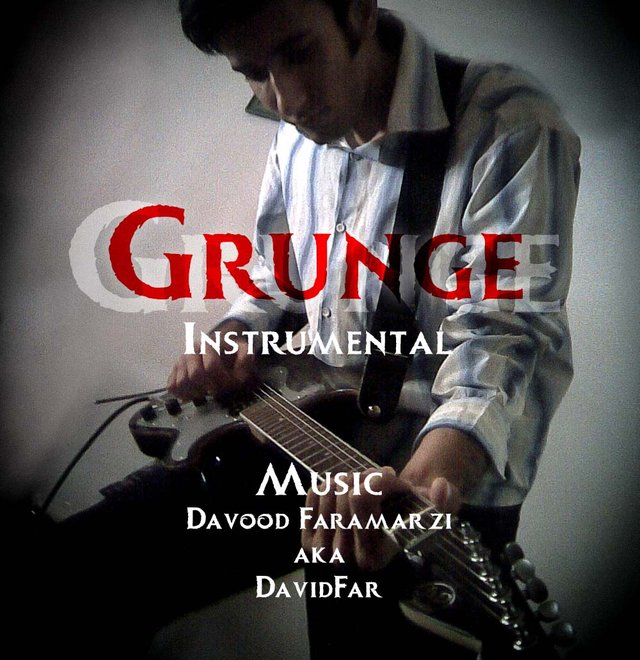 ---
Artist : Davood Faramarzi aka
@Davidfar
Title : Grunge
This track is a work that I produced it days ago and its ready for my vocals, I just have to write a fit lyrics for it, listen and enjoy guys! this has a Nirvana mood of chords in it but not the same work. all the lines played with Banshee SGR 6 Guitar.
As I always wanted to be a grunge musician and singer, I played and produced this track and I hope I can finish it with a good lyrics and vocals, its not the first grunge track that I've produced, I have many different tracks in DAW which I didnt released, I always looking for the best thing to release, so I care to have a good lyrics and a good performance then I will release them.
all the lines played with Banshee SGR 6 Guitar.
Photo is me when I was in high school, there we started a rock band with one of my friends (a critical Band against Society problems and Government forces and limits), and that was a shoot my friend did when I was in his house playing with his guitar. unfortunately life changed his way and now he became a worker (but I know him as the first metal guitarist and rock vocalist in our city who had much knowledge in this limited place when nobody knew what was Electric Guitar he was teaching Metal music, and his artistic name was Shervin).
peace & Love!!
---
► Listen on DSound
► Listen from source (IPFS)