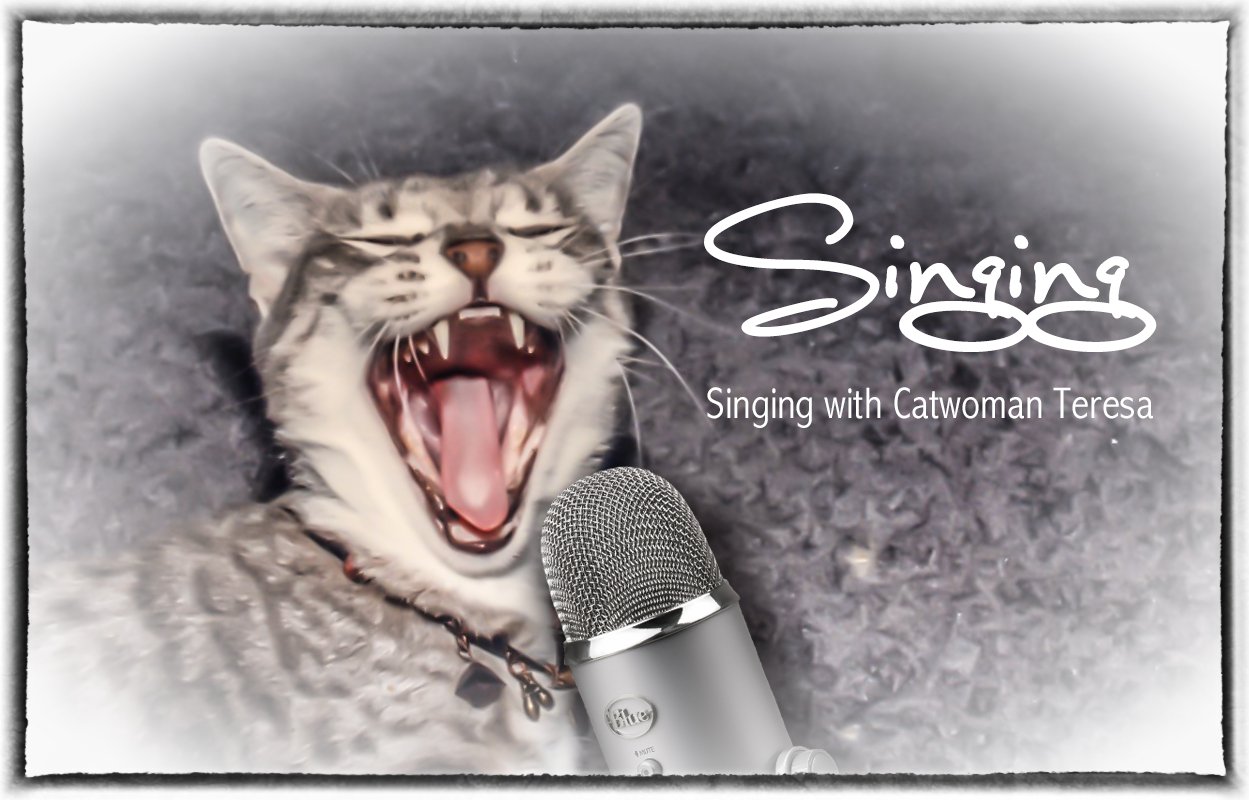 My dear Steemit friends, if you follow me for a while, I believe you must know Er-Mao, the little bully in my family. In fact, Er-Mao behaves well most of the time, but he always has some inexplicable persistence and quirks. We must follow his wishes if he insists.
I discover that he doesn't like to hear me sing. Every time I watch some singing programs on TV, if I hum together, Er-Mao will just jump from my lap and go away. So I become less and less singing at home.
After I start the 「Singing with Catwoman Teresa」series, I sing at home occasionally. The first song I practiced was this "A Little Happiness".
This time he could not only turn around and leave. He did everything he could to stop me from singing. The process was completely recorded.
Guess! What did Er-Mao do to me?
If you don't have the patience to listen to my practice and Er-Mao's polite warning, please jump straight to 2'20'' and listen to the little devil start to freak out! Actually, it's the time I was about to start crashing.
Be sure to hear to the very last……. after the end of the song.....
---
► Listen on DSound
► Listen from source (IPFS)
If you'd like to hear my normal singing, you can check out here.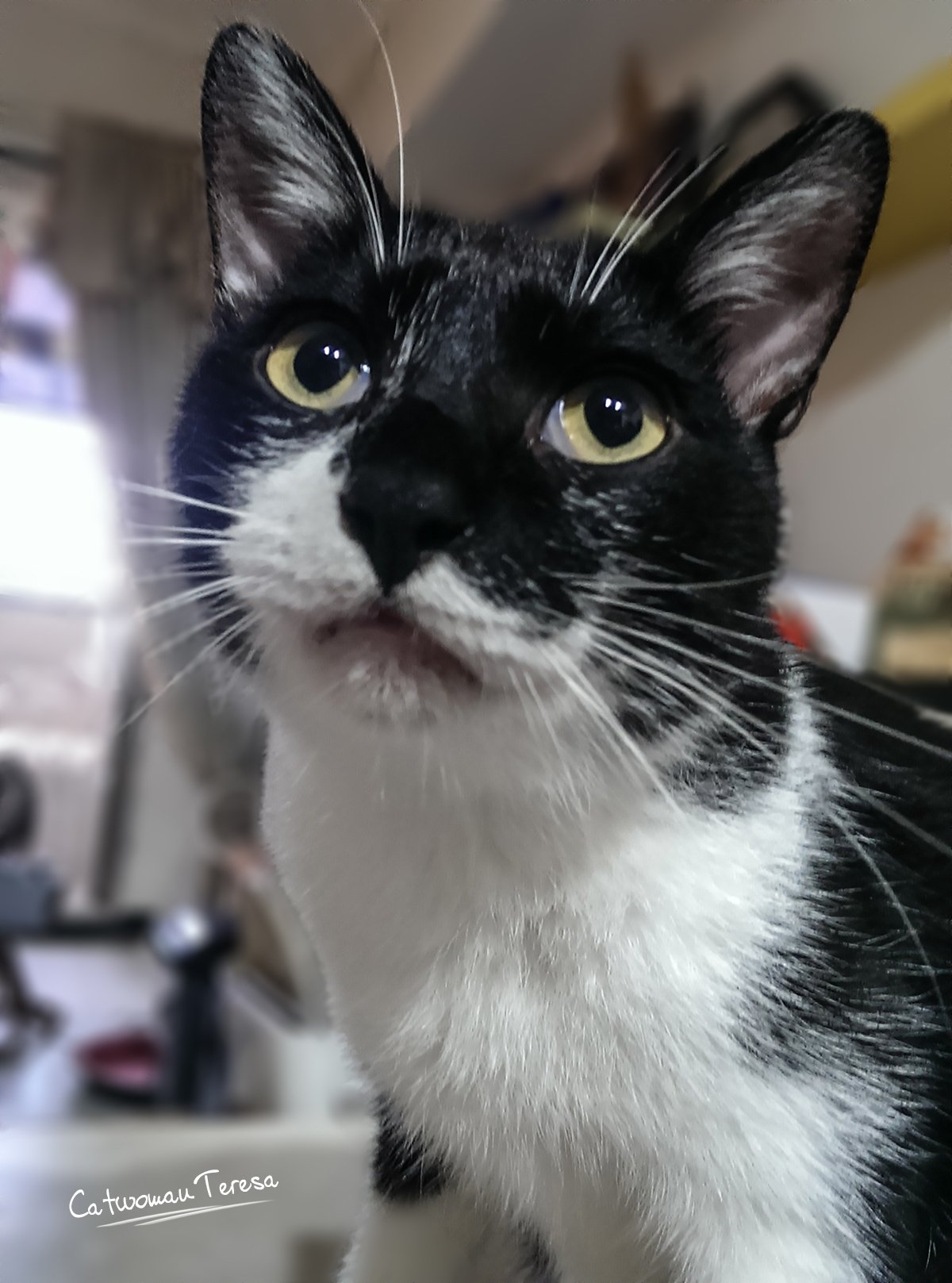 親愛的Steemit朋友們,如果你常常看我的文章,相信你一定認識我們家的小霸王-二毛。其實二毛平時是很乖的,但是他總是有些莫名其妙的堅持和怪癖,一定要按照他的意願他才甘願。

我之前就發現他不太喜歡聽我唱歌,每次我看一些歌唱節目,如果跟著哼歌,二毛就會在我腿上蠢蠢欲動,不然就是直接棄我而去。漸漸的我就越來越少在家唱歌了。明明就是自己犯賤,還怪別人跋扈!

裝了全民K歌之後,偶爾會唱唱歌調劑一下身心,第一首練的歌就是這首『小幸運』。雖然知道二毛會不開心,反正只是偶爾唱個歌過過癮,就暫時忽視他吧!
不過這次他可不僅僅是掉頭離去而已,他竟然出盡花招,誓死要阻礙我唱歌,過程都被完整的記錄下來了。
大家猜!結果二毛到底用了什麼方法對付我呢?

如果你懶得聽我練習的過程以及二毛還只是很客氣的警告,請直接跳到2'20'',直接聽聽這個小魔頭開始抓狂!喔!不!是我快要開始崩潰~

記得要聽到最後.... 最後的最後...... 歌唱完的最後....... 不想再提"彩蛋"二字,有陰影!
---
► Listen on DSound
► Listen from source (IPFS)
想聽聽我唱正常版的小幸運,請到這裡 全民K歌連結>>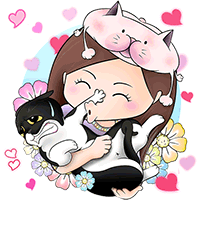 Thanks for reading.
If you would like to learn more about me, please read my self-intro.



Welcome to upvote, resteem, and follow me. If you like the content I share with you, don't hesitate to leave your comment. See you next time~

---
如果你想要更了解我,請看我的自我介紹


歡迎關注、點讚、轉發,喜歡我分享的內容的話,別忘了留言告訴我喔!我們下次見!

© Copyright 所有照片與文字皆为原創 All photos taken by the author. All rights reserved.