drugwars battle of the day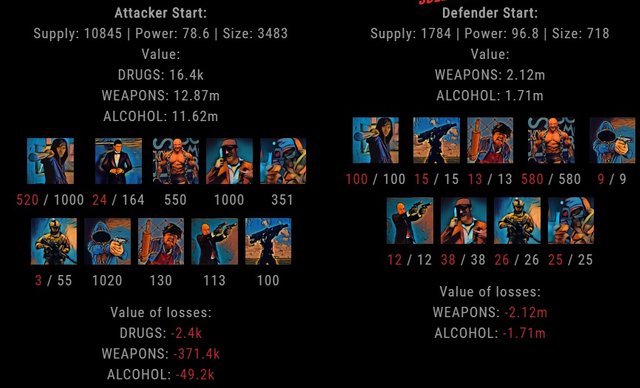 Today there was a big battle in drugwars.
I always attacked the user who attacked me and took resources.
I am collecting units by connecting to drugwars every day and I feel rewarded when I win the battle.
Drugwars do not use the steem block chain anymore, which makes the game very fast, but worrying too much.
I do not know if the number of new members is increasing or not, and it does not seem to be more publicity.
The Future Token seems to have risen a little bit, but it is still trading at an incredibly low price. Future tokens are gathering little by little, but I do not know if they will come back with big rewards someday.
Drugwars It is true that the game requires more new users to succeed, but I think we need other fun elements and patches.
Developers may be worried a lot, but they seem to need a different system.
For example, it is not an infinite increase in resources, but another system or RPG system that can only obtain resources when certain activities occur.
I want Drugwars to succeed.