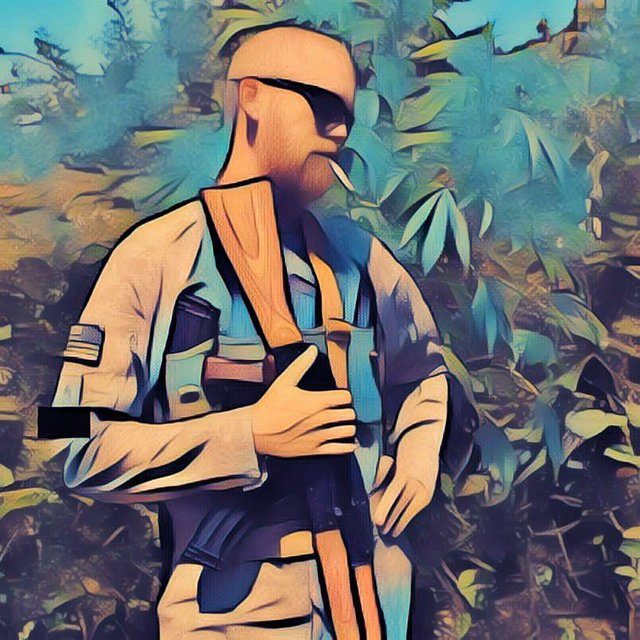 Yesterday in the DrugWars Discord channel one of my fellow gang members @itharagaian accepted a challenge to produce a photo of himself pretending to be a gang member. The results were really cool so I thought I would ask to see if one of my own could be converted.
I find the art style in the game very interesting and have enjoyed all of the great art they have been adding to the game. Since the launch of the game you can tell that the @drugwars team has been working very hard to bring a great gaming experience to the fans.
My friend @itharagaian was able to point me in the right direction and @goyard was able to produce this really cool style art with one of my own photos. Thank a bunch everyone has really liked it so far! I will be proud to display this as my profile picture here on Steemit and Discord.
Thanks @drugwars team and I look forward to seeing all the great things coming to the game soon!