Drug Wars Update and BookKeeping Tool
Just 2 weeks ago we started a test to see if we can earn some extra Steem to help the growth of @pifc by playing a game. Figured it was a good time to share a quick update about our results including a breakdown on the exact amounts of Steem sent to Drug Wars and the exact breakdown of Steem received from Drug Wars....oh and a cool tool that I just learned about today that might be useful to you. But first I want to give a little warning about the direction things have gone.
---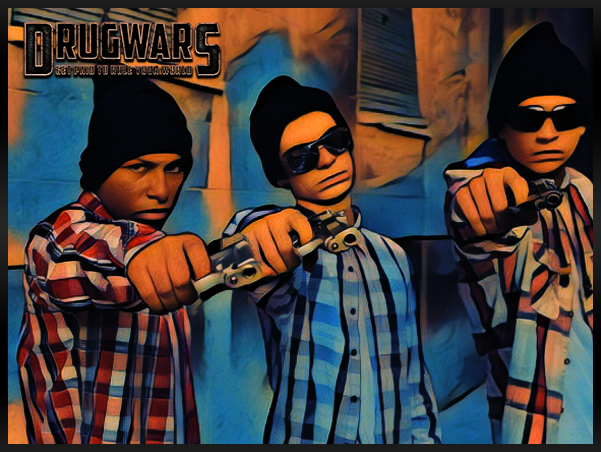 ---
Those who joined the game earlier did benefit from the surge in new players investing large sums of money. Now as the amount of players has grown and new upgrade money is being spread across a lot more players the prizes are decreasing. So without a massive surge of new players with a lot of steem to spend the prize pools will likely decrease over time as those with deep wallets that want to play the game likely have already invested their steem.
That said if you plan to play and haven't started make sure you understand that your results aren't going to be as good as ours even if all things were equal, but it's not equal if you were looking for an ROI. Drug Wars decided to reduce the amount of the money that would be paid out each day from new incoming funds. The total percentage of their earning going towards the prize pool stayed the same, but they reduced how much went to the next days payout. This drastically reduced the amount everyone is earning in the short term, but added to the games prize pool sustainability.
One last point. As all upgrades are priced in USD, but paid with steem the reward pool will shrink over time if we keep seeing the value of steem increase. This is outside of Drug Wars control and nothing they can do about the price fluctuations, but just wanted everyone to keep this in made after the day Steem just had. A few more large increases in Steem could drastically reduce the amount of new steem being added to the prize pool as it takes less steem per upgrade.
But if you want to play a game having some fun while earning some steem then this is a great option. This very well could still end up being a profitable game for those who play, but it will take you much longer then it did for @pifc.
The Update
Ok, now that this warning is done lets get to the GREAT NEWS for us. @pifc was able to repay the loan to @thedarkhorse in under a week and the rest has been pure profits. As long as new money keeps flowing into the game we should have some income coming in daily for at least the near future.
Current Stats
Received:
31.782 STEEM from daily
10.184 STEEM from heist
6.402 STEEM from referral
Spent:
25.821 STEEM
Total:
22.547 STEEM Profit
The Cool Tool
I asked @josephsavage (creator of @steembasicincome) if there was an easy way to pull up the stats of how much money had been sent to Drug Wars and how much had been received and he pointed me to @bookkeeping. This account was designed to allow users to find out exactly how much money they have sent (and received) to some of the most common gambling and gaming account.
Here are some of the commands that work
!bookkeeping drugwars
!bookkeeping steemmonsters
!bookkeeping magicdice
!bookkeeping steemslotgames
!bookkeeping steembet
So by typing !bookkeeping drugwars within a comment I will get a full accounting of all funds in and out of Drug Wars for our account. Give it a try below and see how you are doing so far.
Final Thoughts
With the changes made to Drug Wars the payouts have decreased, but it should help with the long term sustainability of the game. It also moves the conversation away from making profits to game play which hopefully ends some of the ponzi scam talk that had been going around. Game play will start to reward those who play the game with skill once battles start which will make it more interesting for those who wanted to play the game....not farm steem rewards. Time will tell how this all plays out, but for now the game still allows for players to recover their investments (if you don't overdo it) in a reasonable amount of time and have a good time playing the game.