Now I am Yakuza Capo!!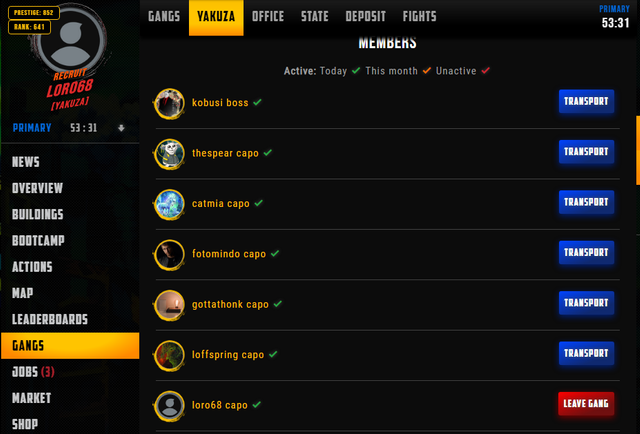 Dear Members
thanks to our boss @kobusu now I become capo of our beloved gang Yakuza!
This is for me very important, because even it is a game, I spent a lot of my time building an user with over 6m of safe deposit on all productions and be able to get and from gang battles the amount I can use for gang development too!
As capo of gang, I can upgrade buildings and accept new members on gang, but for it I will need to get some informations about player, you know we need active players, not who are just getting benefit from gang and do not do anything or any kind of trojan horses!
Thanks to @intellihandling member answer I discover now there is a new option as bunker to save some troops, because I was too many time destroyed by another gang members and my feel was not to build again a troop after loose months of troops development.
Anyway now for me as capo, is much more important to be active player and develop my gang, now we are stable on 6th place at 46, the first is at 53, so too far for us, but not so far from 4th position which is at 49, so lets do our best my friends!