DW Status Post #2 (en/de)
Since a few days I have achieved the ROI in the game drugwars, that means I received more STEEM than I had invested at the beginning.
Increase in production
A few minutes ago I upgraded to the Pharmaceutical Lab to Level 2.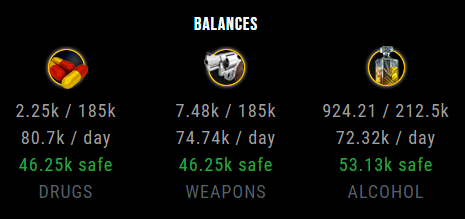 Balance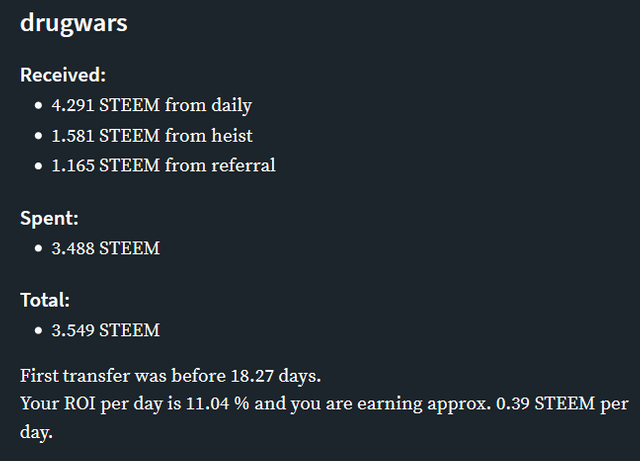 Due to the upgrade to the Pharmaceutical Lab to Level2 I will be able to increase my daily reward.
---
German / Deutsch
Seit einigen Tagen schon habe ich im Spiel DW den ROI erreicht, das heist ich habe mehr STEEM erhalten, als ich zu Anfang investiert hatte.
Produktionssteigerung
Vor wenigen Minuten habe ich ein Upgrade meines Pharmaceutical Lab auf Level 2 durchgeführt.
Bilanz
Aufgrund des Upgrades werde ich die dayly rewards steigern können.
Die oben gezeigte Statistik erhälst du durch Eingabe folgenden Befehls:
!bookkeeping drugwars