...why are they so cheap? I checked them on steem-engine and just by looking at the price I had to buy some. 1000 DWD tokens is less than 30 STEEM (6 dollars) and even with that low amount of DWD tokens you can instantly buy a very strong army valued at 1000$.
An army valued at 1000$ would currently costs like 6000 STEEM so using DWD tokens instead obviously makes a lot of sense.
I bought some spies and wanted to check people's armies and battle. First I was choosing randomly through the map, but most of the players I spied on didn't have a single unit. The better idea was to go through the leaderboards and choose from there. Some of the leaderboards players have an army only valued at 1000$ and the biggest army I found was only valued at 5630$. I am saying only because if you would bought it with DWD tokens it would now only costs like 140 STEEM (28$).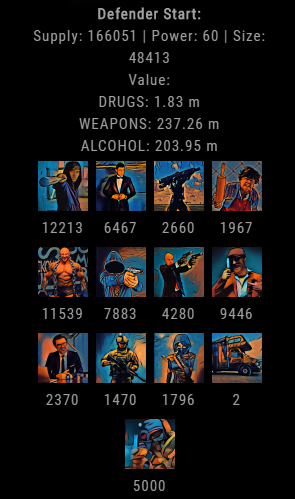 I am really wondering if the token is so undervalued because people lost interest in the game and want to get rid of DWD tokens for any price possible or just don't see the value in it.
I think if you want to start playing again this is the best time because you can almost for no money defeat all the players that were attacking you before. Good luck!