The first gang boss was as scary as Marty was expecting and he did get the point that his boss was trying to make but something was still missing from the big equation. Marty could not put his finger on it but something was different, very different, almost as if he had woken up in a parallel Universe this morning where the obvious was finally going to be revealed. The only question was what was the obvious...
"You have been staring through that window for a while now. Anything troubling you Marty?" The boss was always around like an omnipresence you could not avoid.
"What did you do boss?" Marty asked fearing the answer he would hear. It was a mix of fear and hope and Marty was awkwardly balancing on that emotional line.
"I have done what needed to be done. I always did."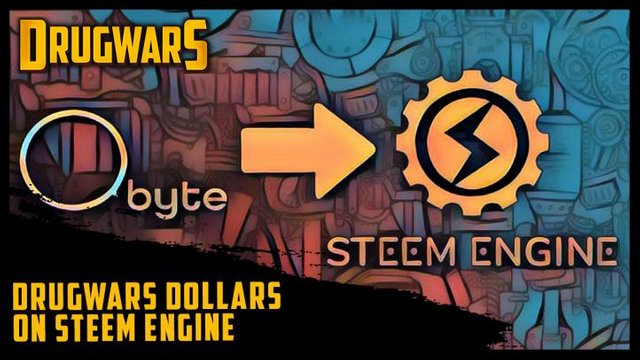 The Drugwars team hopes that you are all enjoying your summer. It did roll in hot with high temperatures so be sure to stay hydrated and avoid exposing your skin to Sun without proper protection. Some of you have already gone off to your vacations and some are still waiting to hitch a ride to that seaside you've been looking forward to. We are still here and have no plans for the summer except working. There is a lot of things that need to be done and so many upgrades and new stuff we plan to finish by autumn that resting is out of the question. The first thing to scratch off our list? Drugwars dollars on Steem Engine. Nope, that was not a typo. After listening to our users, associates, speeding up plans, and carefully going through everything, a decision has been made. We are leaving Obyte and Future token in the past and stepping into a brand direction for Drugwars. A direction that many of you have been asking for and looking forward to, we are embracing our steem family.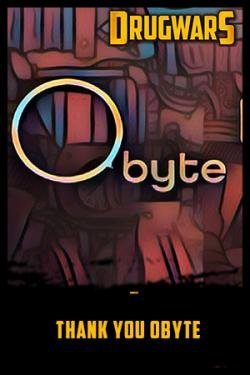 We would like to take this opportunity and thank the Obyte team for everything they have done. Our cooperation with them has been great and we will never forget how useful and professional they were in all our joined operations. Having Future token listed on exchanges and everything that followed has greatly influenced our development and we are glad that we chose Obyte for that part of our journey. Now it is a perfect time to make another turn and say our farewells to that cooperation and start a new one. Every step in Drugwars development is a part of our story and it is bittersweet for us to turn this page and start a brand new chapter that we are sure our users will enjoy as much as we will. Goodbye Obyte and HELLO STEEM ENGINE!


Future token is not only changing its name but changing its location too. It will no longer be tied to Obyte wallet but to steem instead via the services of Steem Engine. We plan to make the full switch in the next month so you will have plenty of time to get accustomed and ready for the airdrop.
What, when, and where?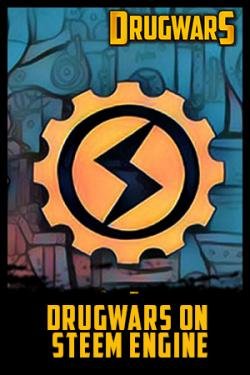 Drugwars dollars will be tokens listed and tied to
Steem Engine
. You will be getting your rewards exchangeable in steem engine. Until we make the switch and implement Drugwars dollars into the game, you will still be able to use and trade your Future tokens for the next month. There will be an airdrop of Drugwars dollar but to be able to participate, you will need to have your Future tokens in the game and not in your Obyte wallet so make sure you remember that (we will remind you too). You will not be able to get Drugwars dollars in the airdrop for Future tokens that stay in your Obyte wallet. Before the airdrop happens and you get Drugwars dollars for your Future tokens, you will be informed about all the details and we will be here for you along the way to help you with the process.
We are happy that this part of the journey finally came and that our plans of having a mechanism of converting drugs into dollars and having a dollars/cash resource is here. After opening the game to players from different platforms such as Facebook, this is a logical next step in introducing them to the crypto word. All our players will be offered a steem account and we are looking forward to being the first mediator between fiat and crypto for many gamers that will walk into our Drugwars world.

As if he stepped through a magical portal, Marty knew he found himself in a new and exciting world full of potential and possibilities that were waiting to come to life. He was aware that this meant he would need to work even harder but he was looking forward to it. In this world, even Marty had to say goodbye to his old-self and embrace the wonders of an improved and enhanced Marty 2.0