DrugWars - Bigger, Stronger, Better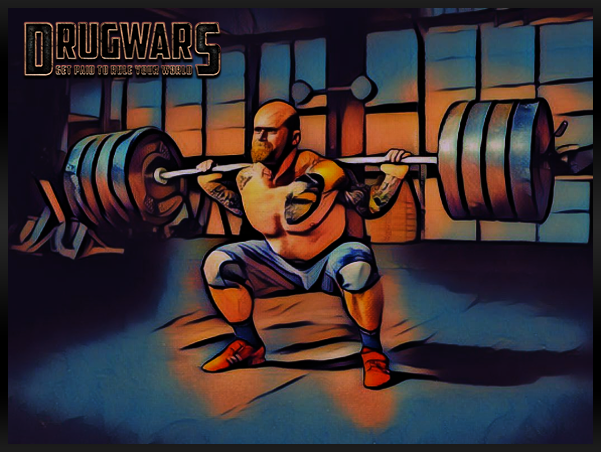 Ciao spacciatori!
This morning you may have encountered some issues logging in Drugwars or create an account. Why is that?
First of all, we can't never say it enough but we've never expected such a good response from the community and the public. Many people came from others blockchains to play DrugWars on Steem and we had to limit the registration to 1800 players. We took the decision to completely open Drugwars instead of limiting the access because you guys are awesome and we don't want to rip the fun out of all the potential players.

At some rush hour it could caused a plug in the game access which results in a harsh time and longer time to get into the game.
What do the devs have done today?
Well for some players it may seem like they haven't done much, yep you've noticed too that Hightouch woke up at 7pm UTC. More seriously, they've been working crazily hard on building a bigger, stronger, better infrastructure that could welcomed more and more players which is why we are now 2400+ players on Drugwars! Also that means we will be able to scale faster and on a global way.
Have you been refund?
Since yesterday, you've been messaging Goyard explaining your issues and loss and we've been tracking the loss, but we're still human and need some times to refund all the demands. Along this quest we probably forgot some of you and we are asking you to message Goyard again if you haven't seen the refund yet.
Now we would like to say thank you to Goyard for his hard efforts and a royal service he has been providing.
What's new?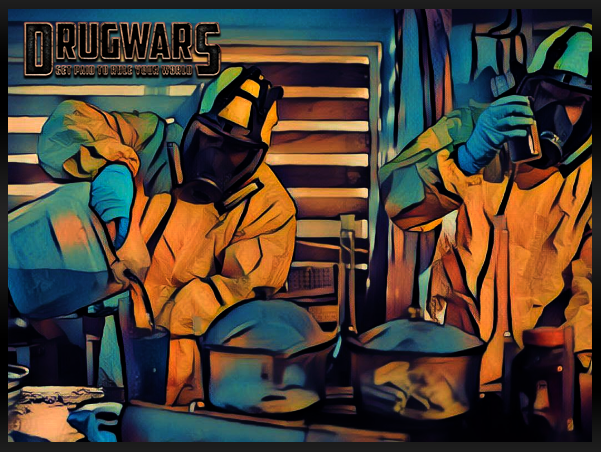 We are now at the 0.1.4 of our early access. You can find the update notes directly ingame. Referral has been implemented and now you will be able to see the list of the users who met Drugwars thanks to you. Unfortunately all the referrals before the implementation can't be listed which represents 80%...but we will open a « choose your dealer » ingame during a week for the players to choose their referral.
Note: the reward isn't available yet.
Now we'll get to the real deal. From this moment onward the dev team will concentrate 79% of their work on implementing new features, never seen before functions, and a mind-blowing Blockchain-based game to show the power of this technology to the mass. 20% remaining will be to check on issues and bugs that you are reporting. 1% to chat with you.
Lock yourself in your home! GANGS are coming!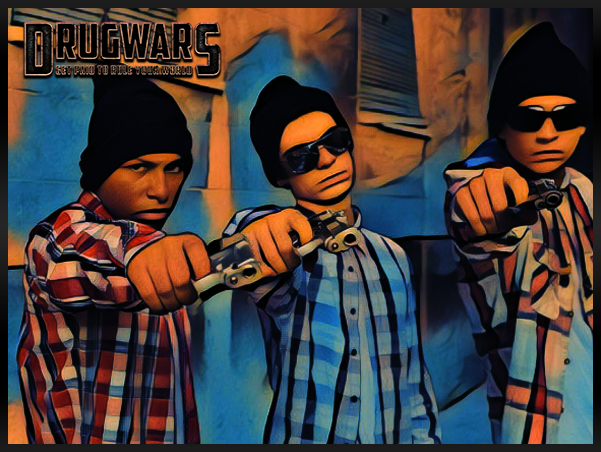 We are happy to witness such interest in Drugwars up to making it a real life deal.
Clans and gangs have been formed for the past 2 days, if you'd like to join a gang you can easily find them in the Discord or you can even create your own and make a campaign to gather the most people in your clan as possible.
First Drugwars Clan: THE Cartel : https://steemit.com/@steemcartel is THE only cartel.
Join the « Down With Clowns », the only clowns you don't want at your kids parties: https://steemit.com/@dwclowns
Join « la familia »: the only family you won't introduce your boyfriend/girlfriend to.
Join « la piovra » : and throw your enemies into the ocean.
Join the: « frenchies » to eat bread on your enemies headquarters.
See you on Drugwars as a friend or an enemy…
By the way, as the King Dealer, all of the payouts of DrugWars posts will go to the Dealer Pool without any cut.