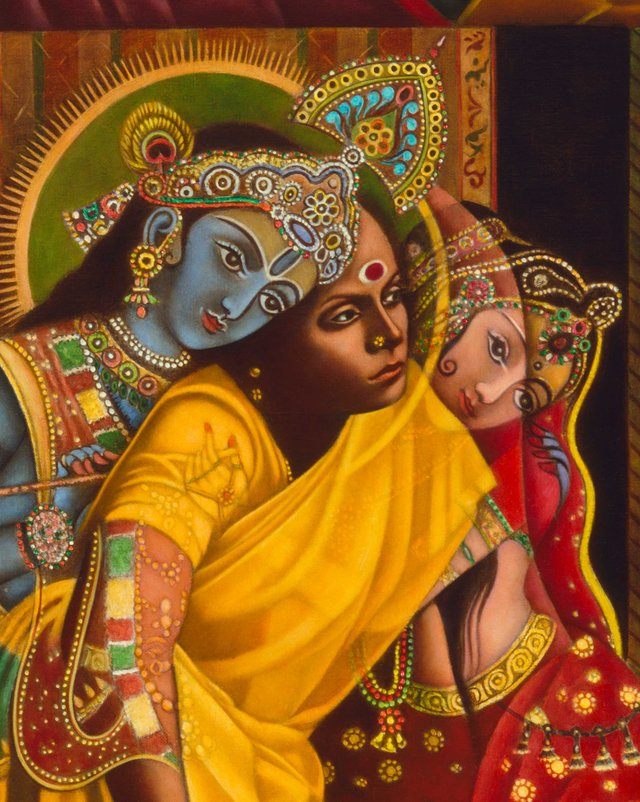 While traveling in India, I often collected popular religious images; in this painting you can see Radha and Krishna.
I saw the realistically painted woman in a market place and decided to mix her with the religious image, as though she was carrying her beliefs wherever she went.
Indian textiles have always inspired me, particularly the women's sarees. I included some of these textures in the surrounding areas of the main subject. They create great color opportunities.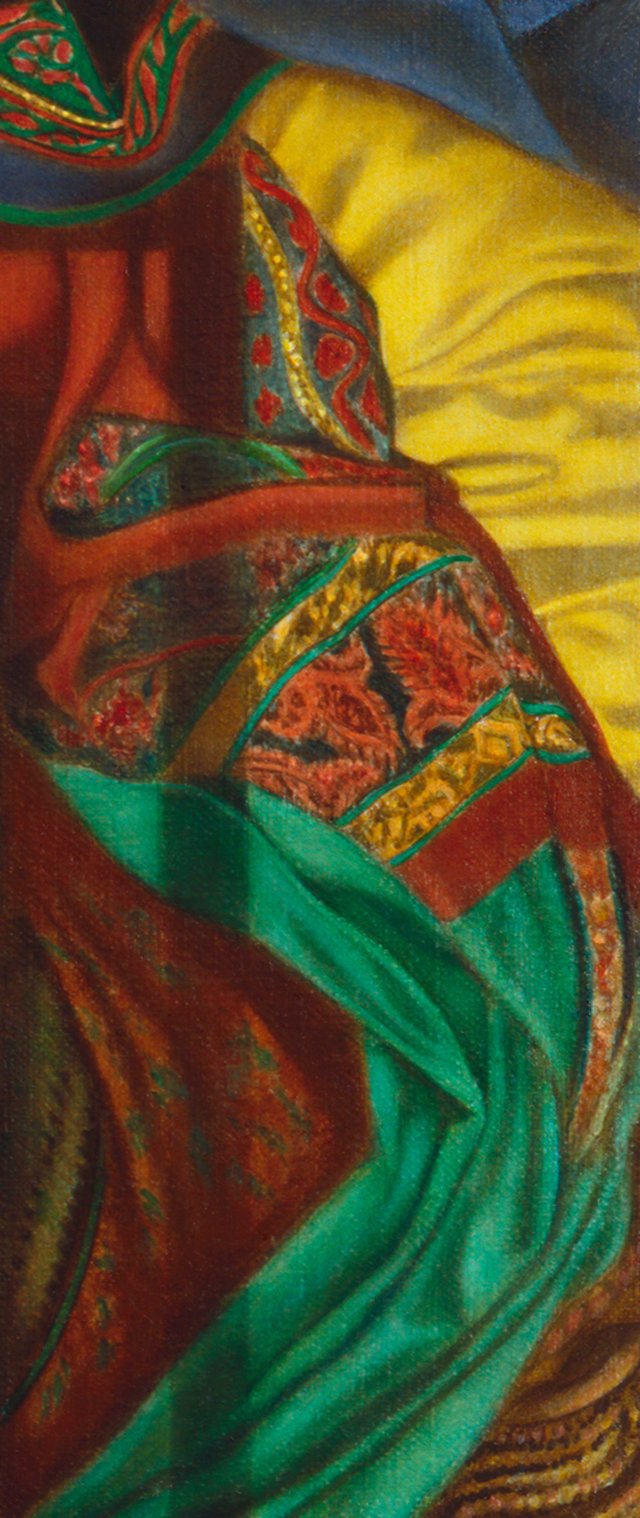 The finished painting: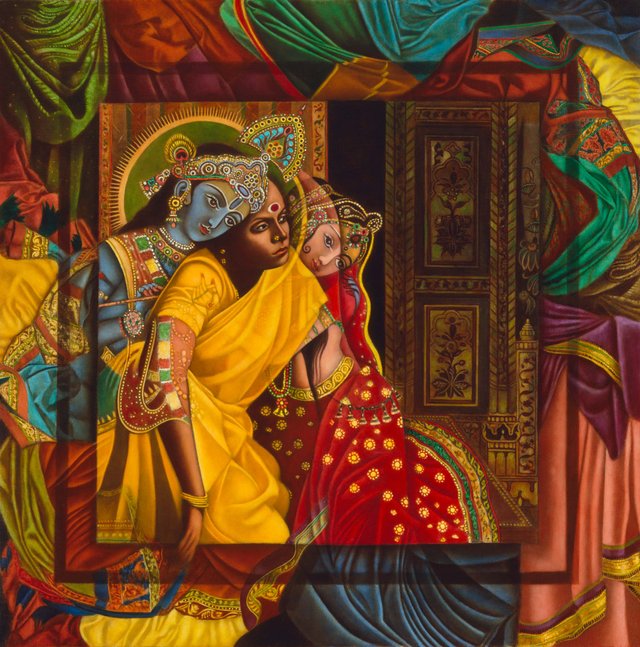 This work, along with another, won an award at the Visionary Art exhibit in Moscow this spring: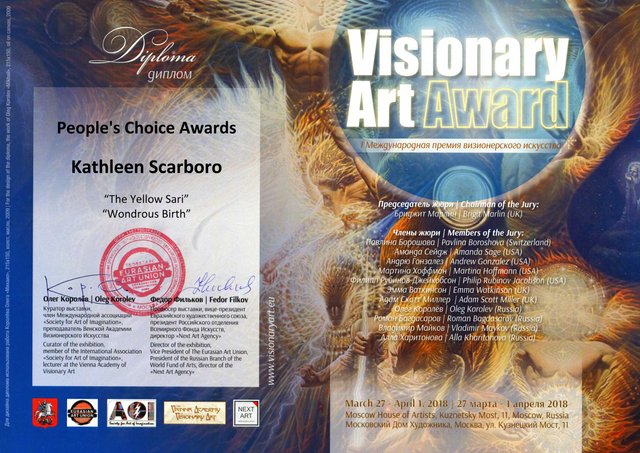 Upvotes, resteems, comments, all are welcome.
My website: www.kathleenscarboro.fr