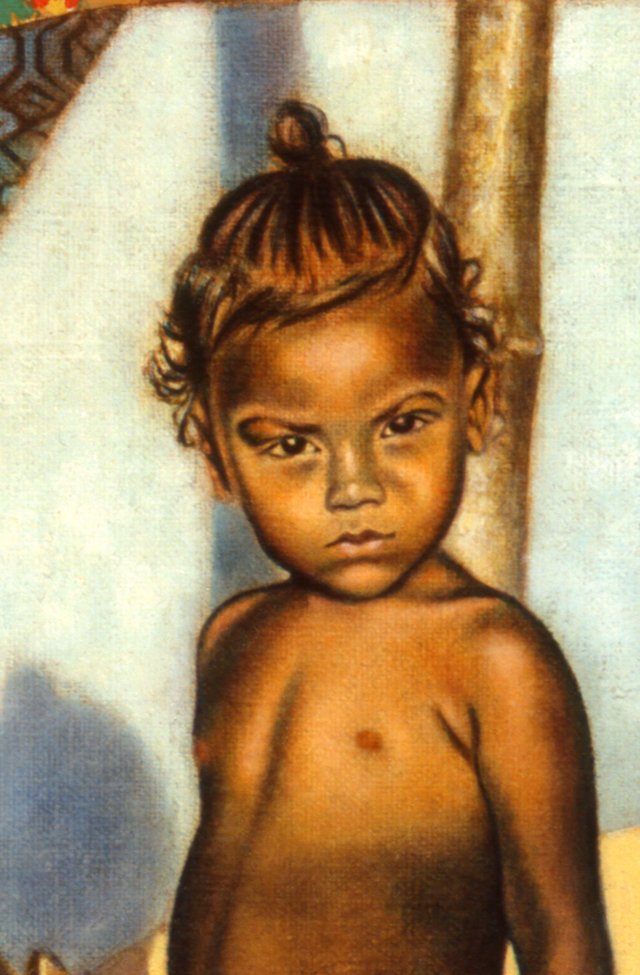 I saw this little boy in a remote village in Southern India. From the looks of his expression, my presence put him on the defensive. I love his defiant little face.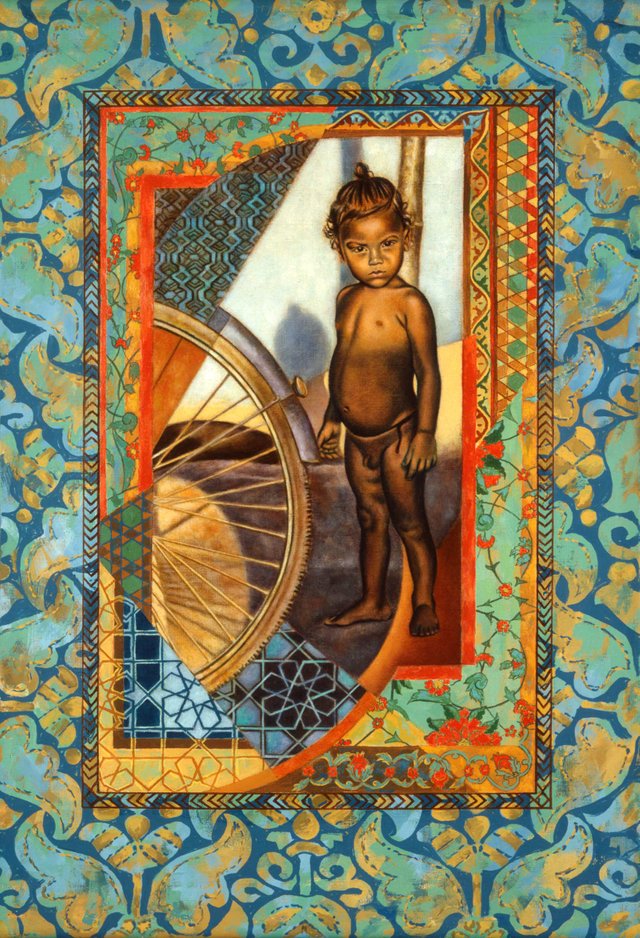 This composition and color scheme were partially inspired by Indian miniatures. In this form of artistic expression, there was often a sort of frame within the painting, and many delicate little motifs and colors. In my painting, the colorful forms are painted in acrylic, the inner picture of the child in oil glazes.
Thanks for checking out this post. Hope you enjoyed it.
My website: www.kathleenscarboro.fr